Barque Kruzenstern is one of the largest sailing ships in the world. Black hull is a feature unique to this vessel. The ship was built in 1926, Germany. Technical data:  length: 114.40 m,  beam: 14.02 m,  sails area : 3,400 sq.m. This sailing vessel visited Halifax during Tallships 2009 race. Some of the photos clearly show her broken foremast. This happened when Kruzenstern raced across Atlantic. The ship was sailing under full sails and couple of days before the arrival rogue gust of wind blew off the top of the mast.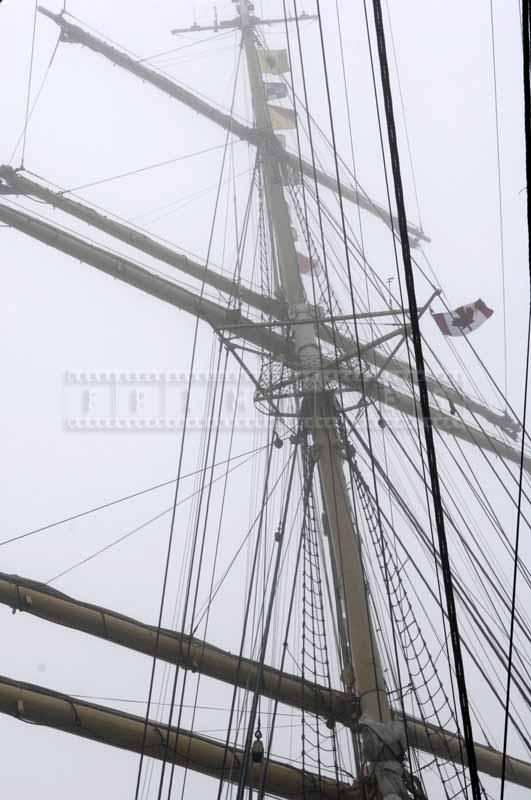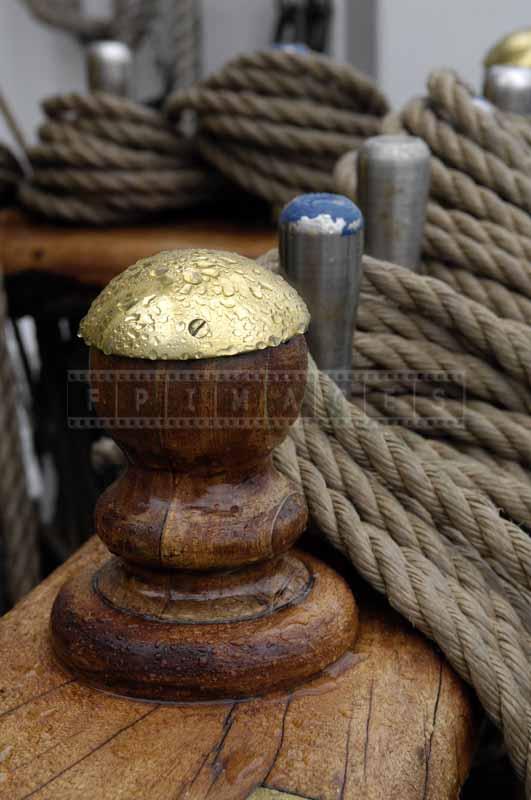 It was quite a chore to take down the broken piece and to untangle all the lines. General public had an opportunity to visit and explore this magnificent piece of sailing history. There is a nice museum on board of Kruzenstern that tells the story of first voyages, ports visited, storms encountered. The barque square sails are main propulsion, but she also has an engine to maneuver when entering the port and to generate electrical power. The masts are about 150 feet tall and working that high when the ship is rocking on the waves is not for the faint of heart.
The sailing experience on board the ship truly forges characters of young sailors. Wikipedia classifies her as a Russian Navy sail training ship, however this is not the case, Kruzenstern belongs to Baltic State Academy of the Fishing Fleet in Kaliningrad. Barque Kruzenstern offers bookings for anyone interested in sailing on a tall ship.