Botanical gardens are very special places to visit especially when it's time to bloom for spring flowers. Find a botanical garden nearby, plan a trip and take your camera to take great pictures of flowers. If your road trip ideas include being in Nova Scotia, then historic botanical gardens at Annapolis Royal must be on your travel itinerary. The gardens open in May and spring flowers are beautiful. Annapolis Royal is located in a valley where spring arrives earlier than in other parts of Nova Scotia.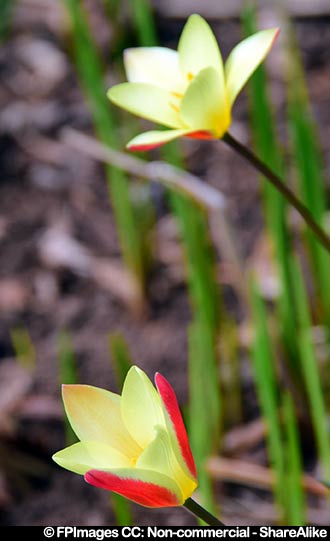 Pictures of flowers look great when lawns are lush green and provide an excellent background for tulips in particular. Set your camera to the shallow depth of field to isolate flowers. Prepare and plan a trip at home, learn the controls of your camera so that you can easily adjust them when walking through botanical gardens. Make sure you know where the camera focuses and if you use an auto-focus feature check image after to make sure that focus was picked correctly.
Pictures of flowers are colorful and can be used as desktop backgrounds or other decorations. Nature photography artworks can be easily used as home decor accessories. Modern digital print technology allows beautiful landscapes and travel images to be transferred to window curtains, photo wallpaper and canvas art prints.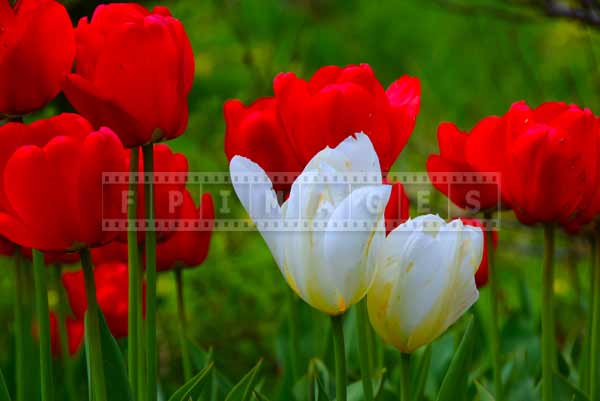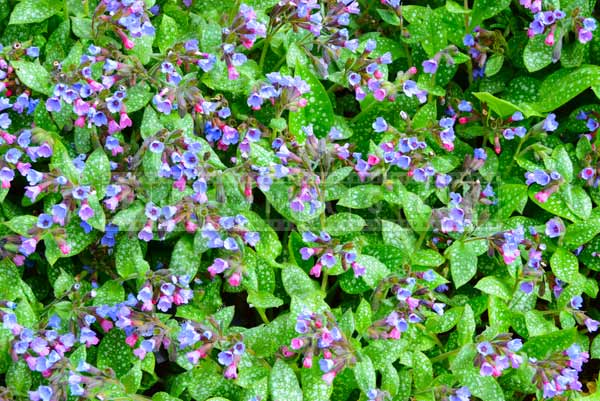 Fine art photography often uses spring flowers as the main subject. Botanical gardens are inspiring places and no doubt will appeal to your creative side to take lots of pictures of flowers. When you do that try to use different techniques, get close to those flowers, lean forward left and right. Find that perfect shot and experiment with different camera settings.
Spring flowers are delicate creations so the composition of the image should match frame images tightly and try to capture nature's glorious light and color, look for the tender texture of spring flowers. Avoid strong and contrasting lines. Spring pictures of flowers will have a better and livelier tone during special lighting conditions such as sunrise and sunset. Identifying patterns and rhythms will help make the busy flower scene more visually pleasant and inspiring.