Domaine Maizerets is a large urban park in Quebec city that is off the beaten path for most people, especially visitors. Official Domaine Maizerets site is only in French, making finding information about this urban park difficult. This park is about 5 km north of Vieux Quebec and downtown. It is a crucial nature retreat within city limits. Domain Maizerets will be appreciated by tourists that like budget travel ideas as this park is free.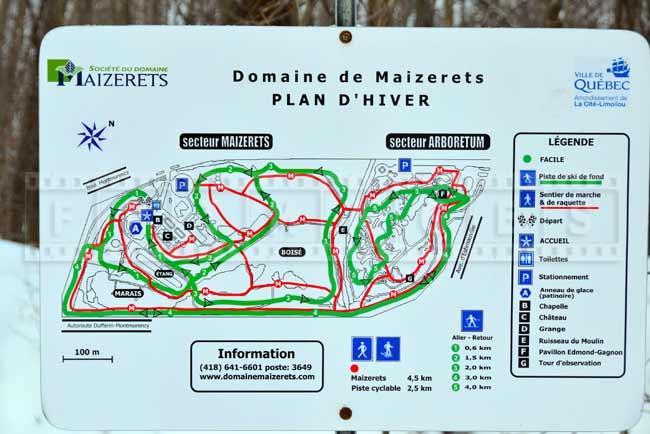 Domaine Maizerets has ample free parking and has an area of about 27 hectares. This park has two main sections, Maizerets and Arboretum that are separated by a large wooded area. The main parking lot is in the Maizerets section just off boulevard Montmorency. This is where you can find the main building and rent the skis, skates, or snowshoes.
Domaine Maizerets has a brook that runs between the forest area and Arboretum. The bridges across this brook are nice, and also there is a lookout deck. This is where you can see many small forest birds like black-capped chickadees, finches, and warblers. Once you cross one of the bridges, you will enter the more open area of the arboretum. Here you can find more birds that come to feed on frozen fermented berries. There is also a natural hedge maze, the perfect winter activity for kids.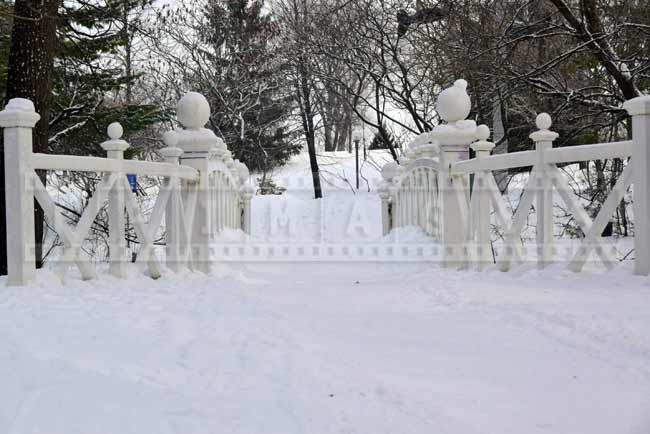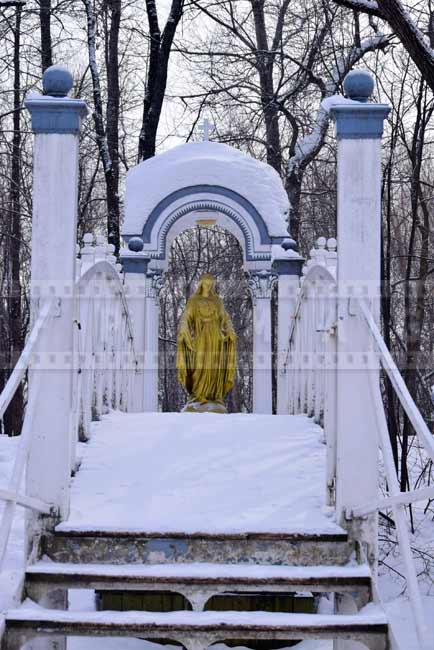 Local residents get to enjoy this off-the-beaten-path urban park year-round. In winter, you can see many people jogging, cross country skiing, hiking in snowshoes, and walking their dogs. Domaine Maizerets is a fantastic nature retreat in a large city. Maizerets section has a bird feeding station where people take pictures of birds, you can also see many peanuts shells that visitors feed to the squirrels.  A pond in this section is made into a large skating rink. There is also a beautiful bridge leading to a shrine with the virgin Mary that used to be on top of the church.
If you are looking for a budget travel idea or are tired of the Quebec City winter attractions, consider including Domaine Maizerets in your list of things to do in Quebec city.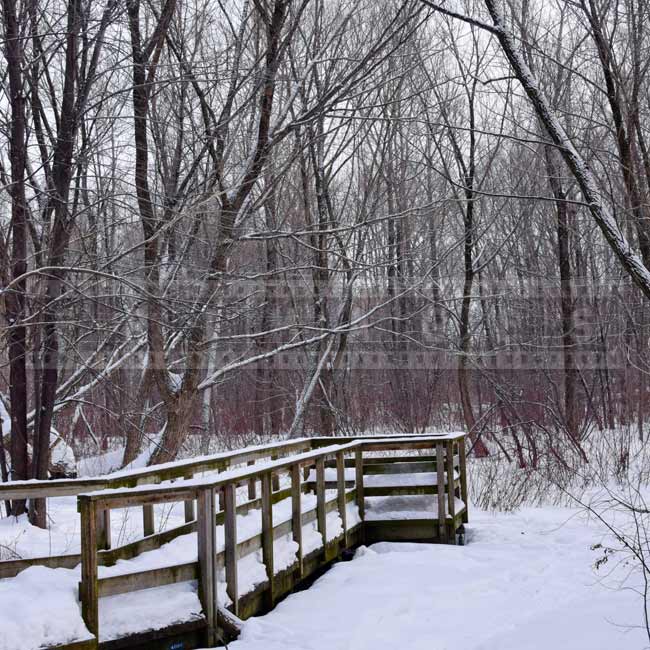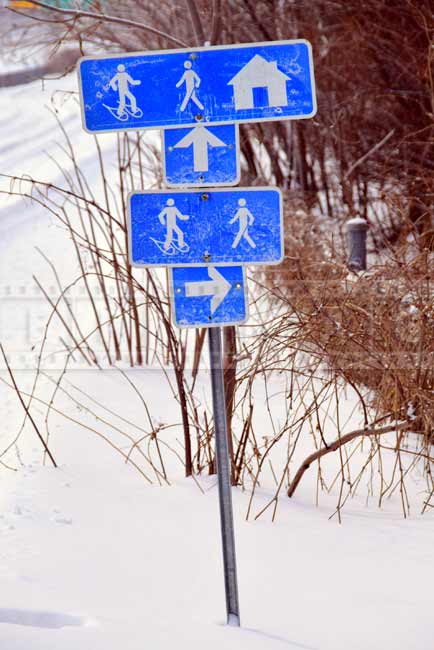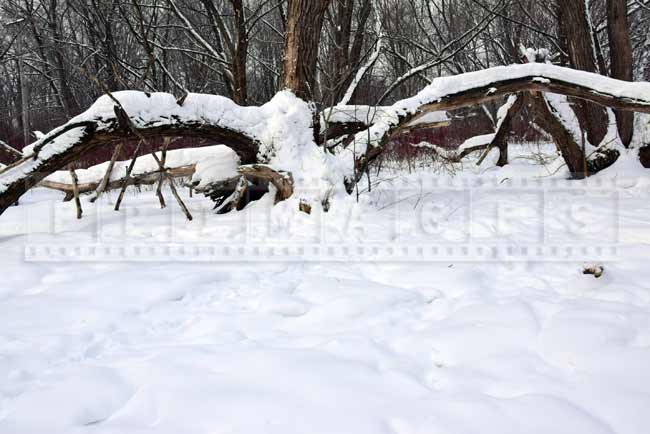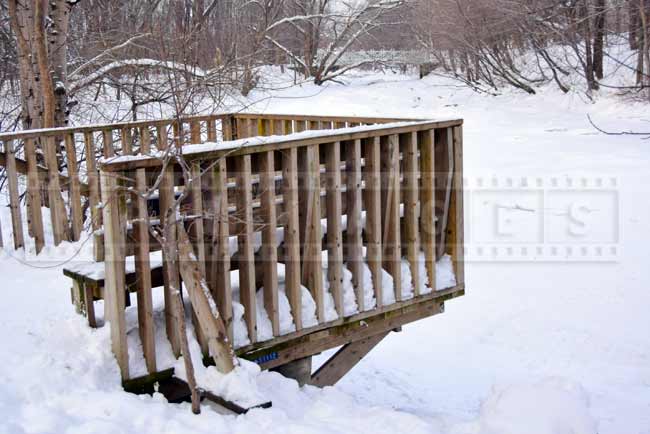 Quebec winter photography tips
1. Charge your camera battery; cold reduces the battery charge.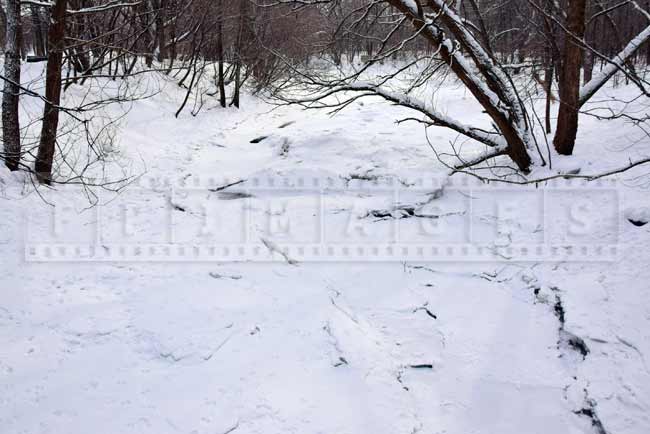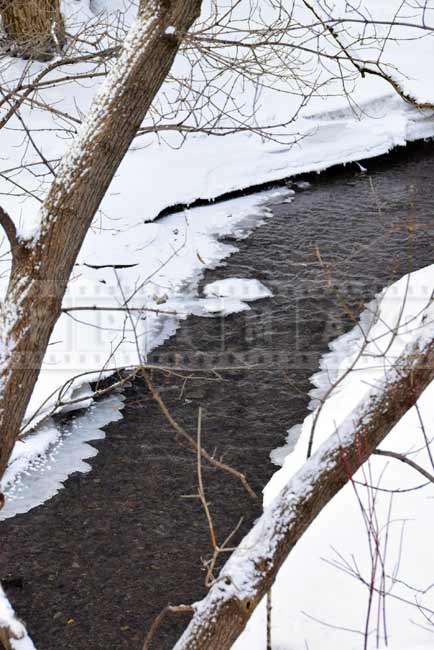 2. Wear gloves that have a good grip and allow full control of the camera
3. When snowing, use a protective bag for the camera or use an umbrella if winds permit.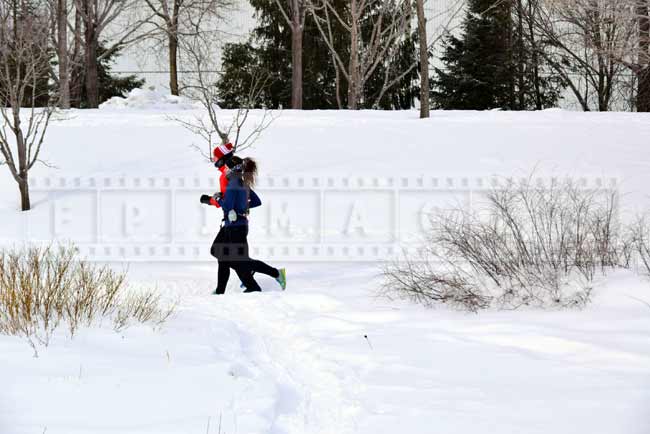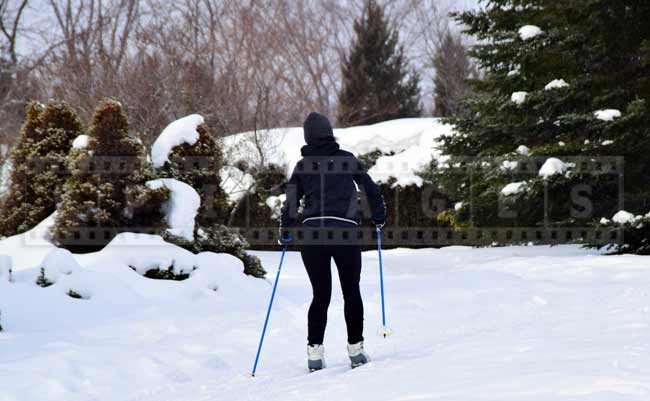 4. Do not enter warm spaces with the camera due to condensation.
5. Think in advance about camera settings for current conditions.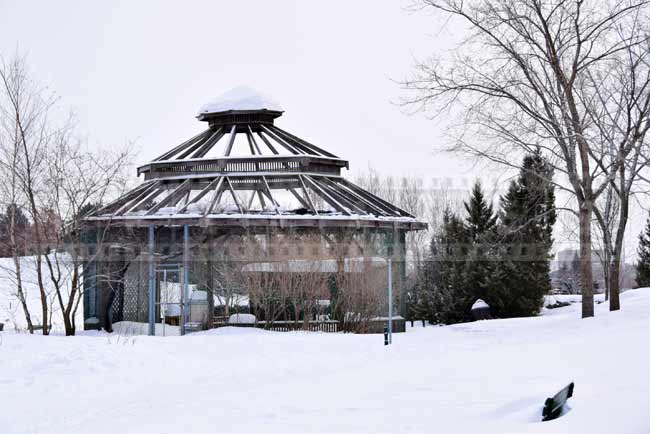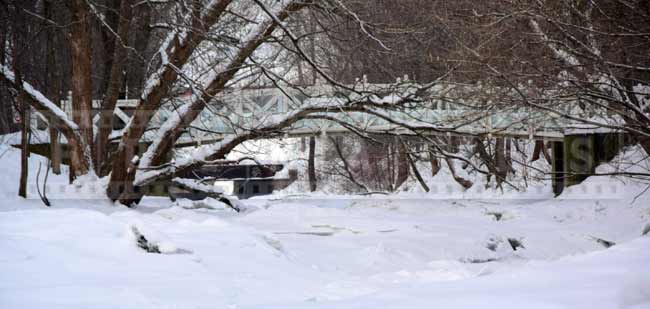 6. Plan your route before walking in deep snow; exercise caution and common sense safety.
Quebec City winter photo gallery