Belgium has a great culture when it comes to street food. It is the combination of small and romantic old towns like Bruges perfect for exploring on foot and the tradition of street markets full of vendors that create this opportunity to taste great food and immerse in local culture. Having a bite on the go will fill you up and save money as street eats are very inexpensive and prefect for budget travel.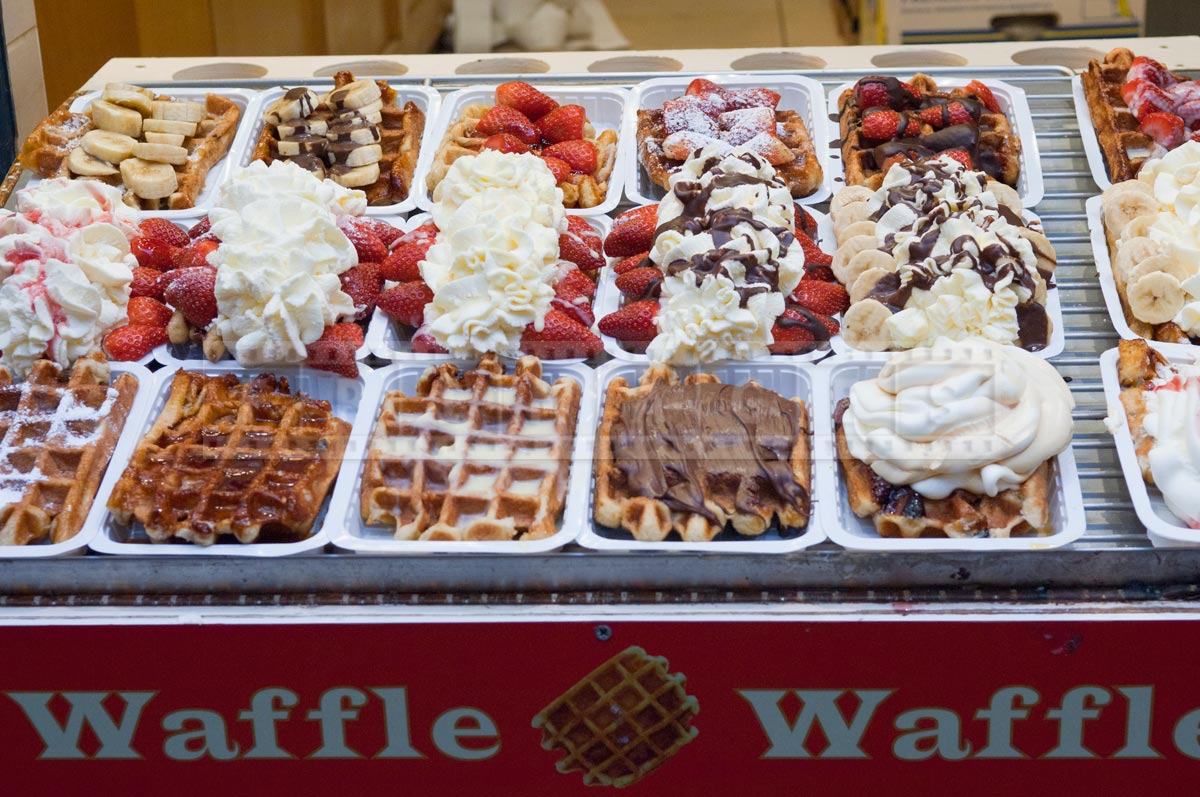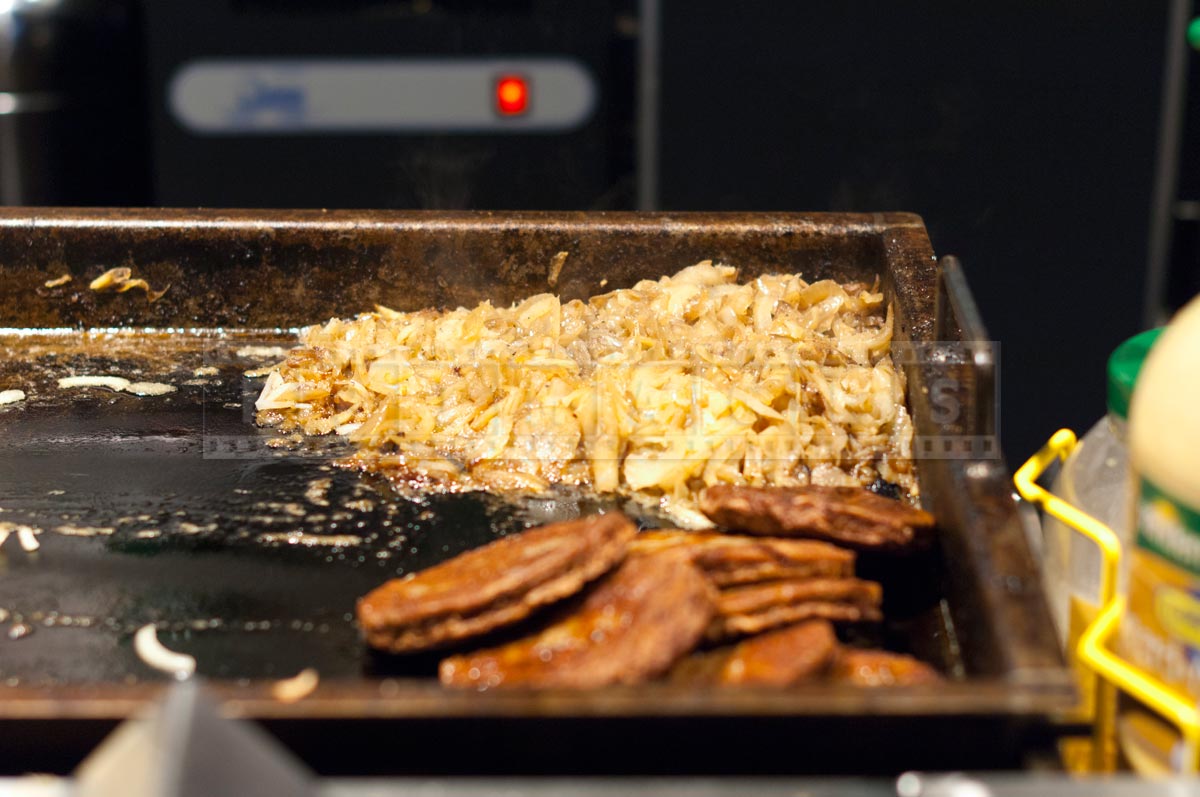 Despite being really affordable everyone that reviews Belgian quick bites agrees that the quality and taste is excellent. When you walk the streets of Belgian towns you literally will be drawn to the vendors by the tasty aromas that range from fried onions, sausage, burgers, fries to the vanilla, nutmeg, cinnamon and other spices used in waffles.
If you happen to be on vacation in Belgium in the fall, then a glass of mulled wine will warm you up. Gluhwien as it is called locally is red wine with spices, sugar and is served hot. It is an indispensable drink in a cold and wet Belgian climate.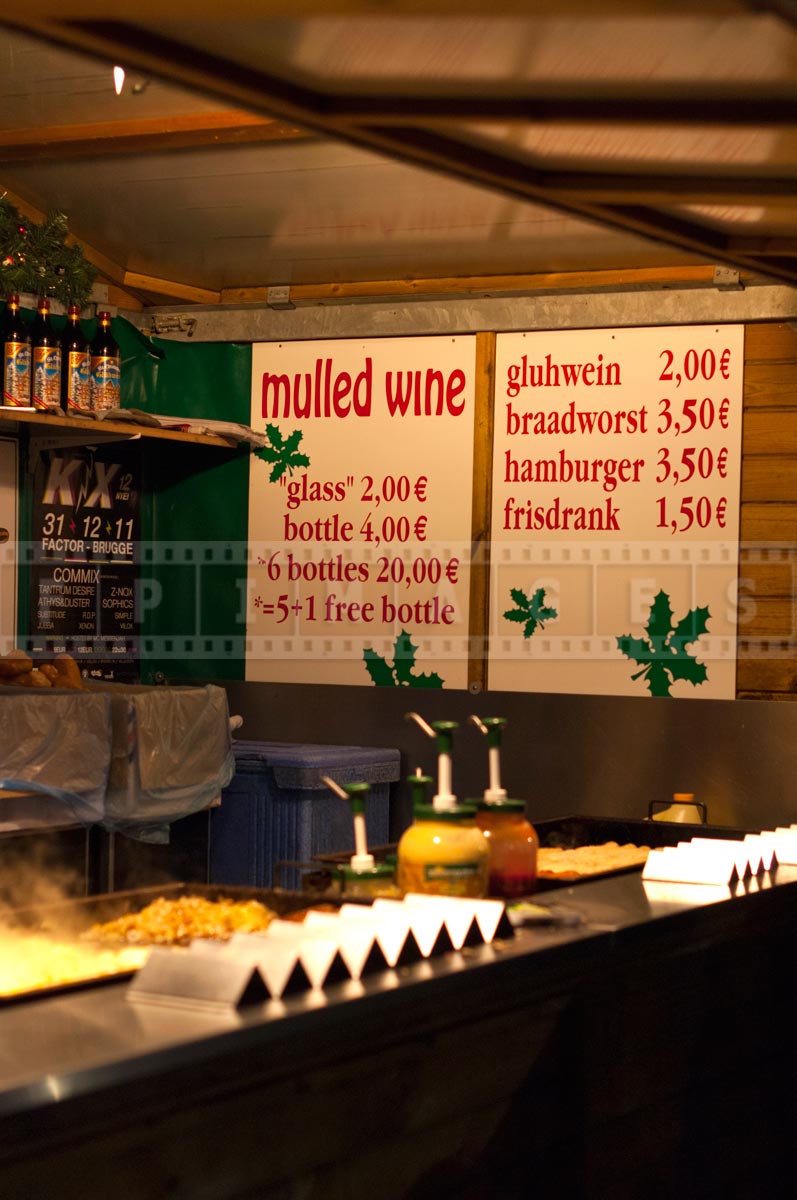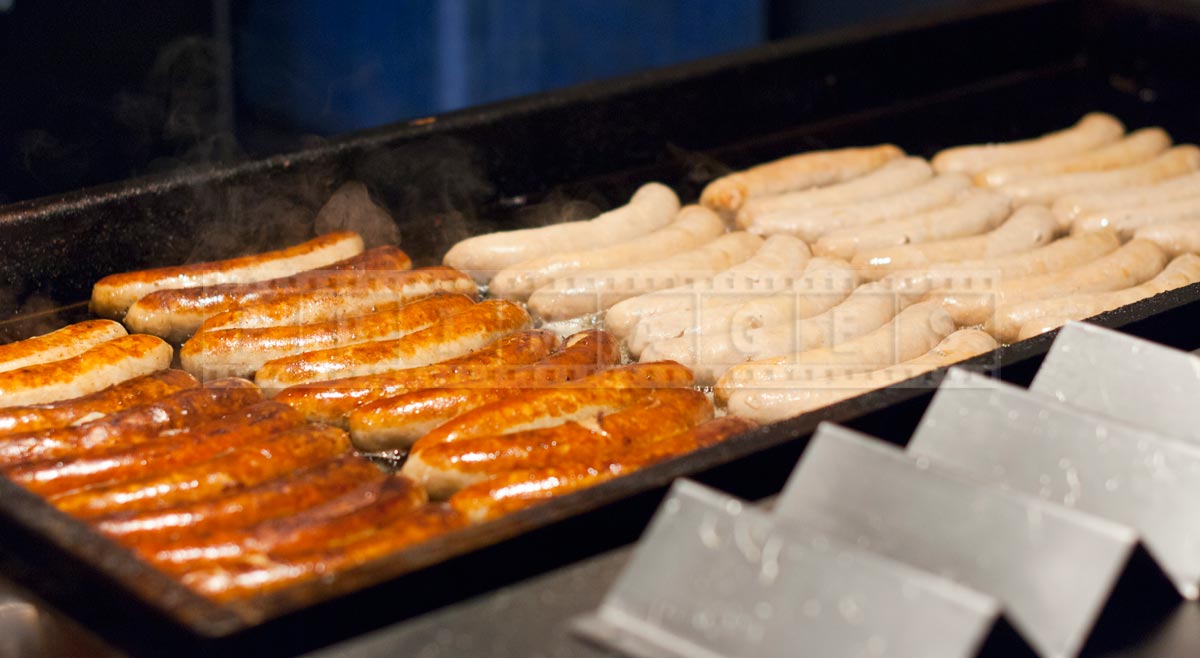 Of course, the food review would not be complete without mentioning Belgian fries and sausage. Belgian fries are double fried, served in a paper cone with a choice of mayo, ketchup, mustard or other sauces. Sausages are served on a baguette with tons of fried onions.
One more traditional item worth mentioning is a tartiflette. Tartiflette is the result of French influence and is a hearty dish made of potatoes, bacon, cheese, cream and garlic.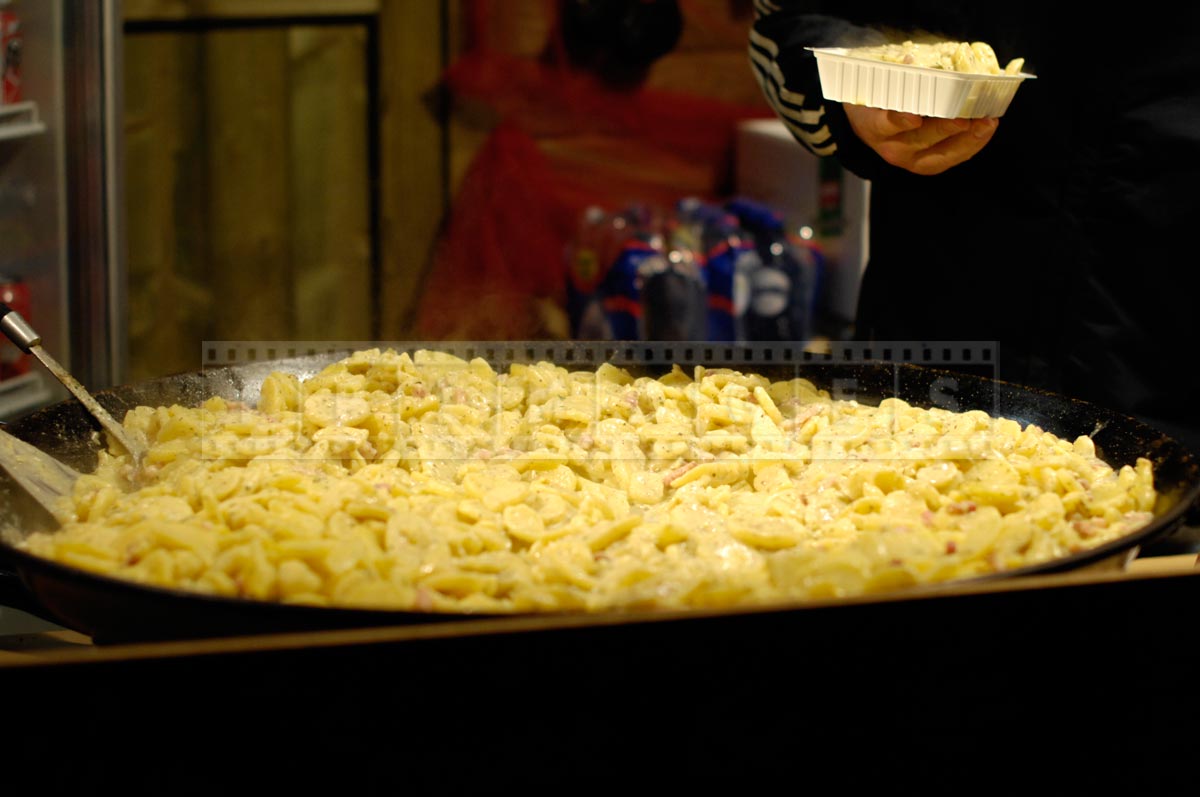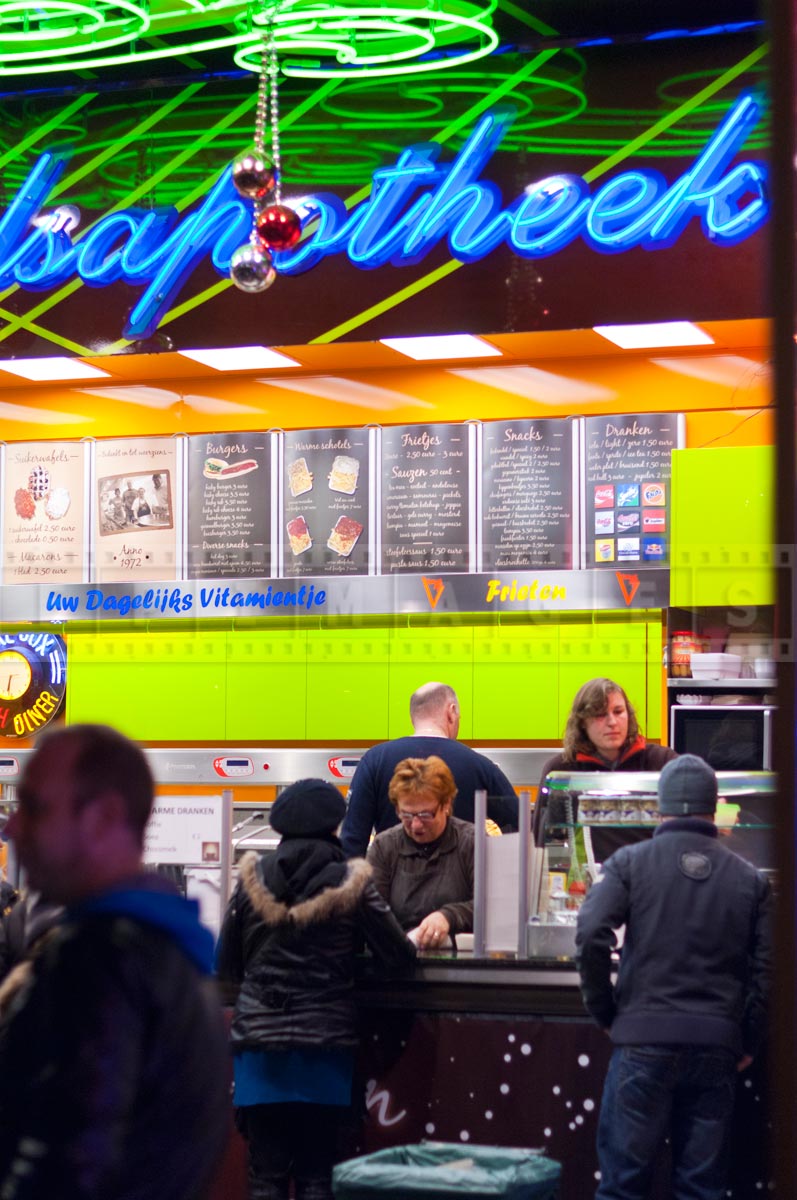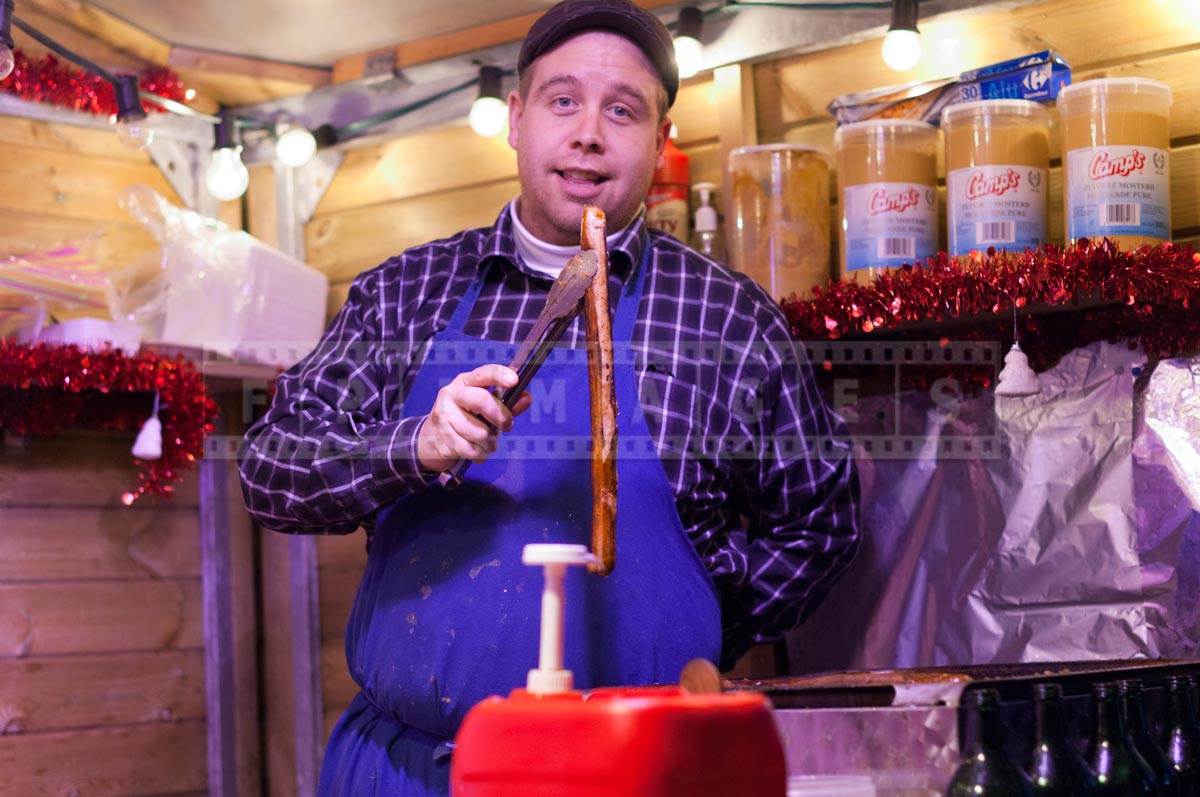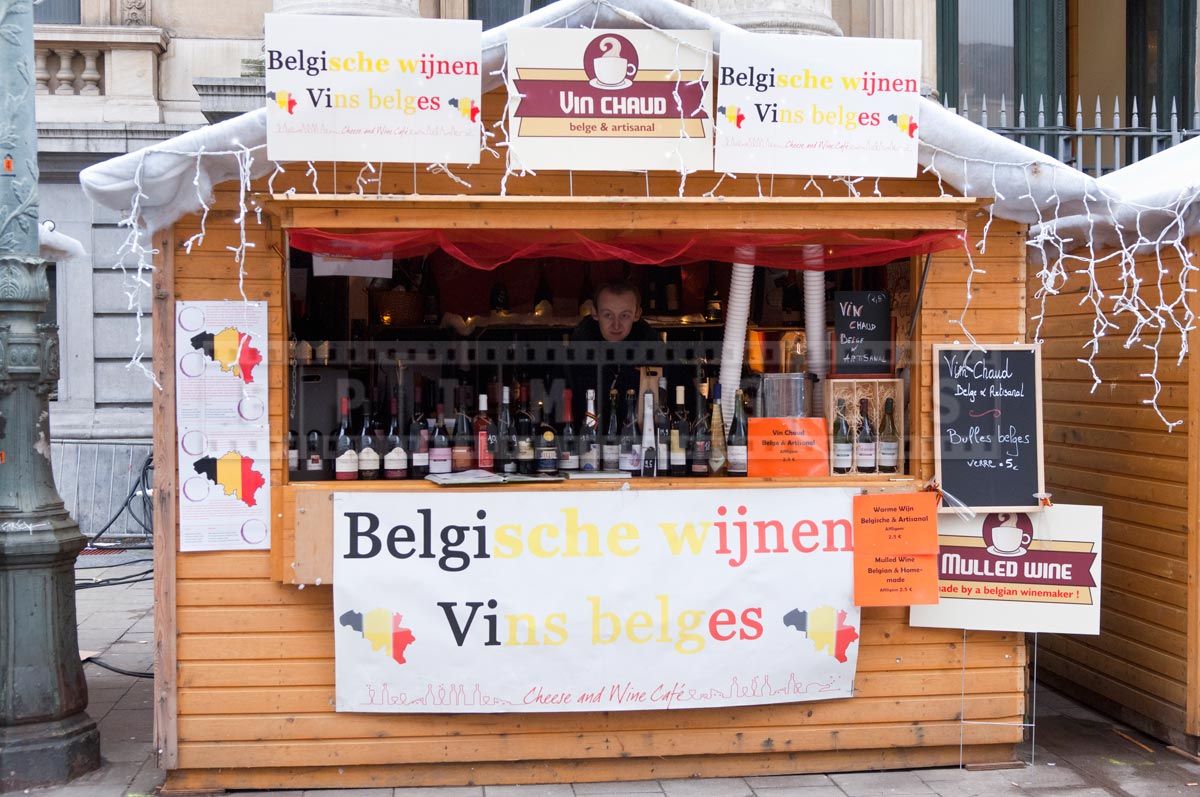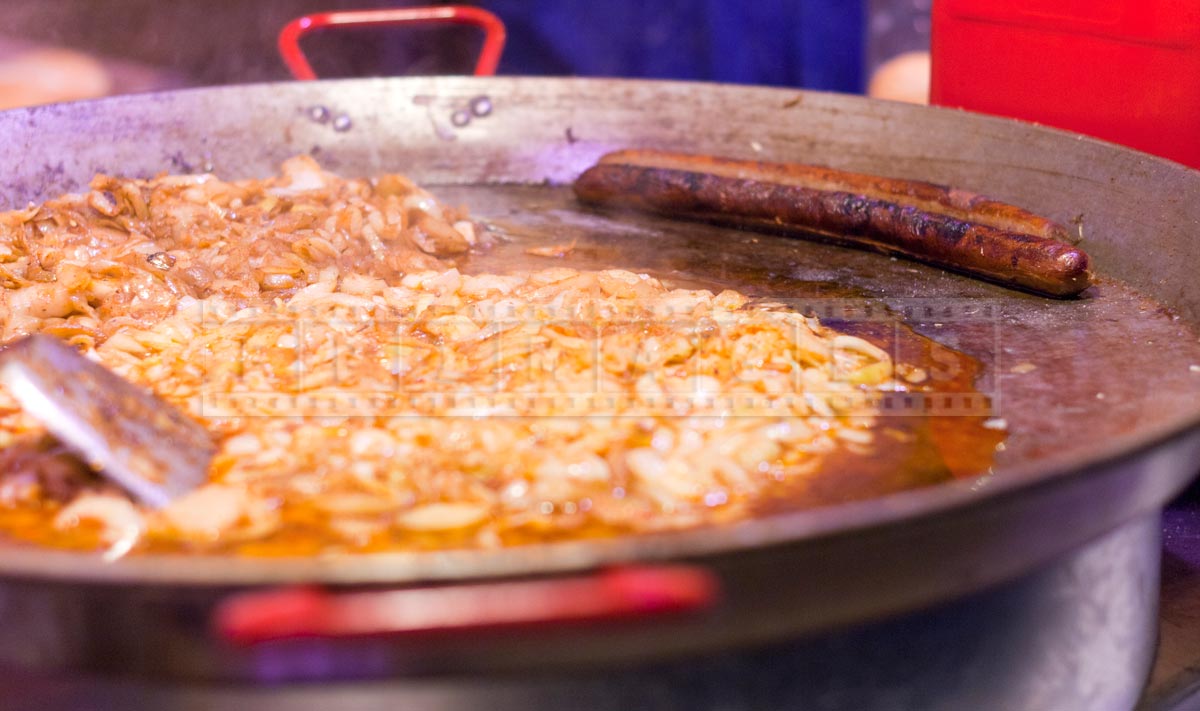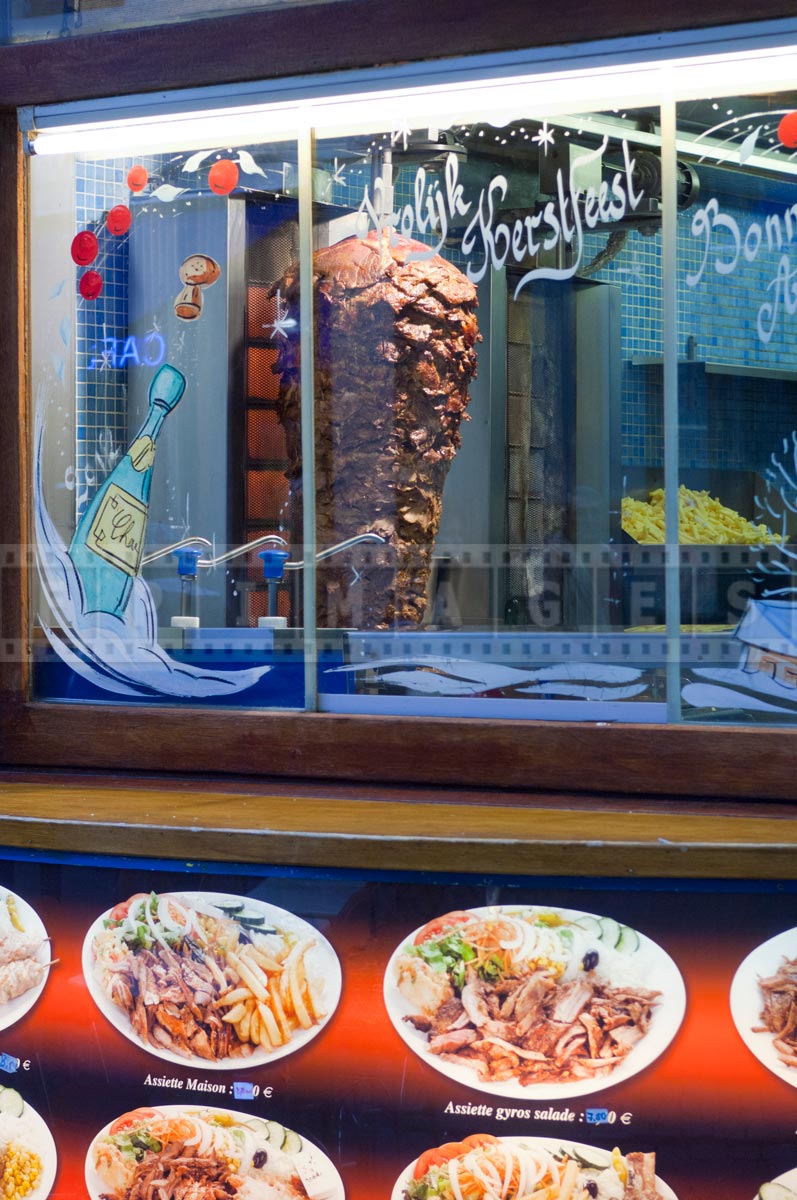 Belgian street food picture gallery