La Colle sur Loup is a very interesting destination in the South of France where travelers can take amazing pictures of green hills and lovely medieval streets with stone buildings turned into small restaurants, shops, and businesses. If you are thinking of things to do while in Nice, plan a trip to this small Provence town. For budget travel take a public bus from Nice for around 2 euros.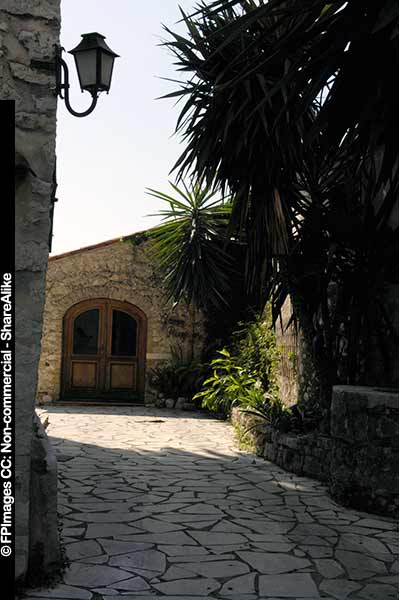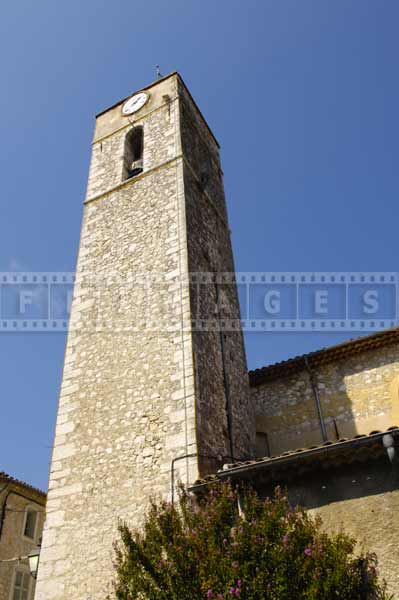 La Colle sur Loup bell tower is a very prominent building and has typical for this area design. Old buildings look great today, but before you photograph it, take your time, walk around, get a feel for the best angle that you like.  In order to take amazing old building photographs think about light and shadows, if possible try to be there closer to sunrise or sunset. Such pictures of buildings will really stand out.
Medieval streets and fabulous light stone buildings in Provence feature surprising and delicate architectural details, spectacular doors and window designs. These travel images will be a great help if you ever decide to get inspired by French charm.  A stone gateway, towers, and a chapel are other opportunities to enjoy French architecture and take great pictures of old buildings in Cote d'Azur.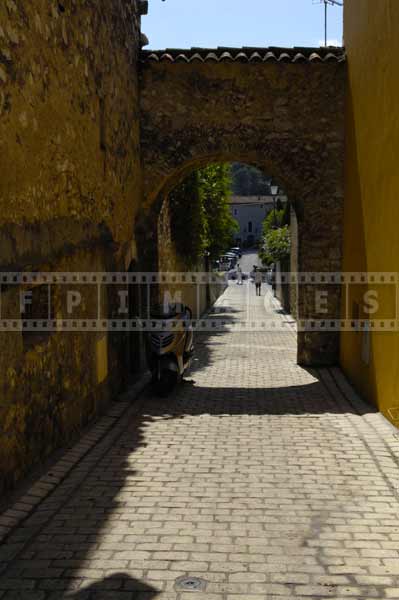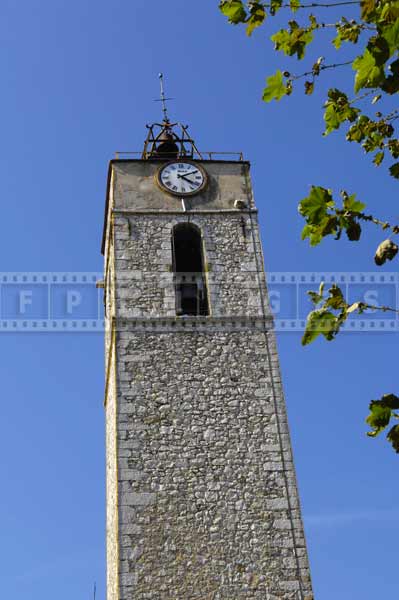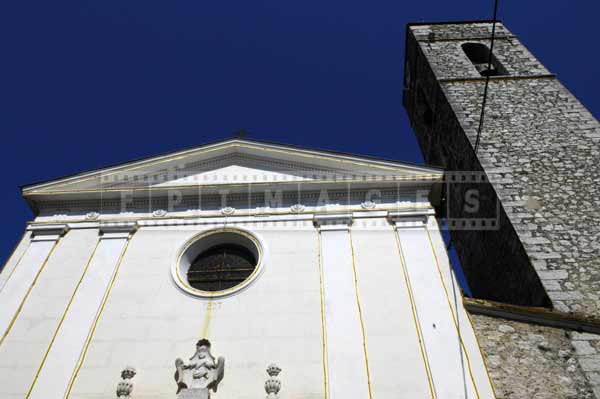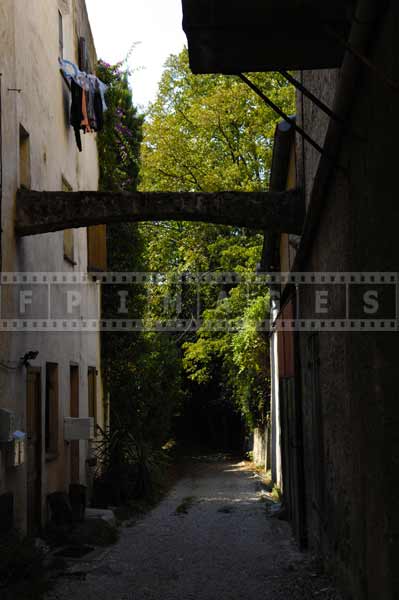 Walking through the Canadel gate: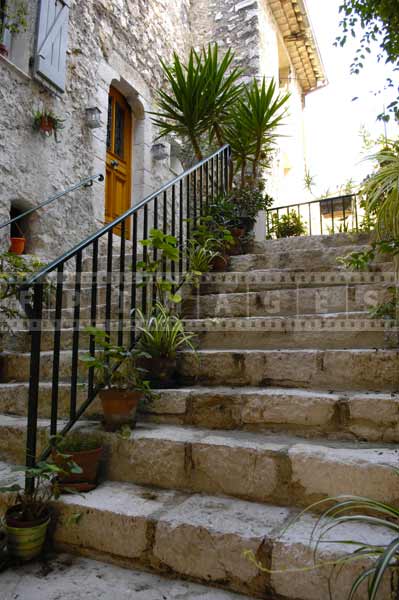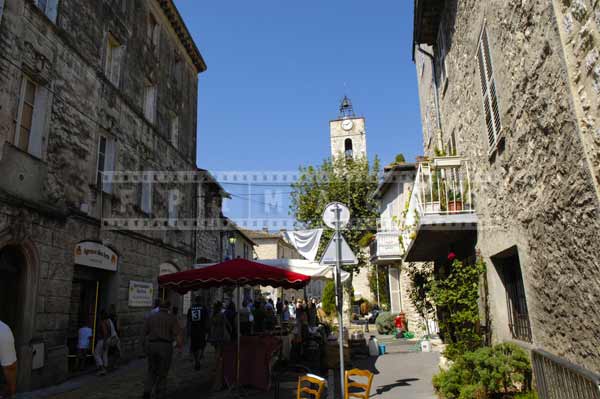 immerses a visitor in the Southern France atmosphere and inspire to take lots of photographs. Visiting the historic center with its lively shopping streets and old narrow streets is enjoyable and inviting. Every building and stone, meaningful and precious, make you feel the history. Little squares with fountains hidden in the shadow of large trees, stone architecture, decorated with climbing plants, wonderful carved doors and windows give great inspirations to create an architecture photo gallery, reflecting the unique French charm of this small town.