Nice is a beautiful city in Cote d'Azur, France. It was frequently visited by the Russian Tsar and nobility since 1864. St. Nicholas Russian Orthodox Cathedral was built in 1912 with the help of Nicholas II. This church has a typical Russian style and is one of many famous landmarks in Nice, well worth of architectural photography.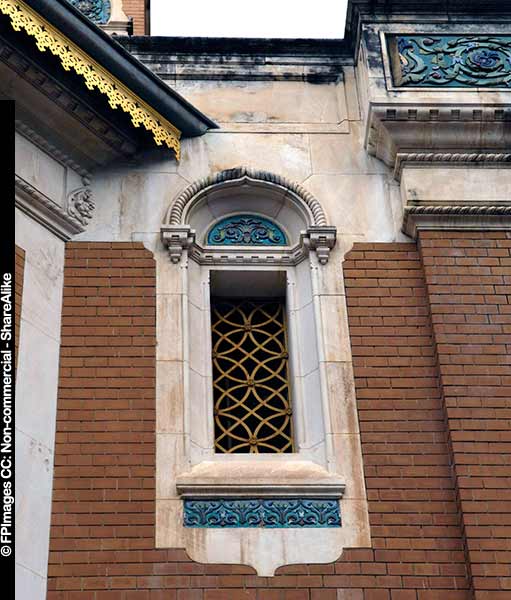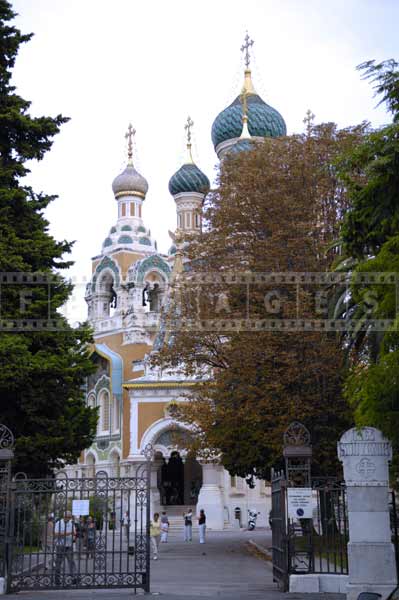 To plan a trip to St. Nicholas Russian Orthodox Church, be ready to veer off the beaten path. In Nice, that means be prepared to leave another famous landmark Promenade des Anglais. The church is located several blocks inland. Nice is a great town to explore on foot so if you like budget travel ideas just walk. Follow boulevard Gambetta until you pass the train station on your right, the cathedral will appear on your left.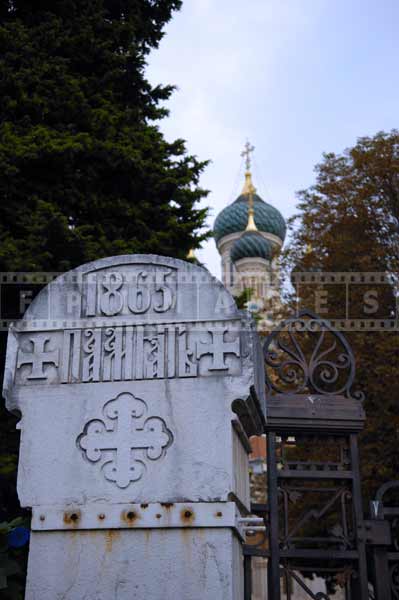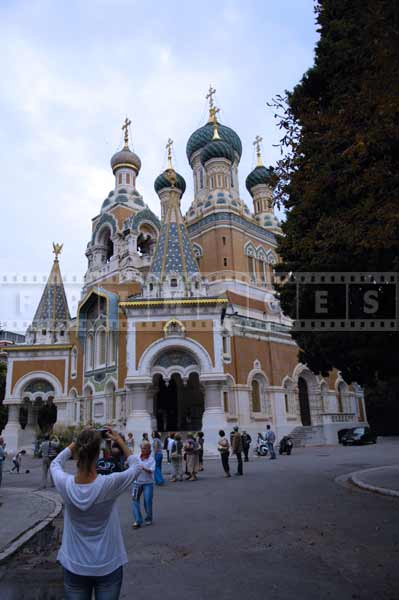 Make sure you take you camera with you to capture European cityscapes and collect more pics for your travel images photo gallery. You will see many details that make European travel so different and attractive – small bakeries and cafes, beautifully decorated windows, shops with fresh produce, local Provence souvenirs.
St. Nicholas Russian Orthodox Cathedral sits on a large piece of land in the middle of a residential neighborhood. The architecture of the cathedral is truly magnificent and reminds St. Basil's Cathedral in Moscow. It is also the largest Russian Orthodox church in Europe and certainly adds character to Nice's cityscapes. There are many other very nice church buildings scattered around Nice, so there are lots of photography opportunities.