Wrightwood, California, is a very small town in San Gabriel Mountains surrounding Los Angeles. It sits right on highway 2, also known as the Angeles Crest highway. This road must be on anyone's list of things to do when visiting LA. Angels Crest runs from La Canada/Flintridge in the west to pretty much Wrightwood in the east, just before it joins I-15. This California road trip idea is a must if you like nature, mountains, and scenic vistas. There are many stops along the way and lots of hiking trails.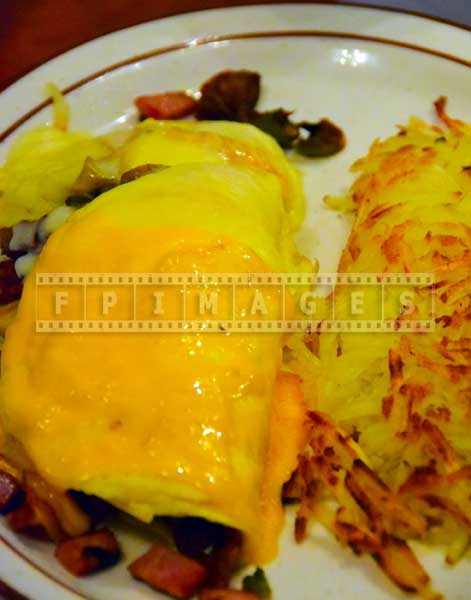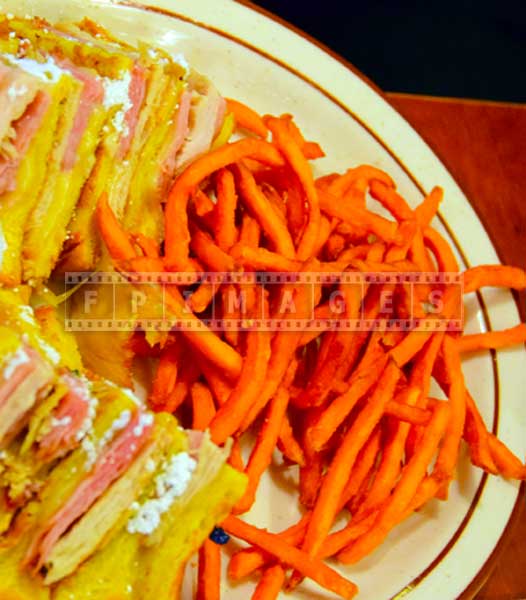 Evergreen Cafe is an excellent and unique restaurant that serves delicious food. It is frequented by both locals and visitors. Evergreen Cafe is easy to find; it is behind Wrightwood community center at Park Drive. The menu includes many hearty and filling breakfast items such as various pancakes, omelets, and waffles. They have a good selection of soups to warm you up after a long hike.
According to most restaurant reviews on Yelp or Tripadvisor, food is always fresh and good tasting. Evergreen Cafe has a friendly staff that will make sure that your cup is always full with steaming coffee. The restaurant also has many holiday decorations that create a special ambiance during the Christmas holidays.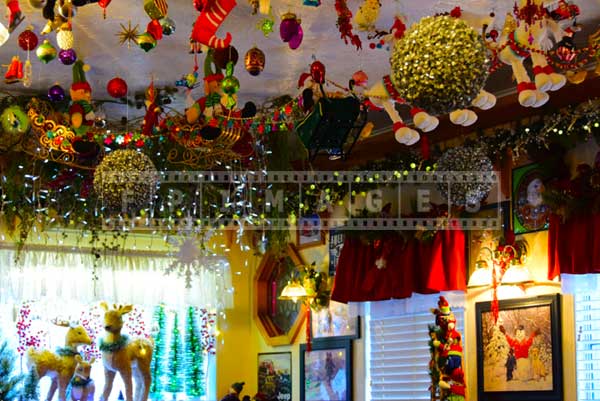 Holidays decorations decorating style is unusual as most of the Christmas decorations are hanging from the ceiling. Sparkling balls in the picture below are attached by the string to the entrance door. When visitors come and go, these balls go up and down, kids just love it.
Holiday decorations at this restaurant include an upside-down Christmas tree – a unique European tradition in holiday decorations. Plan a trip along Angels Crest highway, stop in Wrightwood for a bite at Evergreen Cafe, and you will have a fun day full of memories and many opportunities to take great scenic California pictures.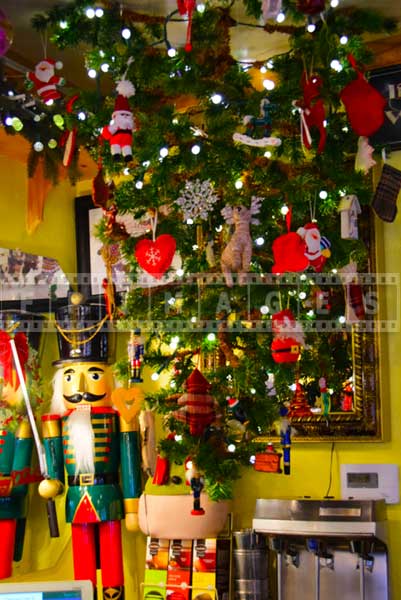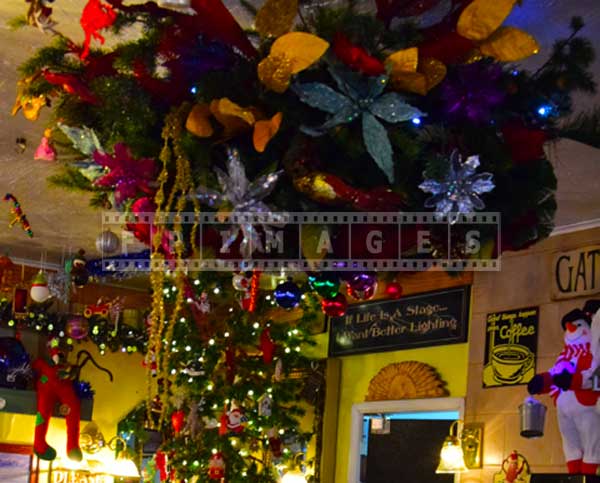 Christmas holidays decorations photo gallery