Christmas lights holiday decorations are setup all over this beautiful small town – St. Andrews, NB, Canada. Xmas lights display lasts from around November 25 to about December 27. Saint Andrews is within driving distance from larger urban centers in New Brunswick such as Saint John, Fredericton or Moncton, it is also about 30 minutes from US border and couple of hours from Bangor, ME. Outdoor Christmas decorations make St. Andrews a great candidate for a list of road trip ideas during Christmas holidays.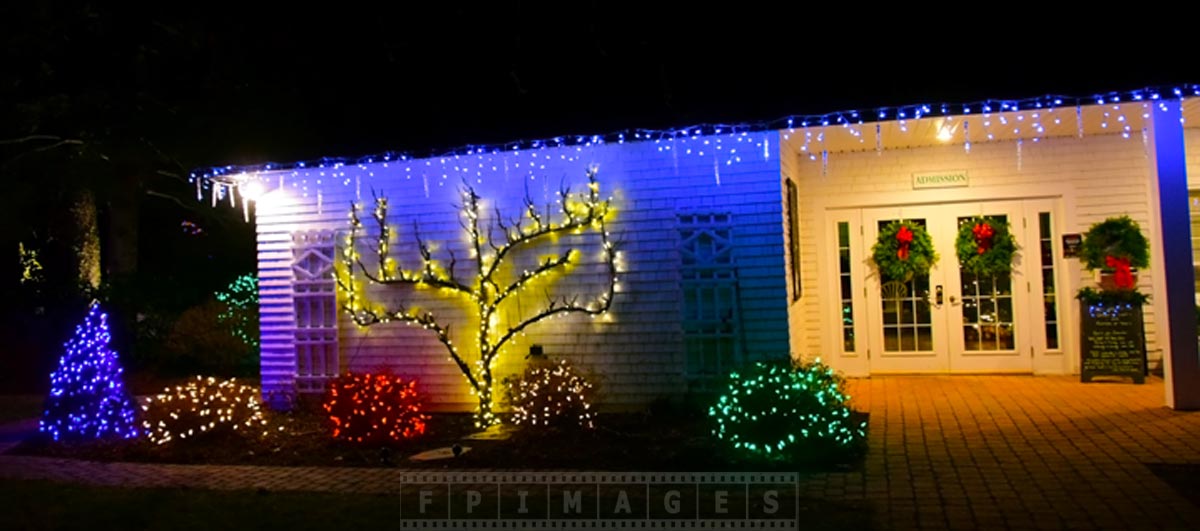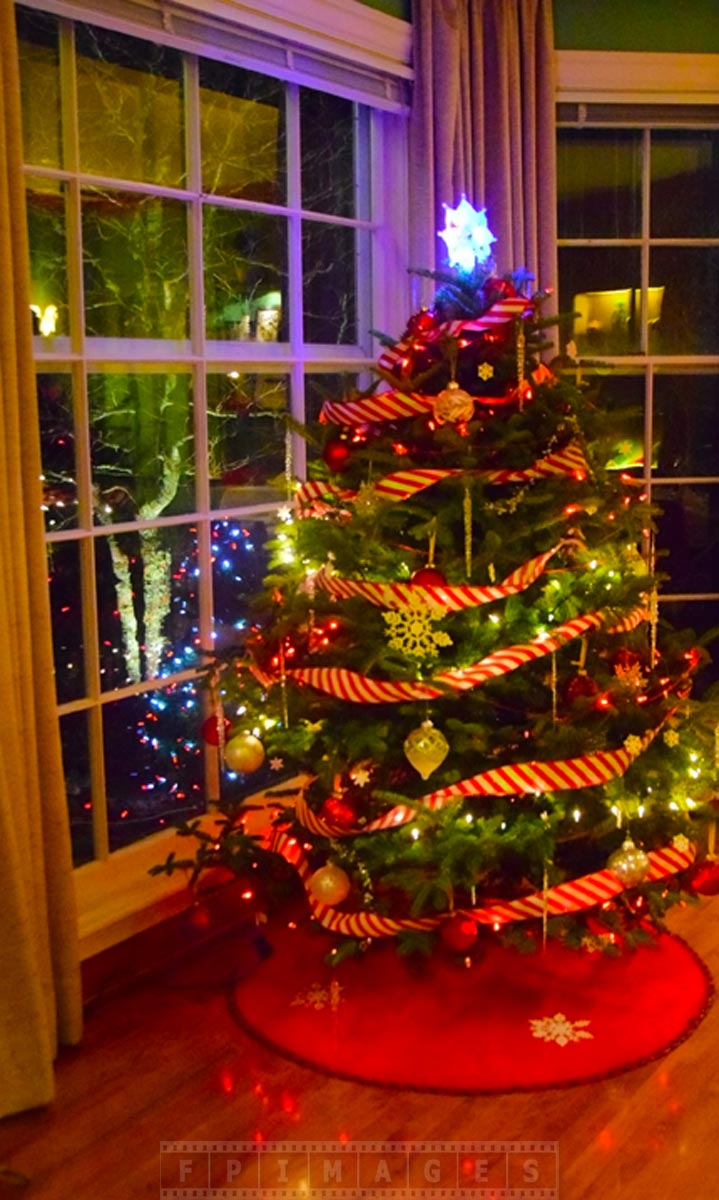 Christmas lights decorate Saint Andrews waterfront along Water St. and also major attraction is Kingsbrae Garden. You can visit Kingsbrae Garden for a small donation to a local food bank. Water street is also a place where Christmas parade takes place.
Christmas lights show at the Kingsbrae Garden is very pleasant and only a short walk from the Water street. If you feel cold and tired you can have a nice break at the Garden Cafe and Gift shop. There are many beautiful Xmas trees inside all with awesome holiday decorations and many unique paintings for sale as well.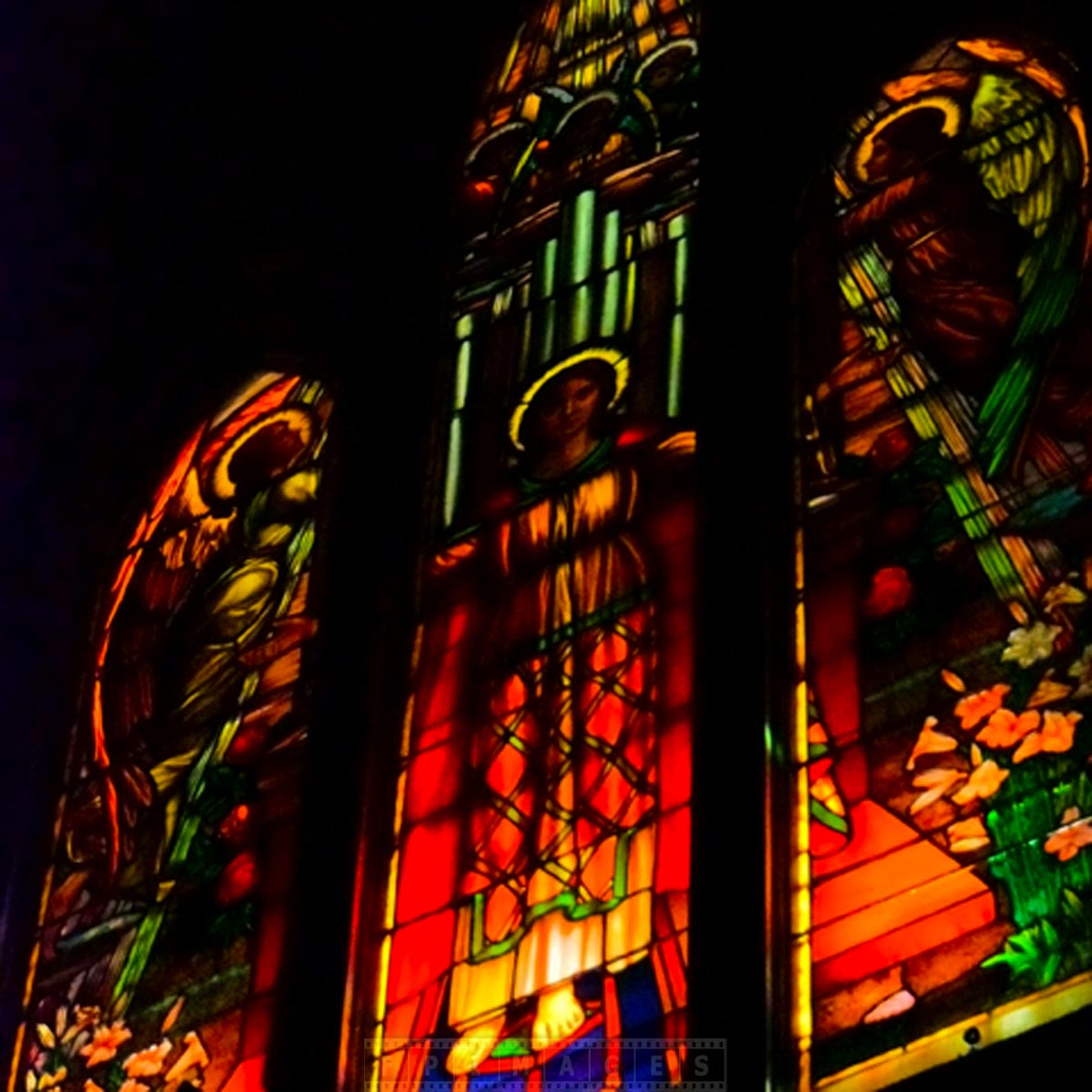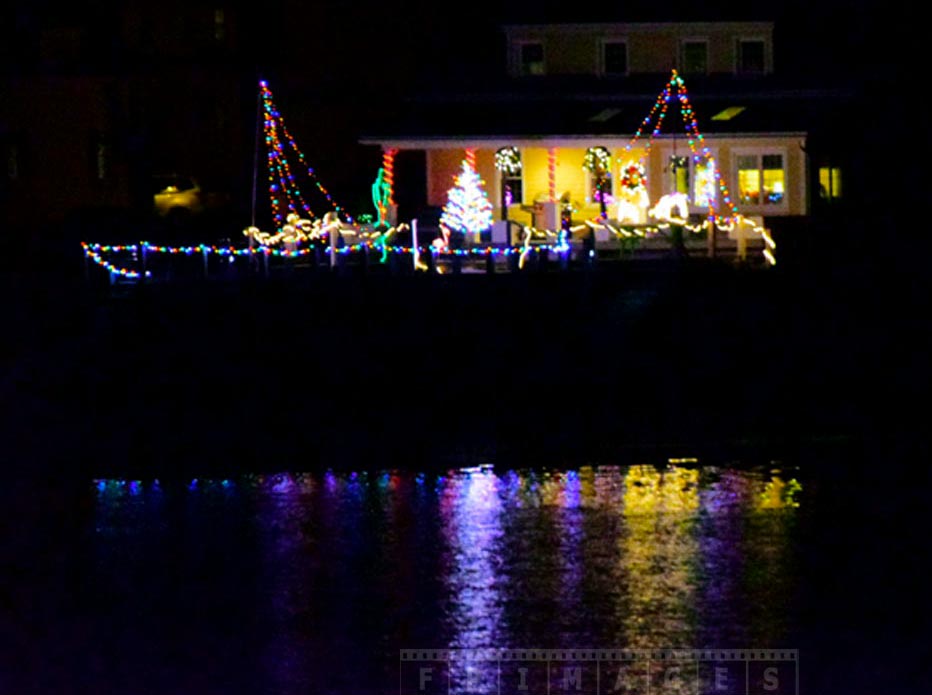 Saint Andrews waterfront is brightly decorated with many outdoor Christmas decorations, there are many nice old hotels, shops and coffee places to warm up. Parking in Saint Andrews is easy especially at night anywhere in the streets. Many places stay open late to accommodate for all visitors.
If you plan on taking night images of Xmas holiday decorations prepare accordingly.
Make sure batteries are fully charged – cold weather reduces battery life and night pictures require more power.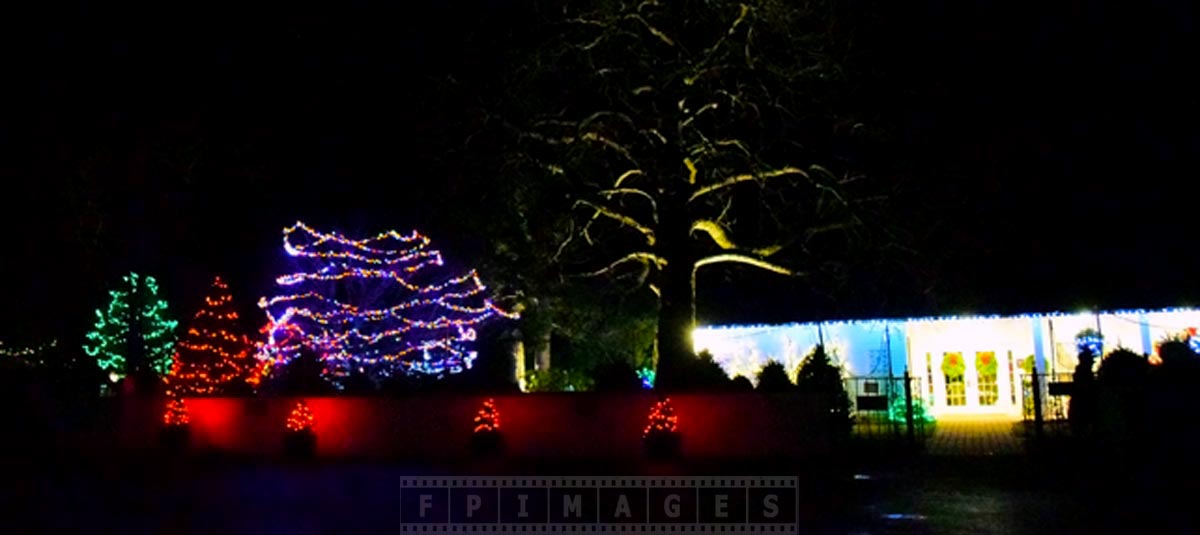 Know your camera – you will need to adjust settings in the dark, practice during daytime.
Bring umbrella, it will help take winter night pictures if it is snowing or raining.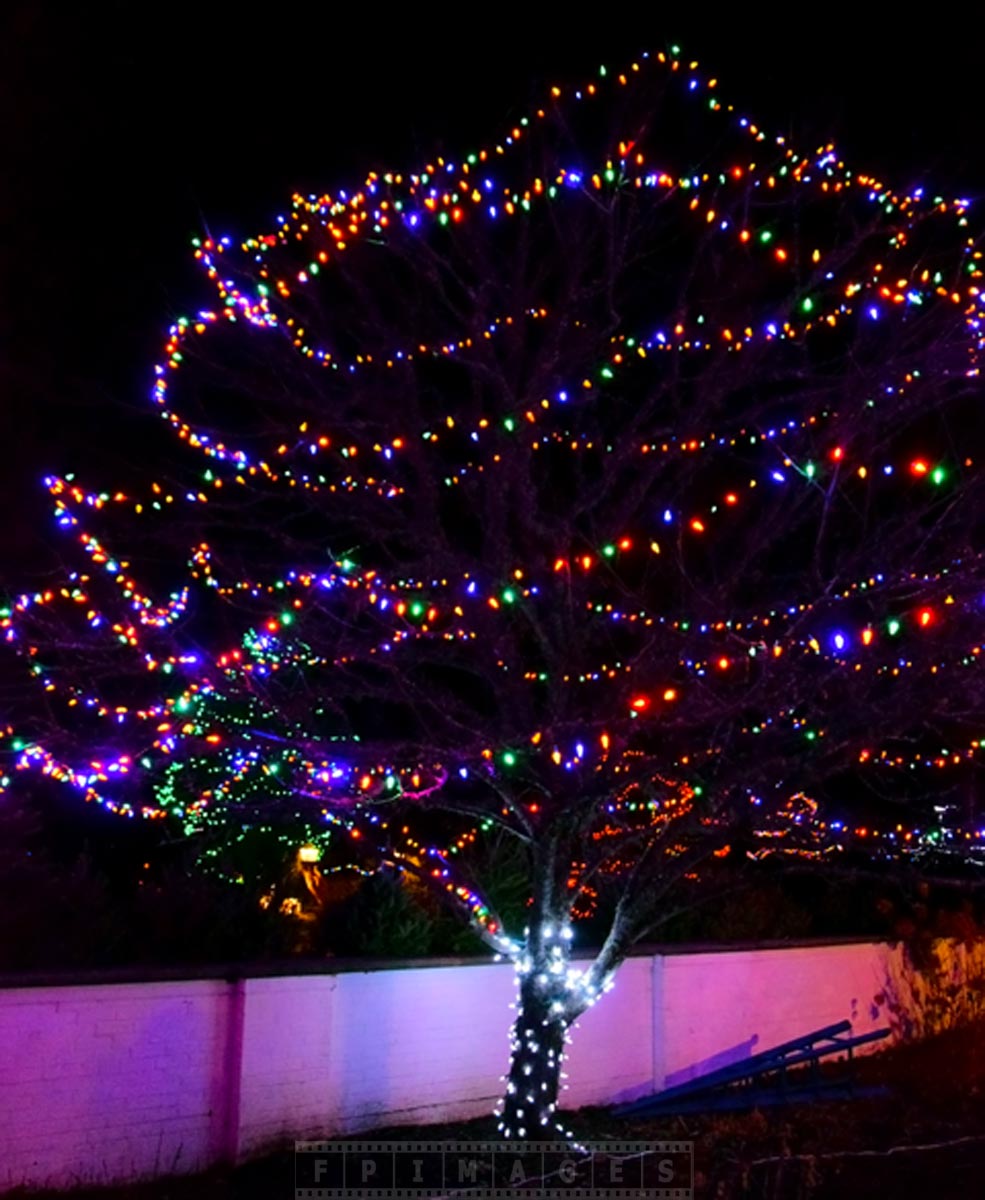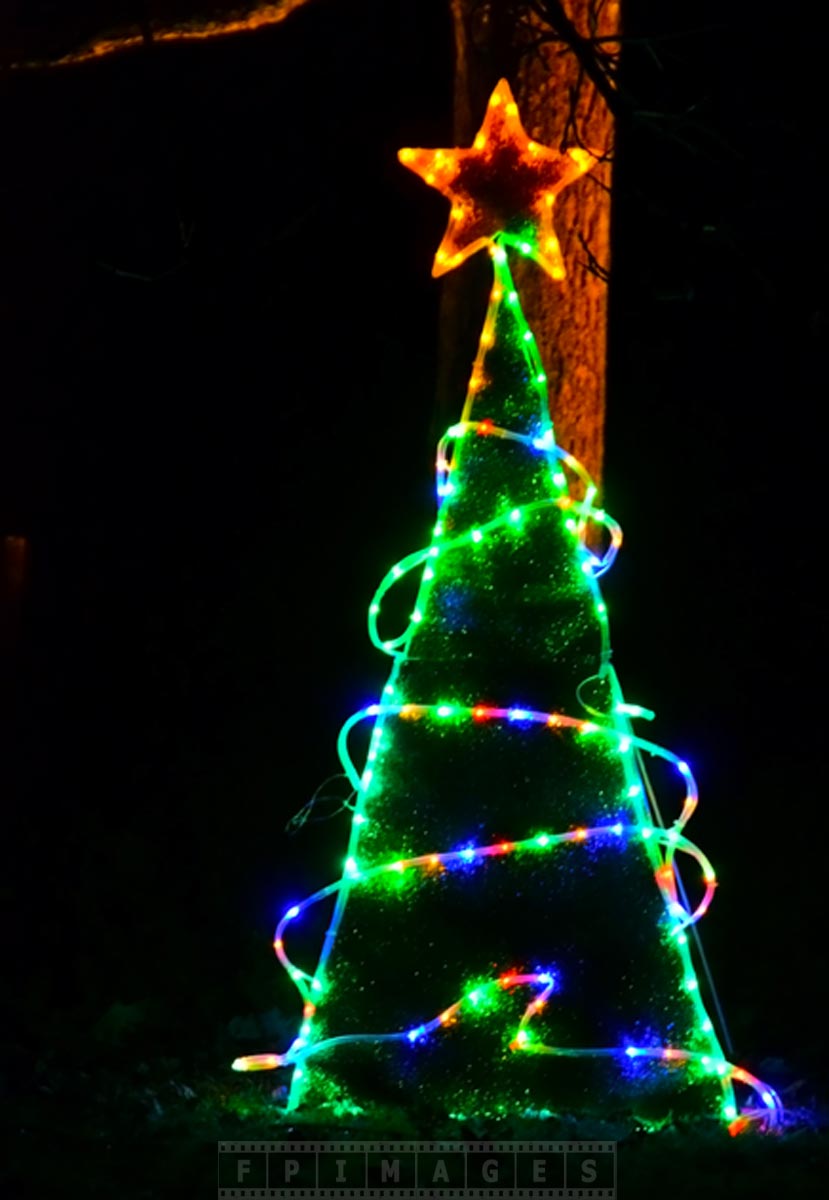 Do not enter warm spaces with your cold camera, this wall cause a great deal of condensation.