These pictures of flowers where taken in various places – gardens, parks and streets in Southern California. Usually this area gets most of its rainfall during winter and early spring. This is the best time to visit – it is not too hot to walk around, there is less smog and no smoke from wildfires. Spring is perfect season to see beautiful botanical gardens, streets with flowering trees and especially wild flowers outside of the cities.
Wild California poppy (Eschscholzia californica) also known as golden poppy, flame flower or copa de oro ( cup of gold) in Spanish is the official state flower of California. This poppy plant is native to the Western US and blooms from March till October if there is enough moisture/rain. The blossoms are yellow to orange in color and they will close at night and rainy days.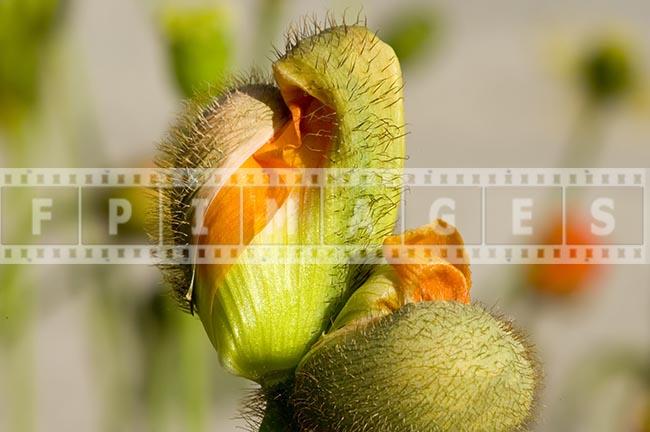 There are a lot of garden poppy varieties too that can be seen at cities flower beds, private gardens etc. April is also a good month to enjoy flowering acacia  trees. They grow well in dry climate and blossoms are very pretty and spread wonderful fragrant smell. For those who like fragrant flowers it is recommended to visit a citrus plantation while in Southern California. The flowers of orange trees are small white and waxy not exactly prettiest tree flower however the aroma of flowering citrus grove is really amazing.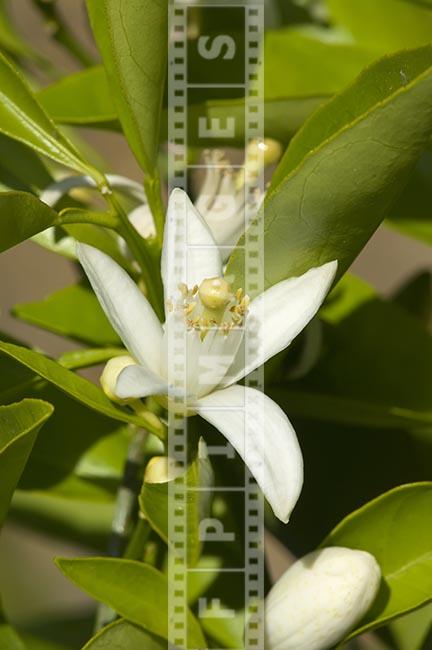 Flowering trumpet trees line the streets around Los Angeles in the spring, when this beauties bloom they create truly festive atmosphere in the street. Winter and spring is also a season for camellias to flower. Visitors to California can see the best camellias at numerous shows held during this time. There are many other flowering plants in California that are also present in other parts of the country such as irises, kala flowers, peach trees.
Specific to desert climate are cacti and other succulent plants such as aloe that also blossom in the spring.
Pictures of Flowers Photo Gallery