Monrovia is a small town in the greater Los Angeles area in southern California. It is one of the oldest towns and has a rich history. It is easily accessible via the 210 highway. Monrovia's main street is south Myrtle Avenue and is a very pleasant walking district full of small shops and restaurants. You would want to visit the part of this street between Foothill Boulevard and Huntington Drive.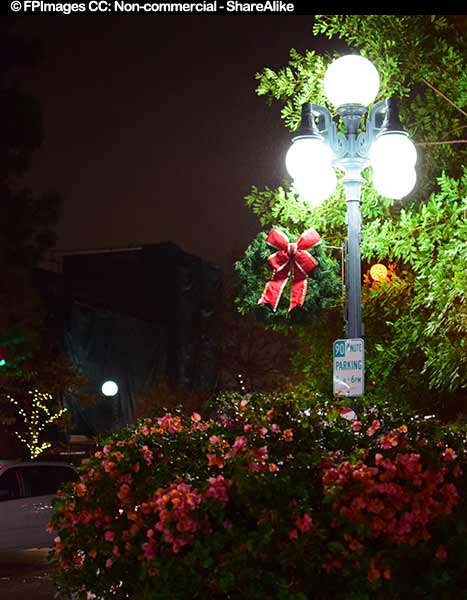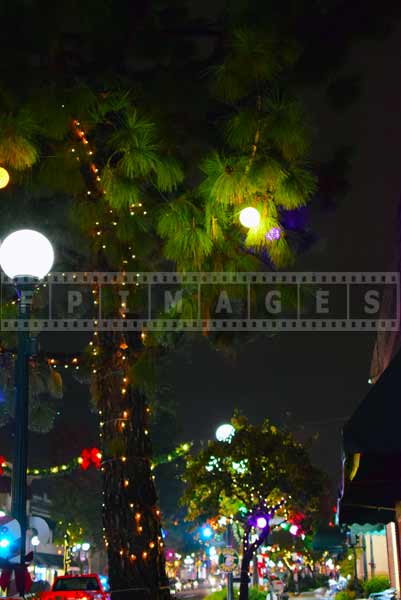 Beautiful outdoor Christmas decorations are set up by the town along Myrtle avenue. This street is very special during festive Christmas season. There is no real winter in southern California but these holiday decorations create winter mood and really unique southern winter scenes.
Christmas lights make it a delight to walk along this street, do some window or real shopping, have a bite or a cup of hot chocolate, and enjoy the night cityscapes.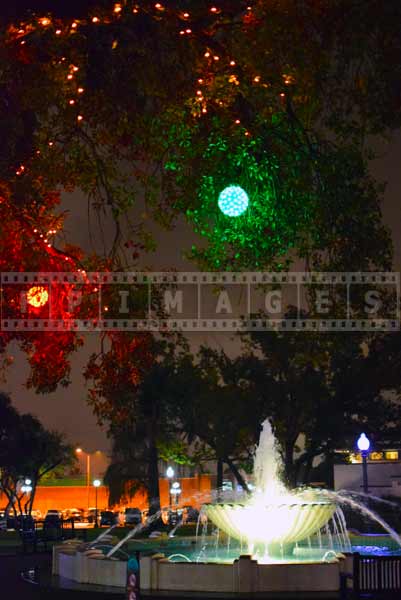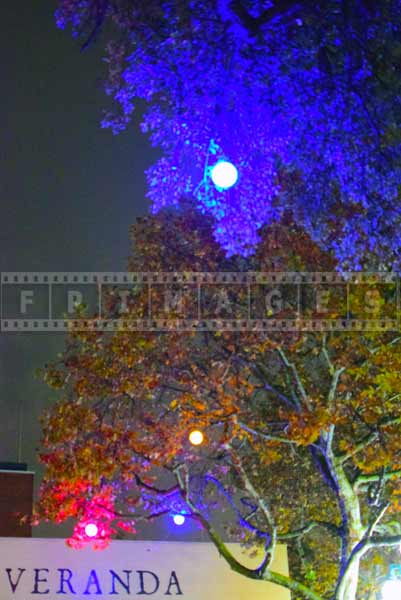 The walk is just several blocks and if you like street photography there will be great opportunities along the way. For great night images, it would be advisable to have a lens with a large aperture. Each step in aperture settings allows twice as much light into the camera. This, in turn, will allow to use lower ISO and result in better quality night images. Another advantage would be the ability not to use flash which often ruins night images.
All pictures in this series were taken with Nikon 35mm lens with 1.8 maximum aperture. This lens is very affordable and yet delivers quality sharp night images. Using a prime lens like that also requires a photographer to move around for correct composition and cropping of the scene.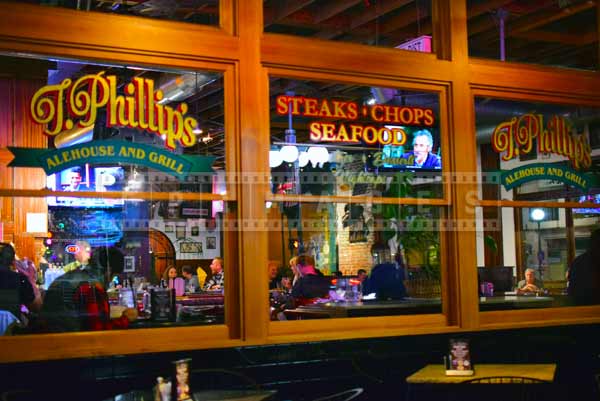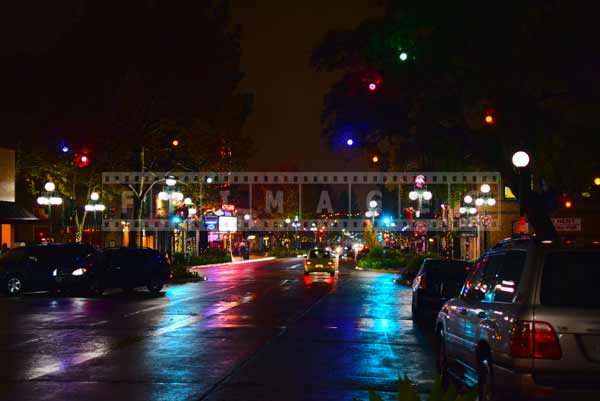 Night street photography tips
1. Use a lens with a large aperture.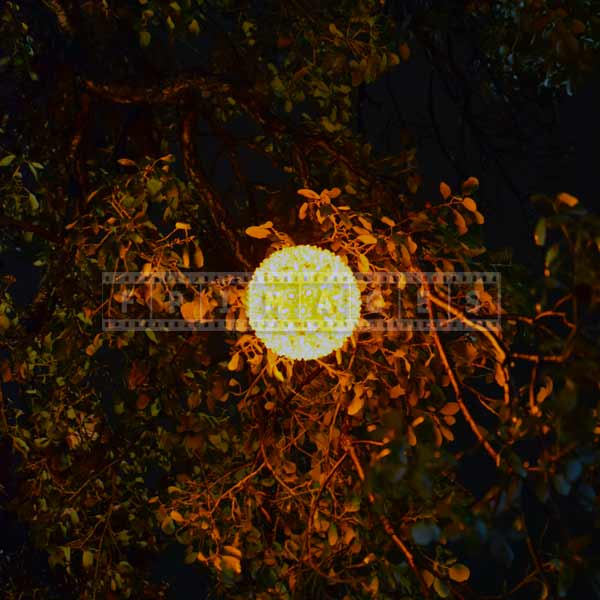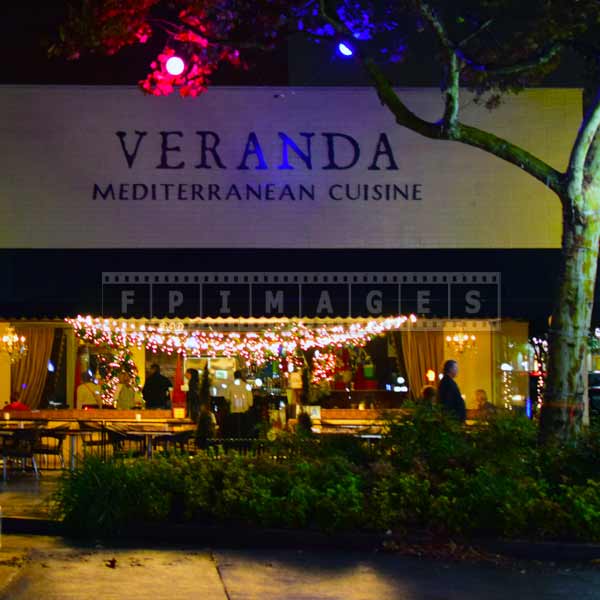 3. Use a tripod or for handheld night images set 1/30 shutter speed.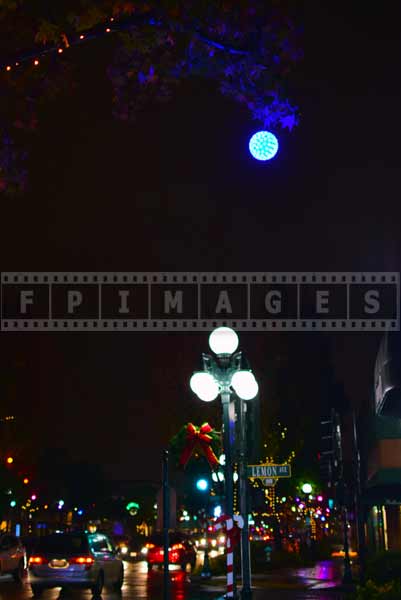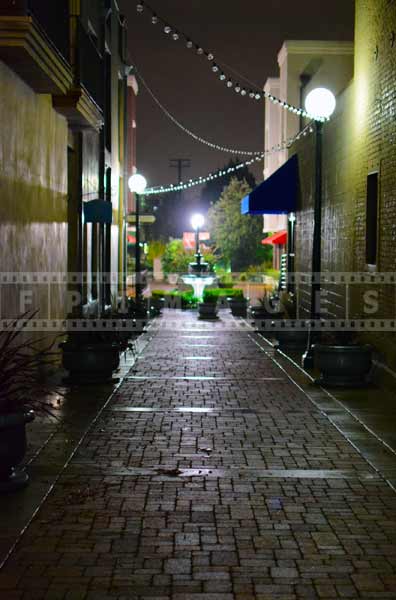 4. Exercise caution at night especially if a location is not very safe.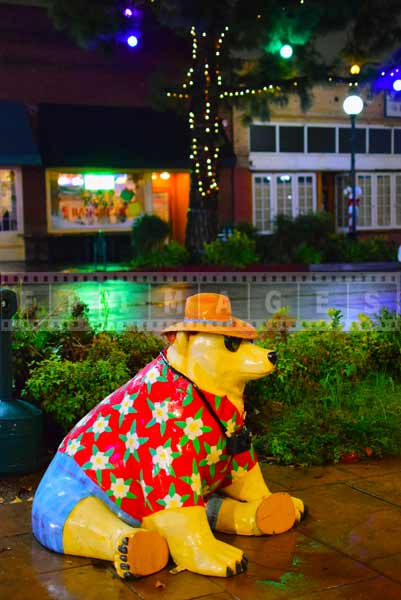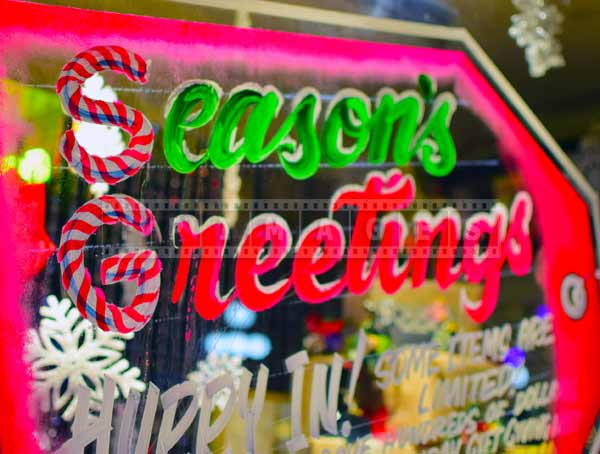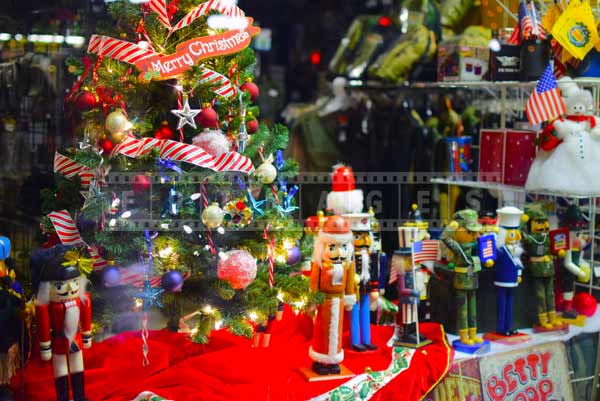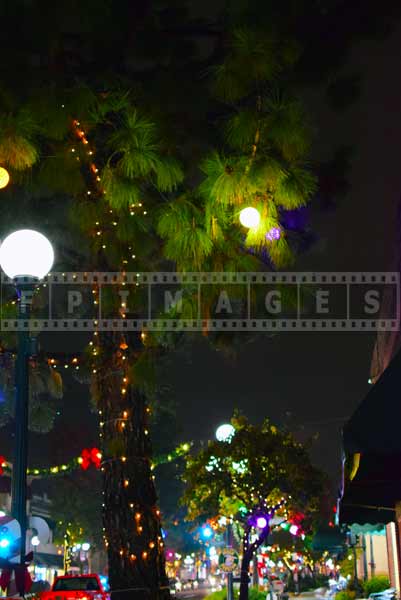 Street lights and holiday decorations photo gallery