Monaco Oceanographic museum was founded in 1911 as a place to exhibit the collections by Prince Albert 1-st. The museum is situated very close to the Palace and the cathedral of Monaco. The building sits at the top of the hill overlooking the sea. One can walk to this location from the train station however be prepared to climb fairly steep streets.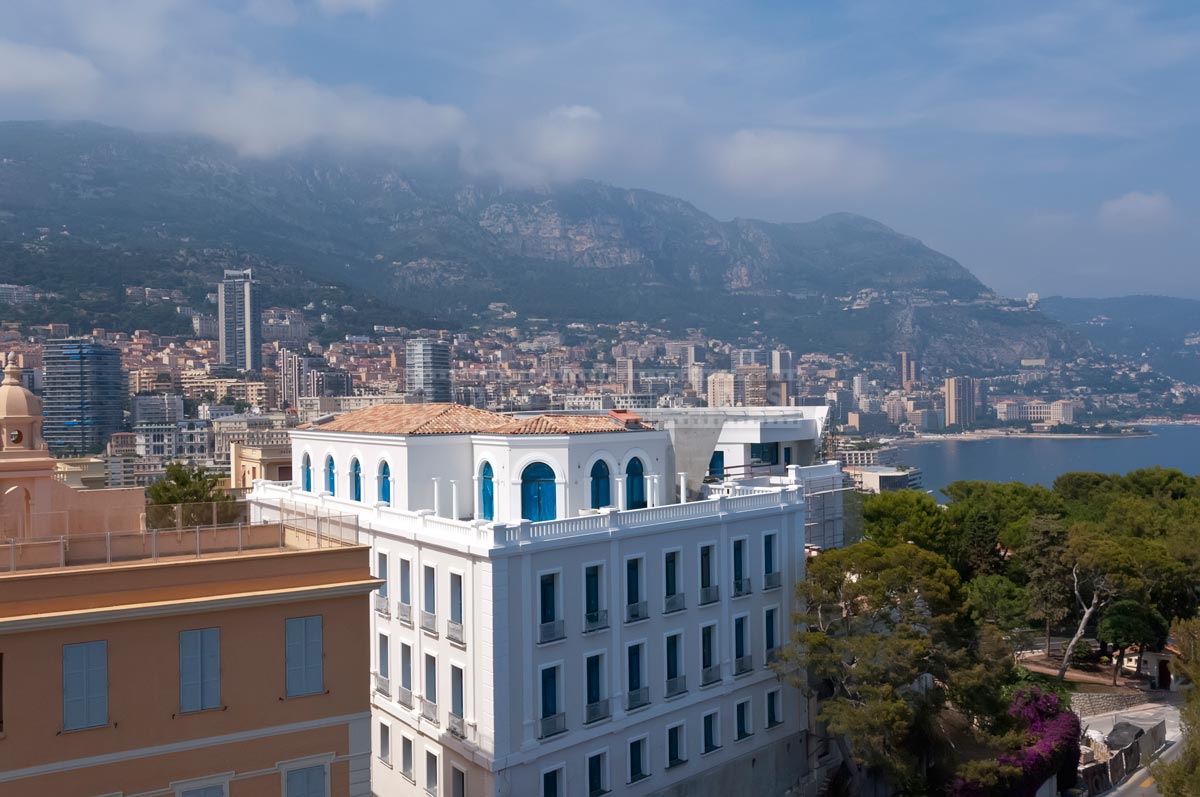 Monaco is a small country and the walk along the streets is very rewarding – beautiful streets, expensive cars and restaurants. Almost everywhere you can see the turquoise Mediterranean sea with cruise ships and large private yachts passing by.
Monaco Oceanographic museum is located in a building that is palace-like with a large grand entrance and beautiful staircase inside. Exhibitions include historic artifacts, marine life aquarium and modern art displays. Rooftop is really special with unobstructed views of the Mediterranean sea, Monte Carlo center and surrounding mountains. There is a very nice rooftop cafe where you can have ice-cream, coffee or other snack and enjoy the views and usually sunny weather.