Eze is a small village in the French Riviera that has the status of the museum village and is a great day trip destination. Museum village Eze is famous for its Fragonard perfume museum and factory, which is similar to the museum in Grasse and of course well preserved medieval old town. The old town is free to visit except for the very top where you have to pay to enter the botanical garden and see the most inspiring views. Eze is also part of the Route of Perched villages (villages-perches) the term used by tourist information in Nice, Cote d'Azur to group historic, traditional, and most beautiful French villages located on hilltops in French Riviera.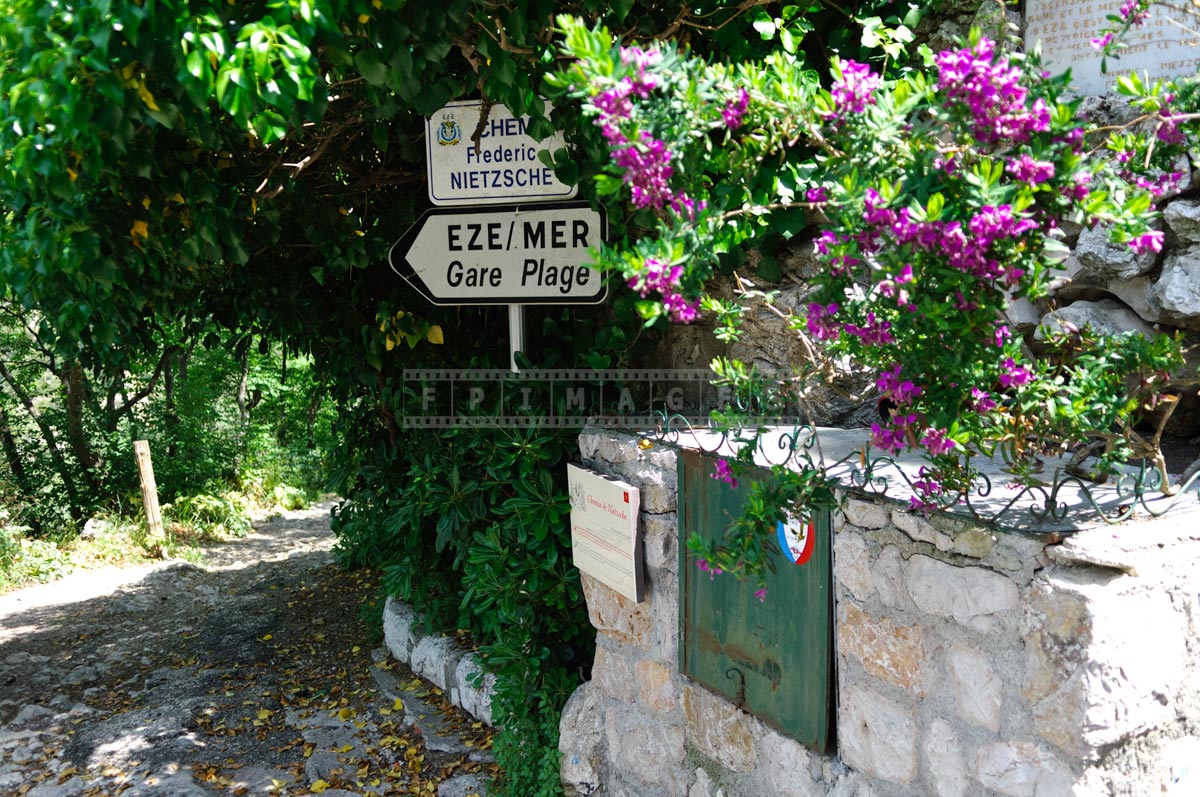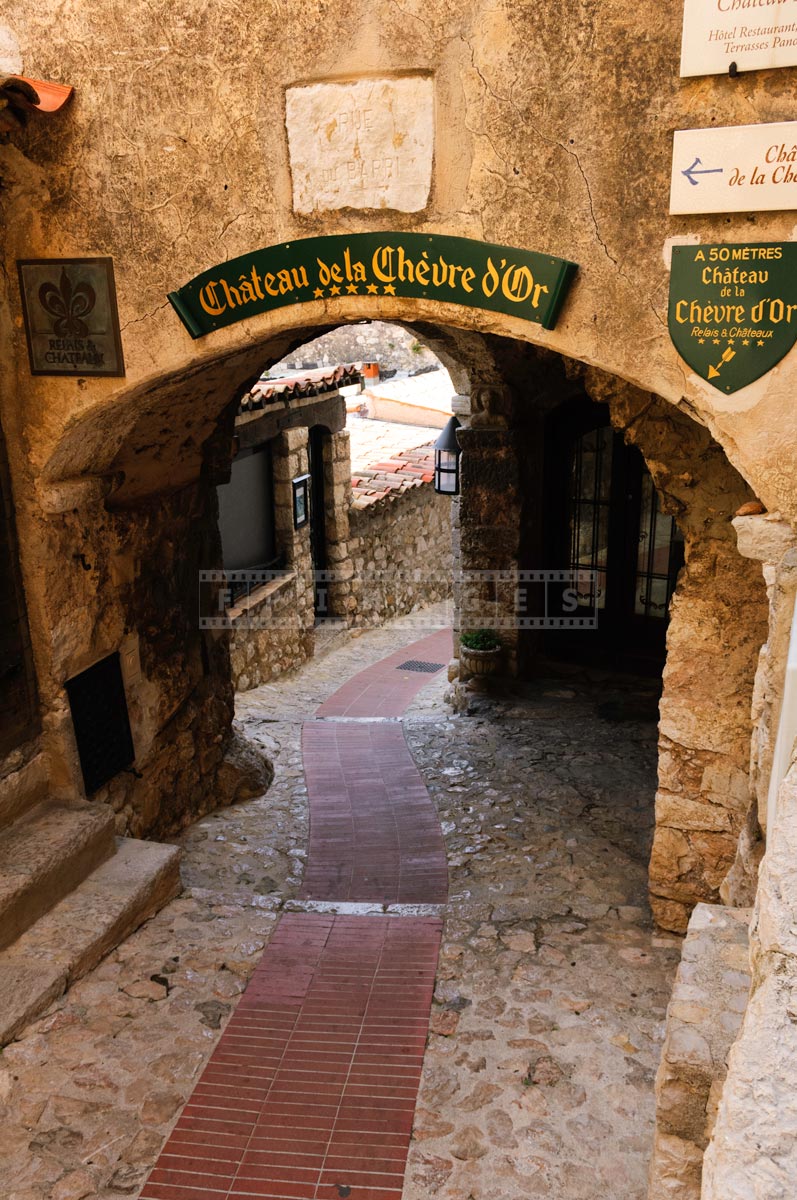 It is easy to reach by bus or by car from nearby Nice. The bus has several advantages – you do not have to drive along a winding road, no need to find and pay for parking, you can enjoy amazing views and after you are done exploring the village you can take a hike down to sea level. This hike is named after German philosopher Frederic Nietzsche who used to take it in the past. This road also has a sign pointing to the Eze/Mer – seaside part of Eze Village. This hike offers breathtaking views of the Mediterranean sea, fresh air, and an almost complete absence of tourists. Once you reach the main road by sea you can either take a bus or train back to Nice.
There are two 5-star hotels in this location: one is Chateau Eza – the reception and entrance are just before you enter the old town. The other one is called Chevre d'Or (Golden Goat) and you can find it while walking along with the rue Principal, there will be plenty of signs. Both places offer unforgettable experiences, amazing vistas, and superb restaurants.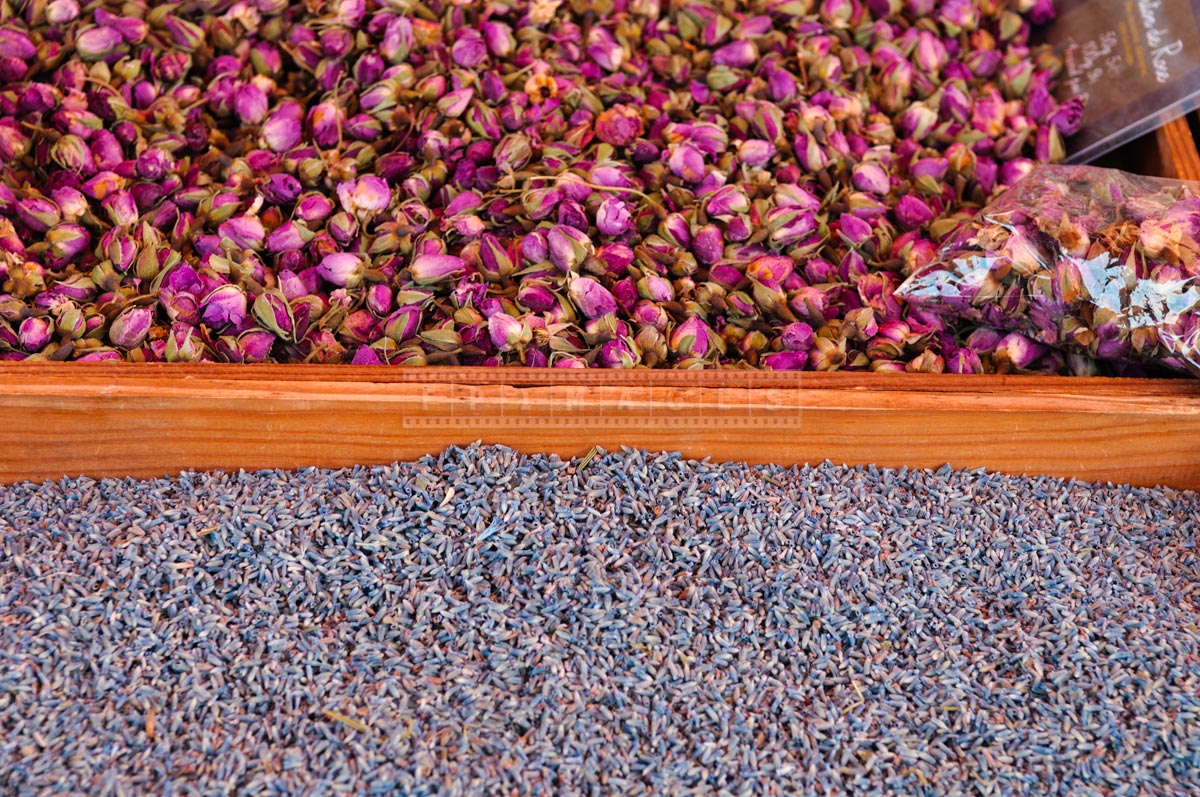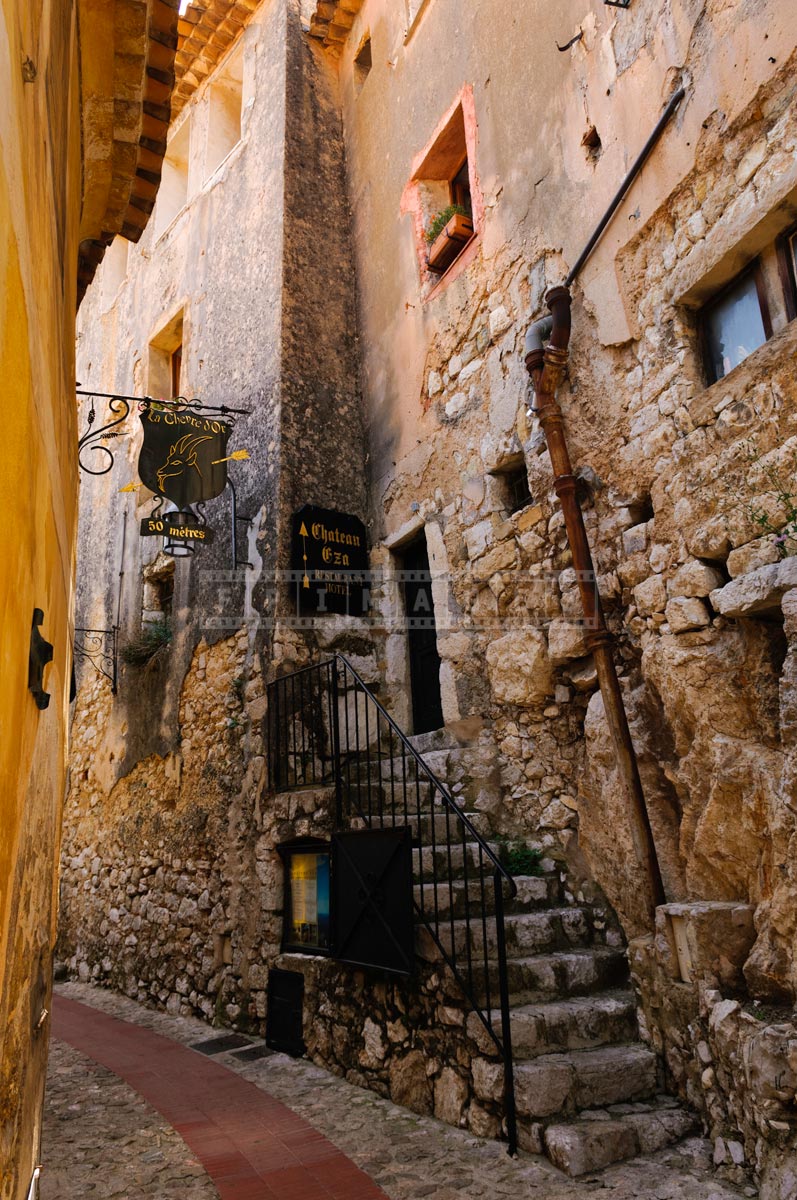 Eze streets are pretty, narrow, and quiet, they turn and twist, leading you to explore this village. There are many artists and galleries where you can find just a perfect memory. Small shops sell typical Provence souvenirs like lavender, dried roses, olive oil, olive wood crafts, etc.
Once you reach the top of this walk you will have to pay to enter botanical gardens to enjoy the most spectacular part. Eze village is a must-visit destination in French Riviera. It is romantic and magic, its simple beauty will enchant and will make you want to come back.