The full name of this famous villa is Villa Ephrussi de Rothschild. It is a renowned landmark near Nice, Cote d'Azur, France. Built more than 100 years ago, this palace is a museum now.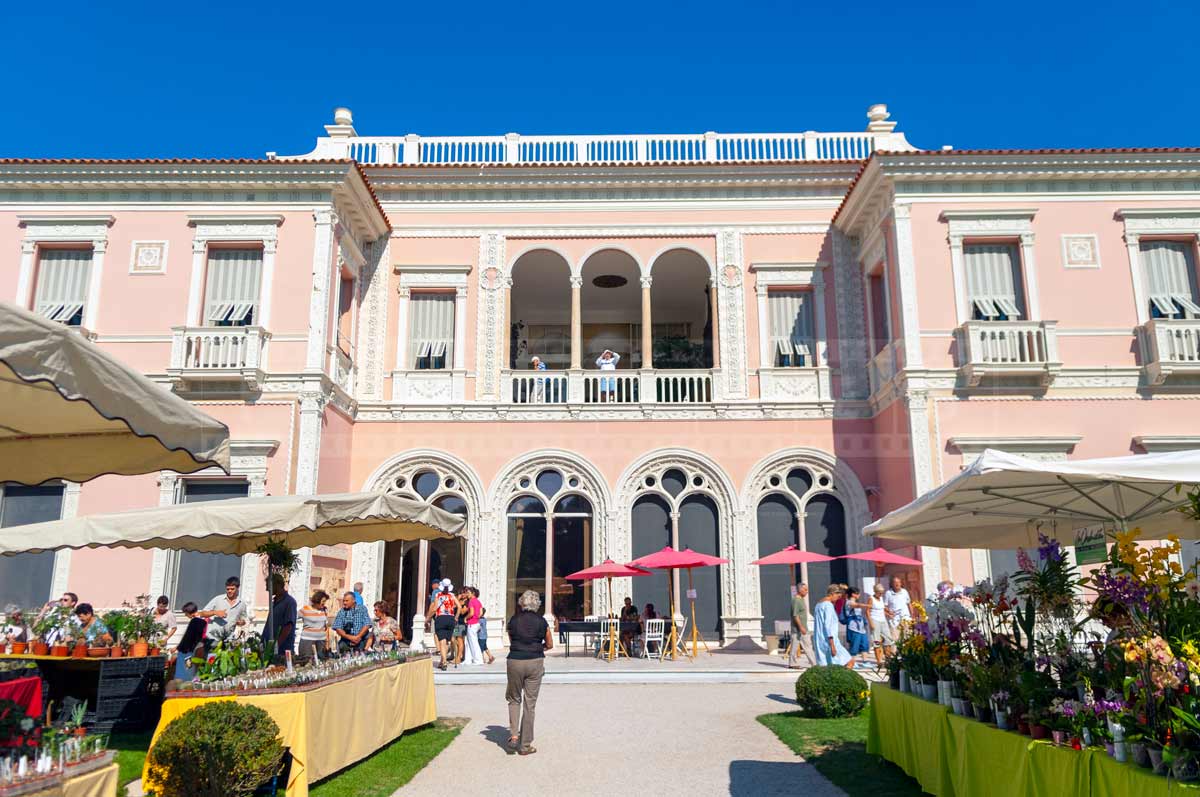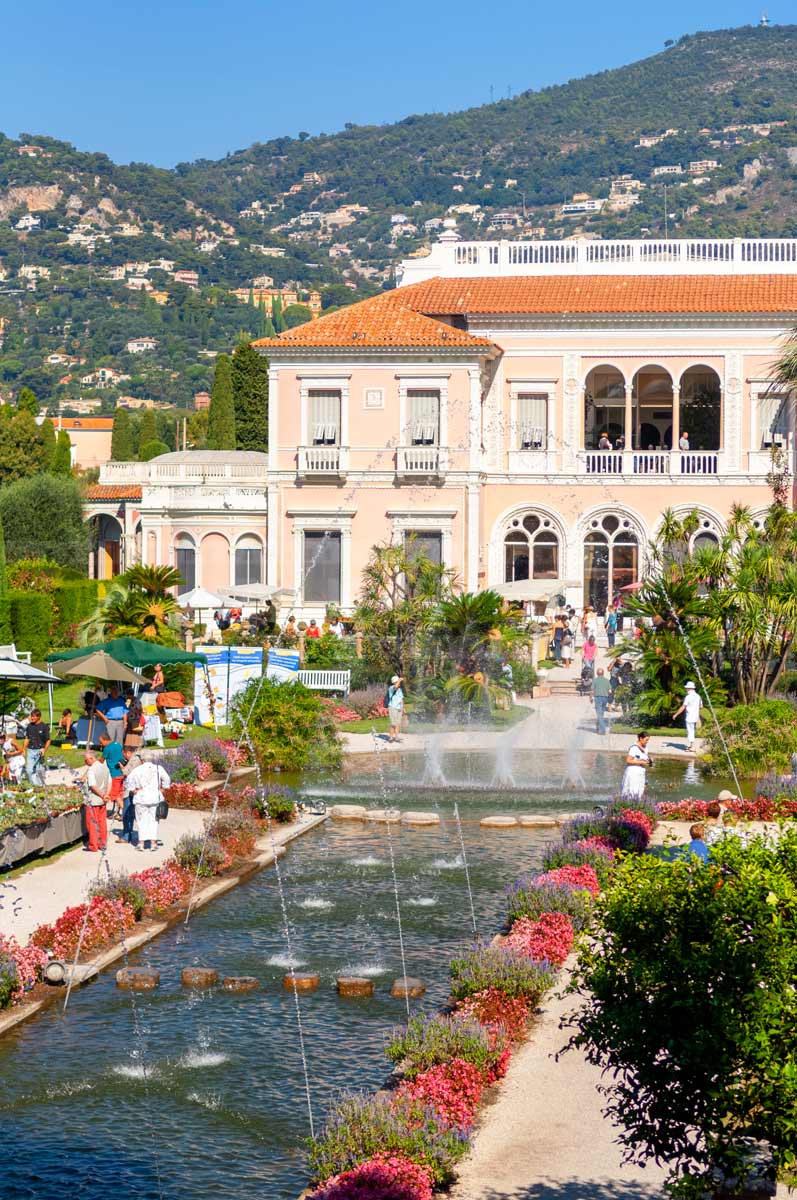 The mansion is located on the picturesque peninsula Saint-Jean-Cap-Ferrat. French Riviera has a very nice climate and attracted many famous and rich in the 20th century. There are a few other examples of gorgeous villas nearby – Villa Kerylos and Villa des Cedres.
The building itself is quite nice, designed in the Italian Tuscan palazzo style. The gardens are huge and include several distinct sections. This estate sits on top of the hill and overlooks the Mediterranean sea. The views are absolutely stunning and picture-perfect.