Scenic winter pictures in Edmundston, NB, Canada were taken in the center of the town around the scenic walk. Edmundston is a small city in northern New Brunswick and it has typical continental climate with very cold winter season and lots of snow. FPImages would like to share 20 scenic winter pictures taken on a sunny winter day in February. Edmundston scenic walk follows the trail around Madawaska river from the city center. Follow Canada street to Emmerson street and the trail starts next to the post office.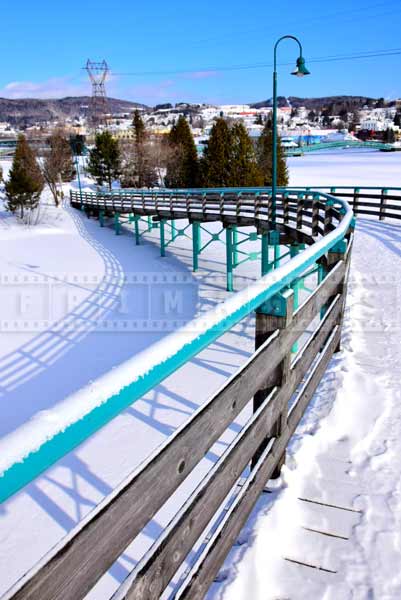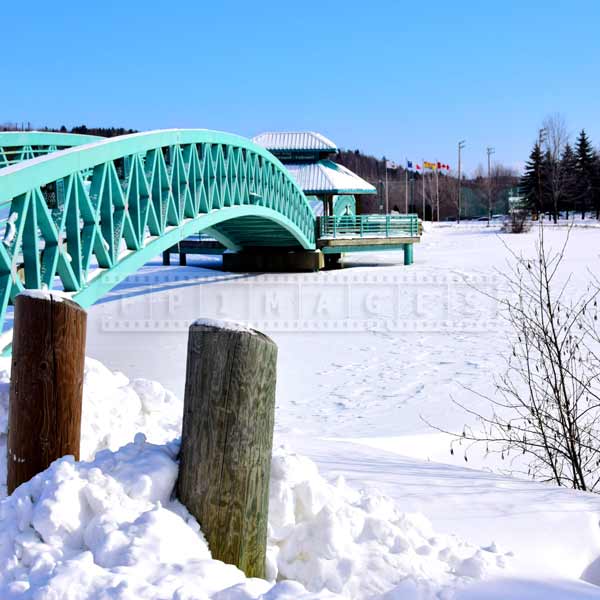 Scenic winter pictures opportunities are everywhere you look during this winter walk. Sure winter in Canada travel ideas may include more famous destinations like skiing in BC, skating on Rideau Canal in Ottawa or winter carnival in Quebec City. However, small places like Edmundston have their own charm in winter season. Besides this scenic winter walk Edmundston also offers downhill skiing at Mont Farlagne nearby. If you happen to be in the area or are passing by, consider including this beautiful location in your road trip ideas.
Scenic winter pictures require proper preparation especially in such cold winter season as northern New Brunswick. The daytime temperatures stay around -15 to -20C and if you add windchill factor being outside is a challenge. Before you plan a road trip research the location and plan what you want to see, when and what will be your route. Check the weather and make sure it is acceptable. It is important to have gloves with a good grip that would allow you to take photos without taking them off. Some of the bulky winter gloves are just too thick to feel shutter button or to change settings.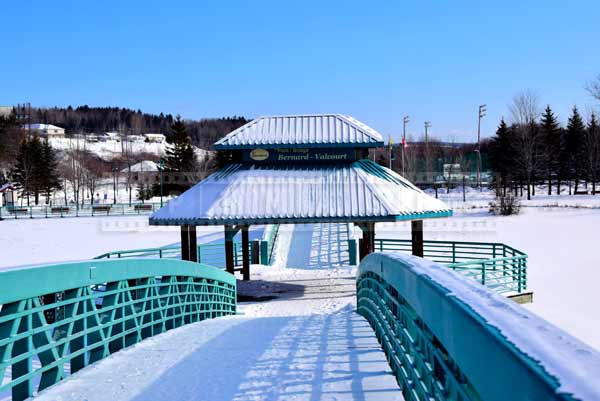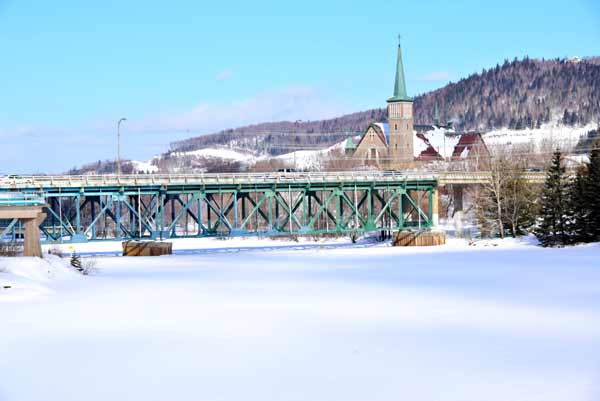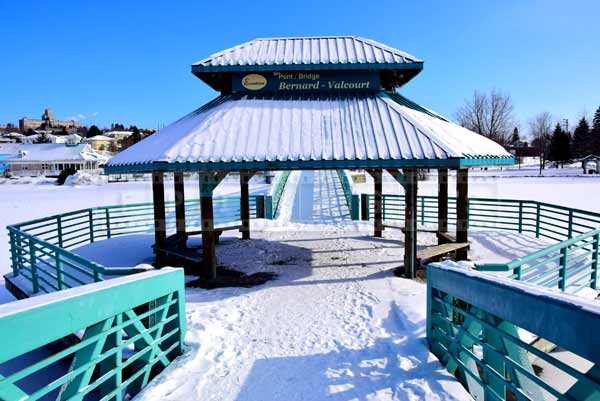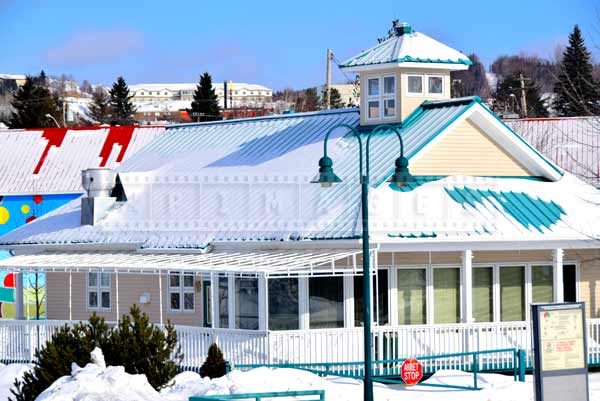 1. Charge your camera and phone batteries, cold weather reduces the life of the battery charge.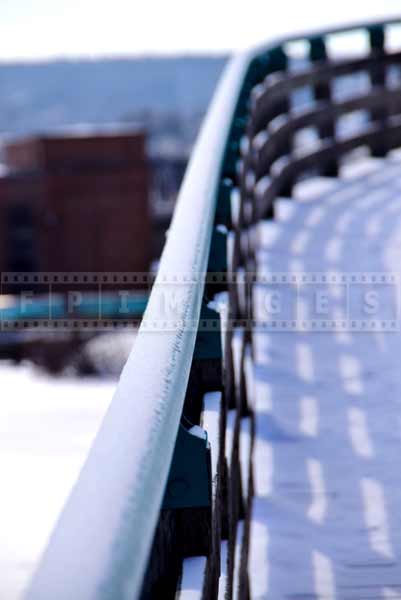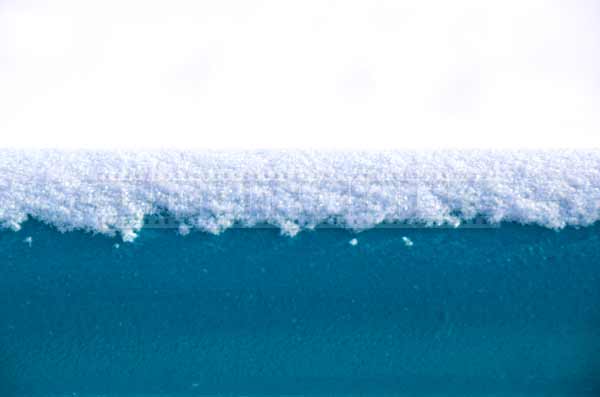 2. Check the lens often that it is free from snow, debris or condensation, use lens hood.
3. Avoid breathing on the viewfinder or the lens or entering warm spaces.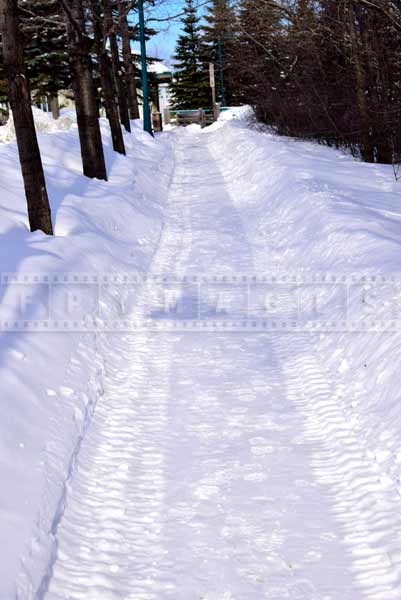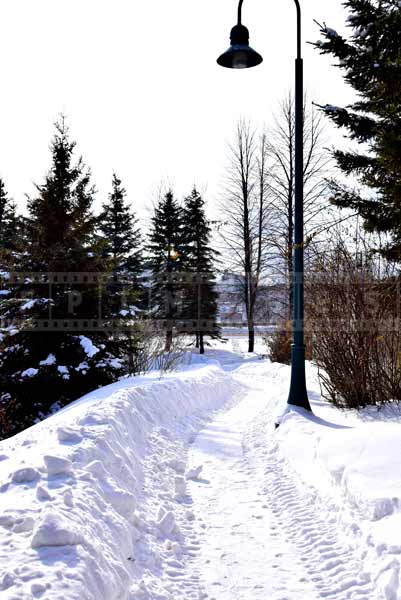 4. Carry camera protective bag in case of snow.
5. If overcast reduce amount of skies in the composition.