If you drove to Bristol via Bath and have some time to spare you can plan a day trip driving to the shores of river Severn (Bristol Channel) and then going back inland to Cheddar and then on to Wells.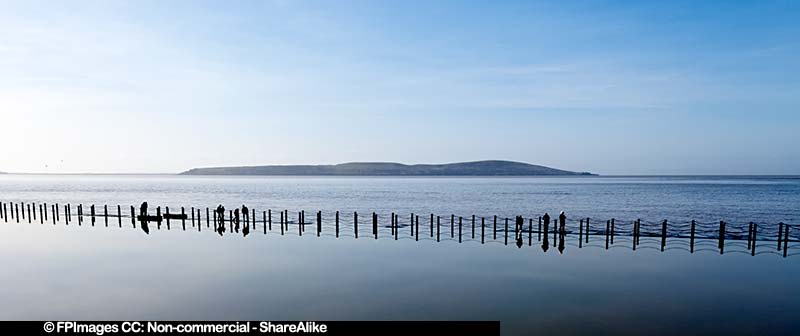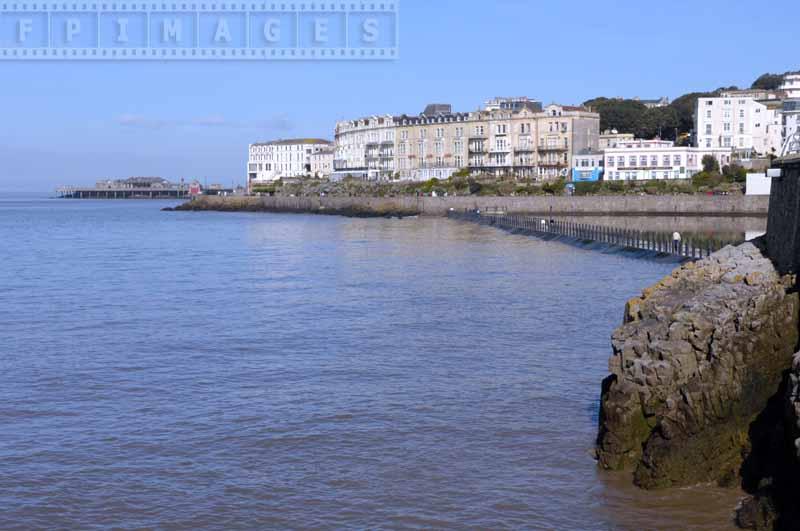 Weston-Super-Mare is a small seaside town that went through some tough economic times in the last century and experienced a substantial decline in tourism. It is now coming back as a destination and can provide lots of things to do including an aquarium, helicopter museum, and a nice beach. Taking a stroll along its shore visitors will see signs of old glory – art deco buildings, piers, and boats. Marine lake is a part of the sea separated by the dam. It is possible to walk during low tide from Knightstone place to the shore.
After exploring Weston-Super-Mare you can take road A371 leading inland. The further you go the more scenic road becomes and when you reach the Cheddar landscape completely changes. Passing through the center of town you have to make a left to B3135 and head to Cheddar Gorge.  They still make cheddar cheese here and visitors can taste it in numerous stores. There are hotels and restaurants and a nice rest area around the lake with the waterfall.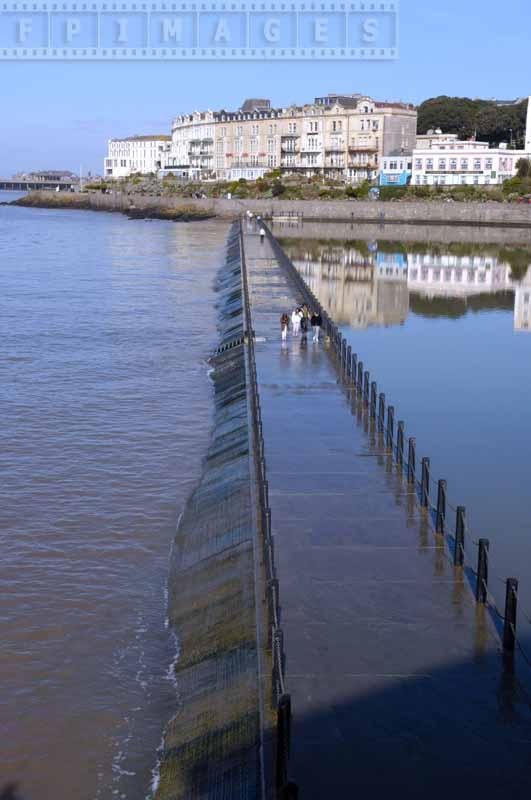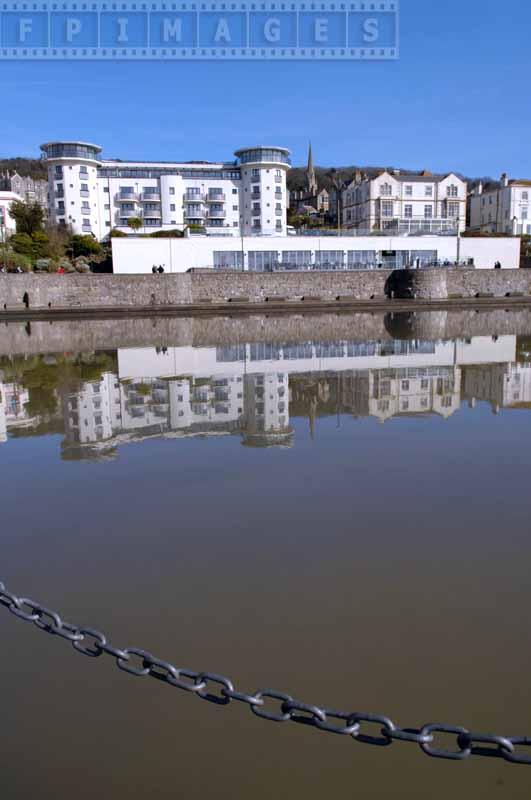 The next stop on this day trip is Wells with its cathedral and Bishop's Palace. Wells Cathedral has a good informative site: www.wellscathedral.org.uk where you can find a lot of historical facts. The grounds are well maintained and one can easily spend a couple of hours walking around, taking pictures, and enjoying the views. The cathedral and Bishop's palace create a truly medieval atmosphere.