Lifeguard towers of South Beach Miami may very well be the reason to visit the famous beach and take some great beach scenes pictures. Bring your camera and go for a walk, the location is great and will reward you with beautiful beach photos. It maybe ocean pictures or sunrise and sunset pics. Of course explore Miami beach itself by either walking, running, biking, swimming, or simply bathing in the sun. But do not forget to capture the most memorable beach scenes to take home with you. Lifeguard tower at South Beach Miami stands about 50 yards from oceanfront and is about 200-300 yards from the next one.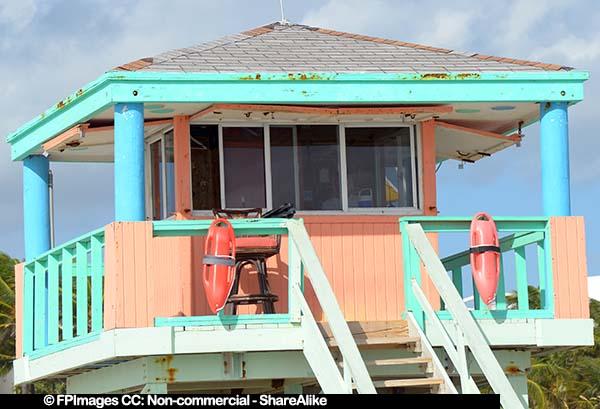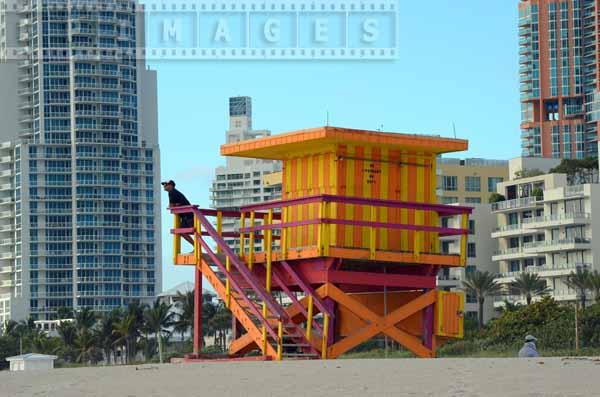 Lifeguards in Miami are busy year-round since the ocean is warm thanks to gulf stream current and there are always people in the ocean. There are almost always substantial winds and waves which make lifeguard observations a challenge. This weather is good for taking amazing ocean pictures, close images of waves, clouds pics. This is also good for water sports such as surfing, windsurfing, kite surfing, etc. Taking beach photos of people doing various activities in the ocean is a fun pastime and makes you want to do it as well.
The lifeguard at Miami beach needs good training and equipment to deal with difficult conditions. The lifeguard tower is an important component of beach safety and has to provide good observation of the beach and oceanfront. When you see lifeguards equipped with binoculars and all other life-saving gear that really gives you peace of mind because as mentioned before there are lots of people on the beach and in the water and crashing waves make it difficult to spot if somebody needs help.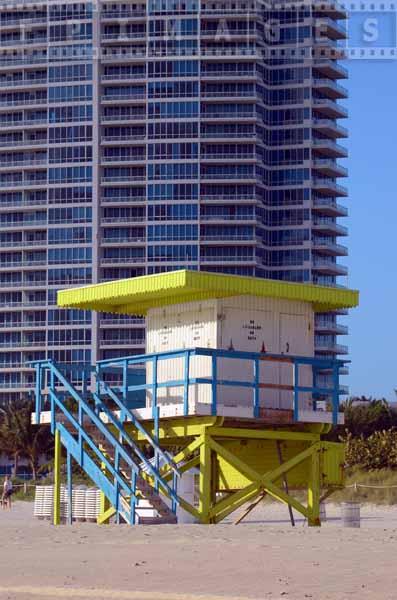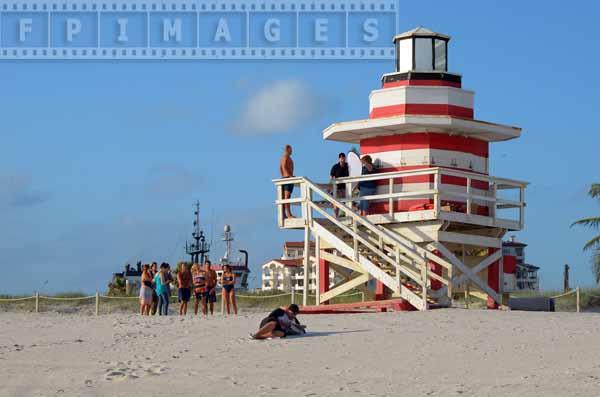 Lifeguard towers are also great for taking beach pictures and fun to look at. Lifeguard tower of South Beach Miami gets one closer to the art deco culture of Miami Beach. Each lifeguard hut has a unique design and color scheme. Some of the lifeguard huts have funky geometric shapes and bright colors – signature marks of art deco design. Art Deco colors are usually pastel typical for South Beach Miami – green, blue, pink, and yellow. There is one lifeguard tower designed with Stars and Stripes colors, one in yellow and orange, the other in turquoise and peach.  The last lifeguard tower near South Pointe park is shaped like a lighthouse and painted red and white – classic lighthouse scheme.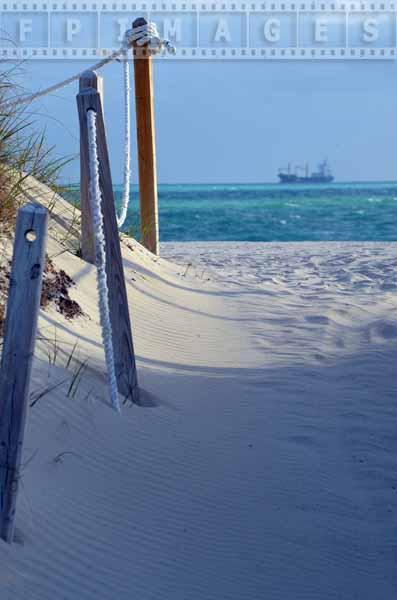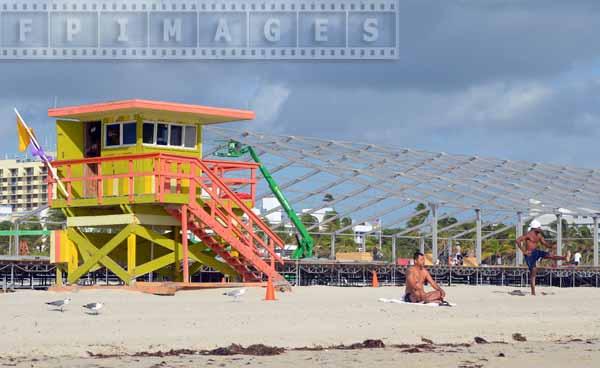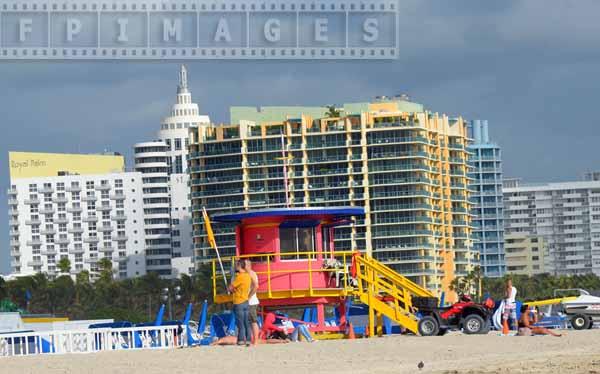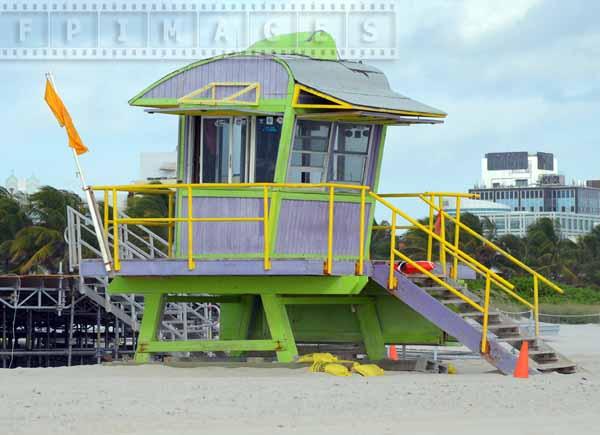 Lifeguard towers photo gallery