Walt Disney Concert Hall in Los Angeles is an excellent example of contemporary architecture by Frank Gehry. Situated in downtown at Grand Avenue this building is a true architectural marvel that is just asking to be photographed. The amazing modern California cityscape is perfect in any weather, at any time of day. This famous landmark t is easy to walk around, and get great pictures of buildings.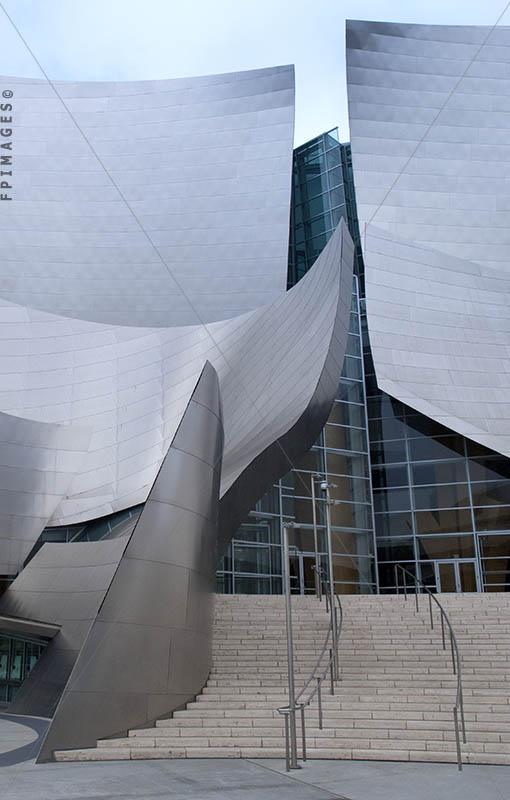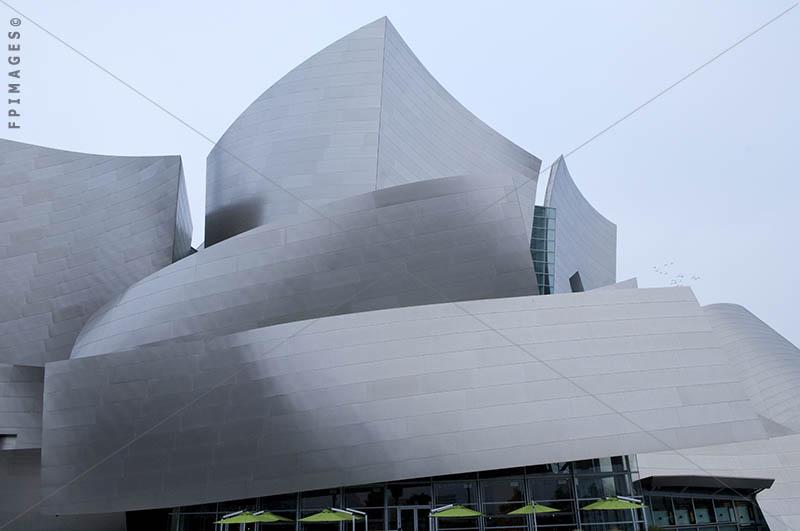 Other LA attractions are nearby as well: Museum of Contemporary Art, Historic District, Pershing Square, Los Angeles City Hall, Bunker Hill with its railway car – Angels Flight. The architectural photos in this post were taken in the morning in mid-August, but instead of clear morning skies there was fairly dense fog rolling over downtown LA – so called marine layer. When this natural weather event happens it brings nice cool air from the ocean to the city streets.
This soft grey morning sky blended nicely with the modern California cityscape of steel and glass structure of the Walt Disney Concert Hall. Empty morning streets and cafe draw the attention to the architectural design itself. City birds perched up on top of the big steel tower are a nice decoration and are like spectators patiently waiting for the next great musical show. To the right of the public entrance there is a sign acknowledging generosity of Walt Disney widow that donated a substantial gift to start this architectural masterpiece.