The Rose Parade began in the 1890s to promote the warm winters of the west coast. The parade preceded various sporting events in order to attract attention and spectators. The first American football game was played in 1902 and the proper football stadium was commissioned in 1920 and completed by 1923. The Parade and Tournament, known as the Rose Bowl take place on New Year's Day.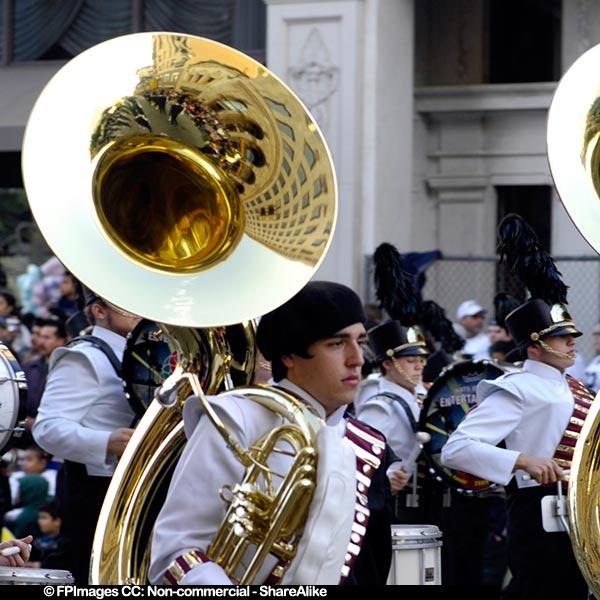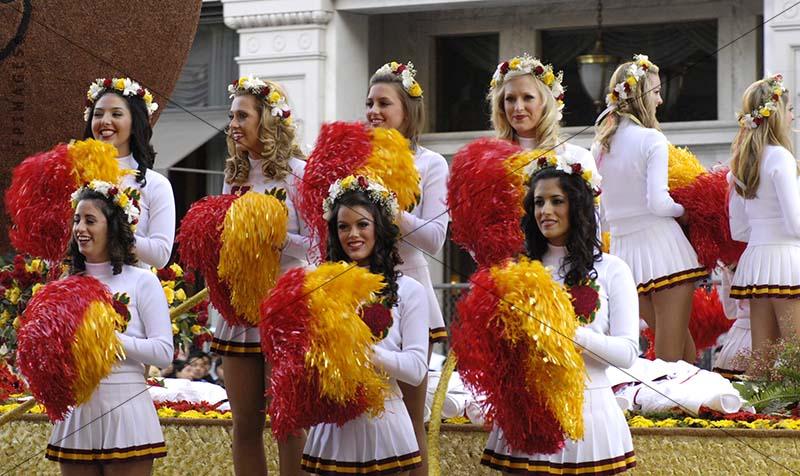 Rose Bowl is located in Pasadena, California and the Parade starts near the headquarters – former Wrigley Mansion at Orange Grove street and follows Colorado street. The parade is very popular and is broadcast across the nation. People come from all over to watch the parade. Die-hard fans camp overnight along the Colorado street to secure their front row spot. However, even though the crowds are huge there is always plenty of space for everybody and the best part is that this street location is absolutely free.
To have a better view of the marching band and colorful floats visitors also have an option to buy a ticket and have a premium seating area. There are also tickets to preview the floats before the show near the Rose Bowl. Some of the flower floats designs are repeated every year, some are new and attract more attention. It takes a lot of work by local volunteers and enthusiasts to create this special and unique parade.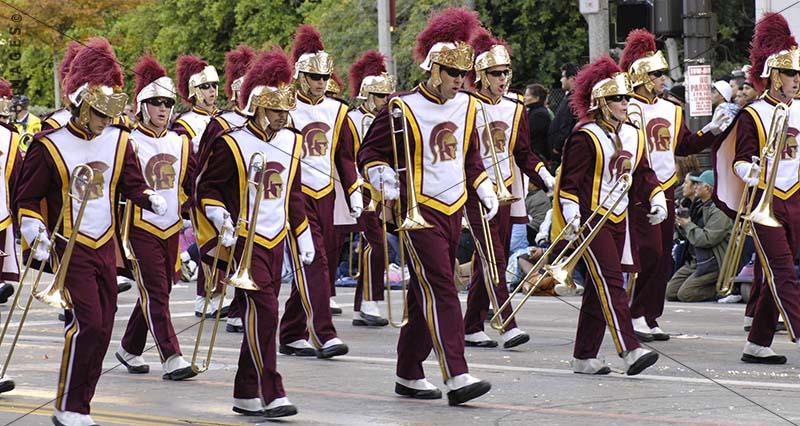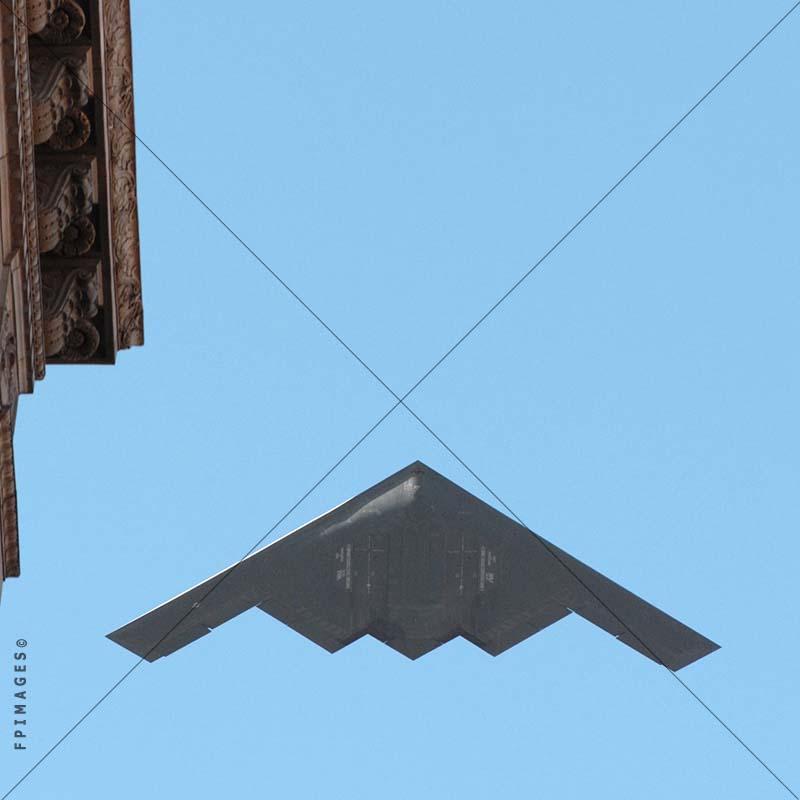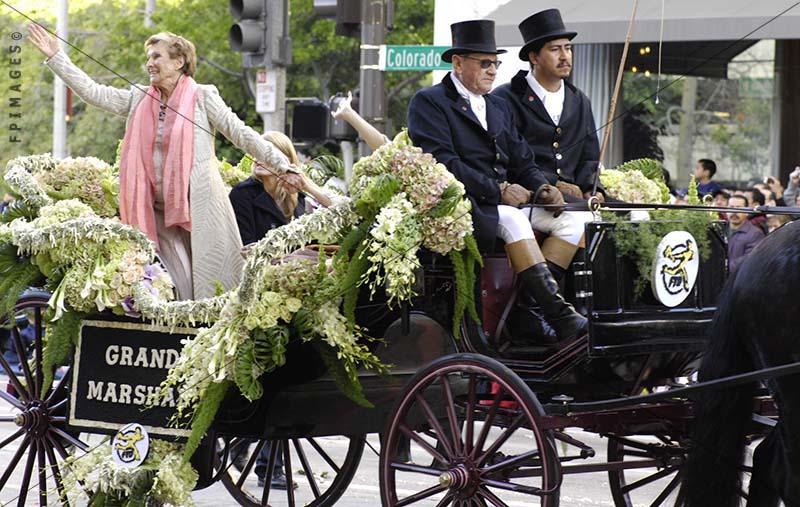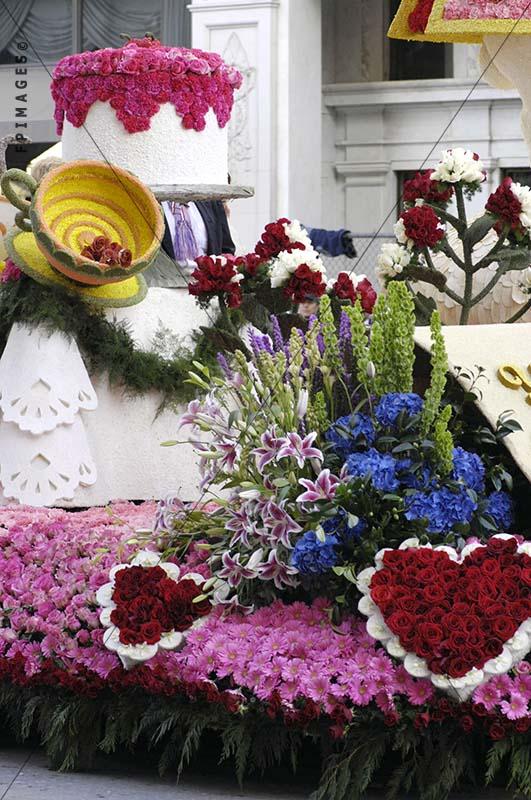 Rose Bowl Parade Photo Gallery