Notre-Dame Basilica of Montreal is a famous landmark in this great Canadian city. It was built in the 19-century and is a stunning example of Gothic architecture. This church is not as prominent as Saint Joseph's Oratory that dominates the Montreal skyline. However, Notre-Dame Basilica is easier to reach because it is located in downtown within walking distance to other Montreal attractions.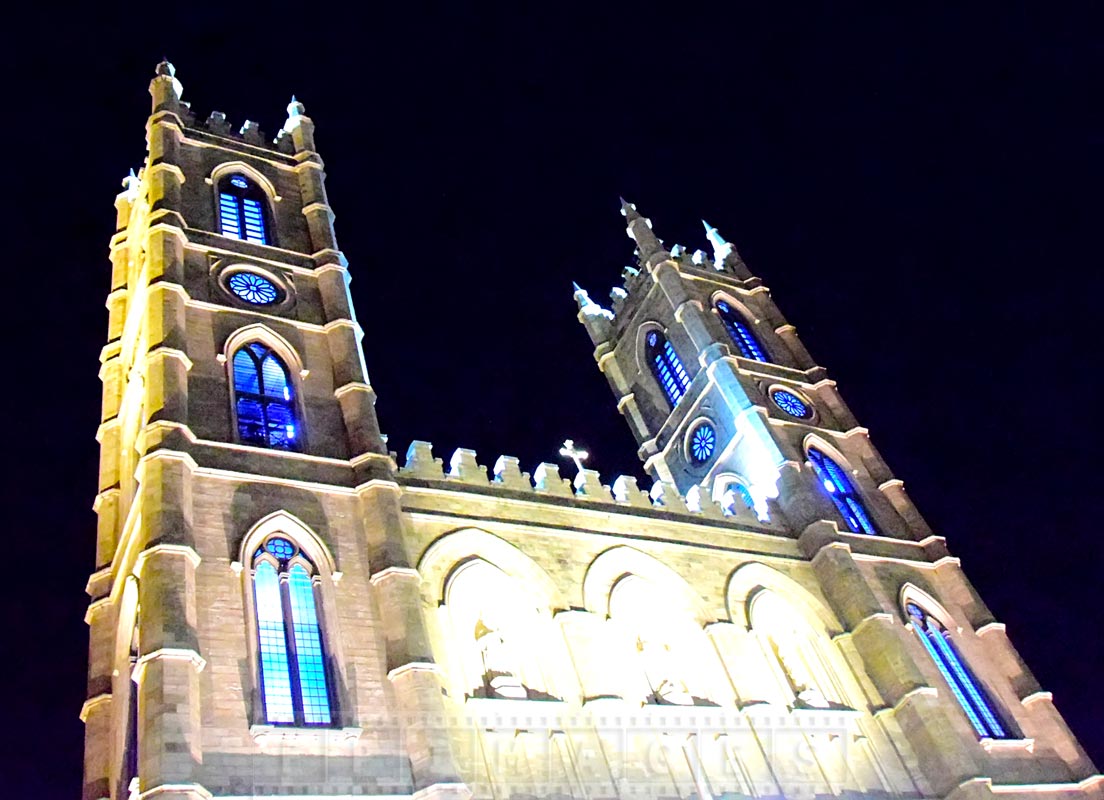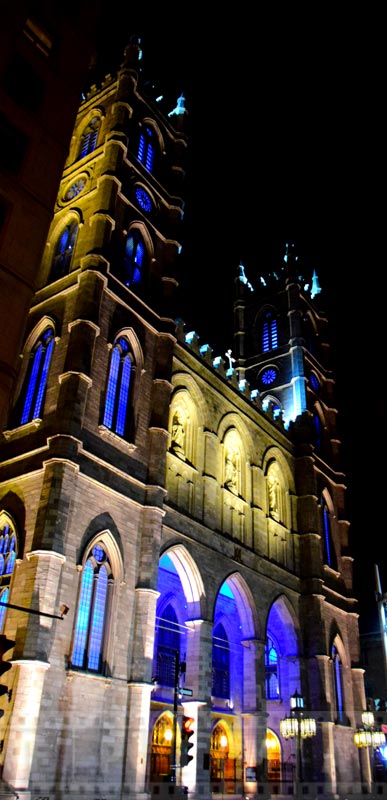 Notre-Dame Basilica stands near the Old Town – charming section of Montreal with cobbled streets and old buildings. The church is also near the waterfront train station, Bell Center, and Chinatown. The square in front of the Basilica was recently renovated and is very pleasant. If you visit Montreal during summer months go and see Basilica in the evening. The magnificent building is lit up with amazing blue colors making it very special. If you are looking for romantic things to do in Montreal, this is a place to visit and take a ride in one of many horse carriages.
The Notre-Dame church has very unique interiors where blue and golden colors are used extensively. There are many gorgeous details inside  – the altar, pulpit, the organ, and small chapels. Intricate wood carvings and ornaments, the stained glass windows are a true delight. Whether you are a believer or not it is well worth the visit. Notre-Dame Basilica hosts many cultural events such as musical concerts, organ performances, and choirs. You can find more information at the official Notre-Dame Basilica of Montreal page.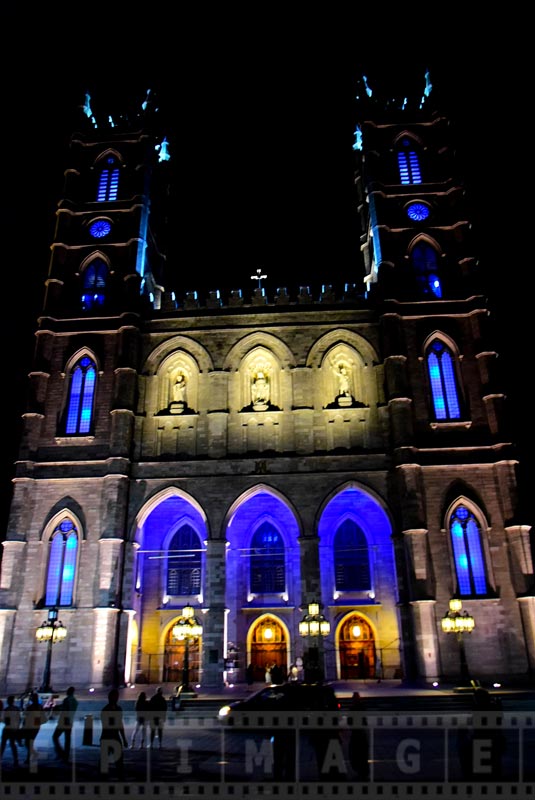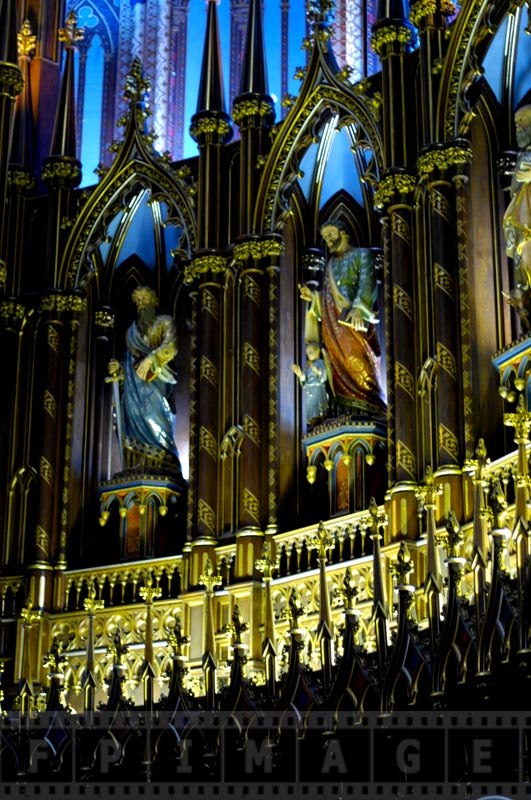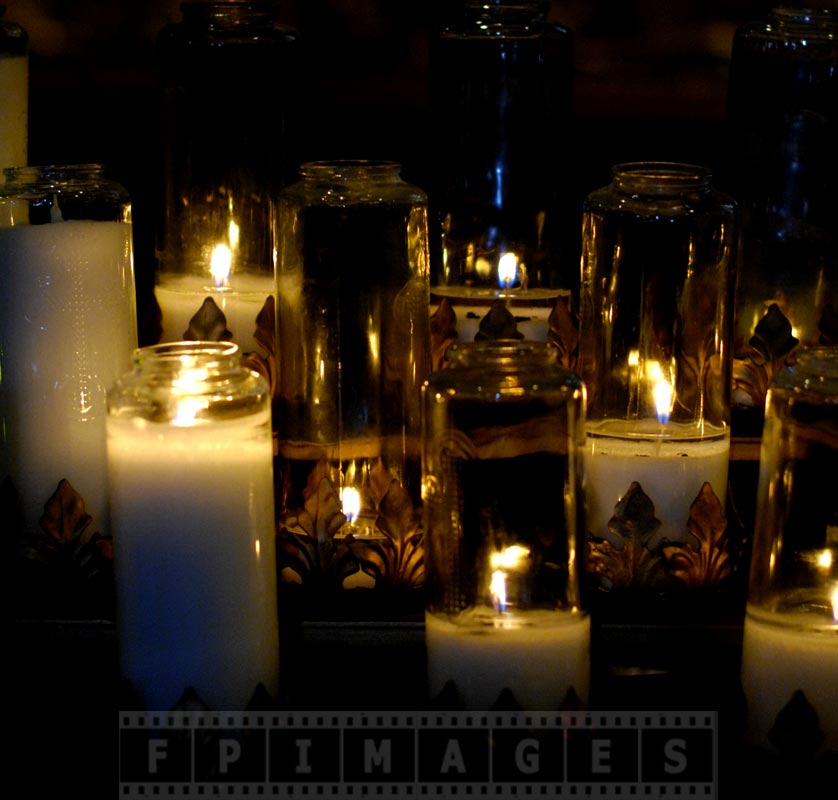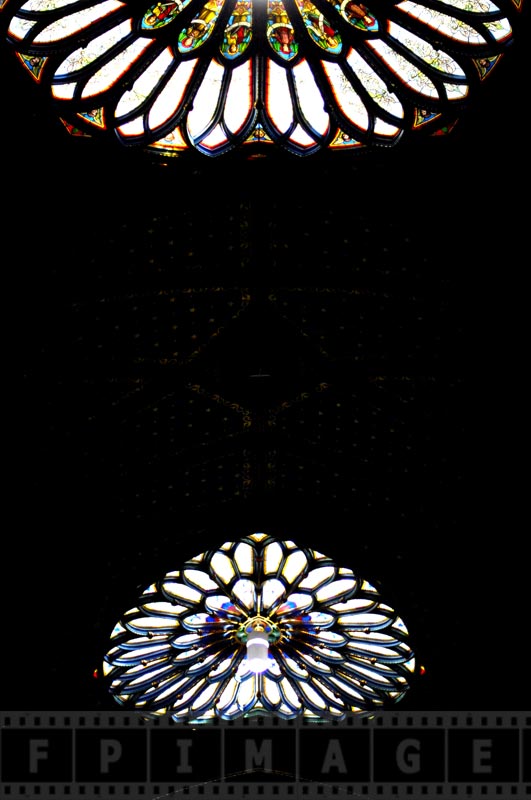 The Serenity of St George Utah Temple and Tabernacle, 20 church pictures