California missions are part of catholic church history and historic landmarks that preserve important California history and Spanish architecture. When you plan a trip to California, consider including a visit to California missions in your list of road trip ideas.  Not all Los Angeles attractions are busy and hectic, road trips to museums or historical places take you off the beaten path and are fun and relaxing. While planning a road trip to California missions remember that most of the time these museums are free attractions or charge only a small fee.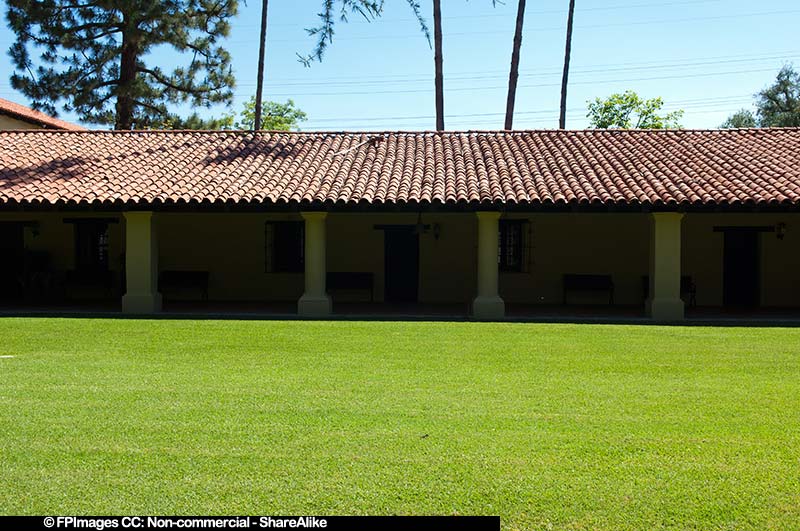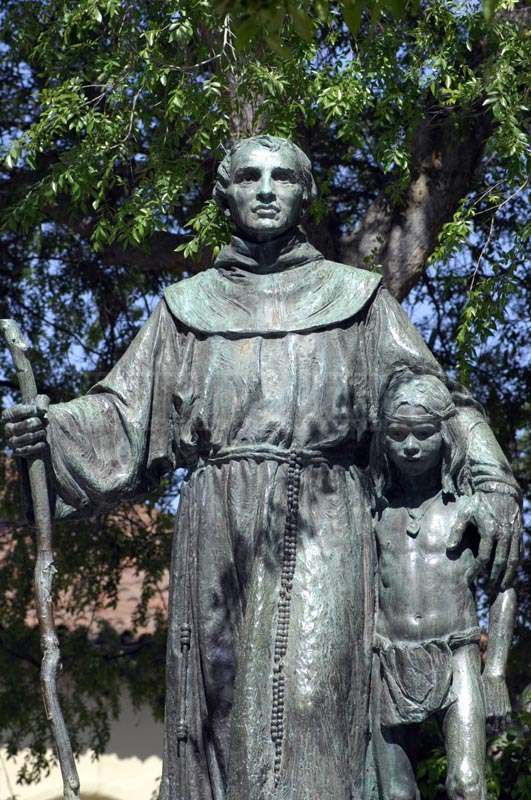 Set amidst the Mission Hills district of Los Angeles, Mission San Fernando Rey de España is a splendid historical landmark and Spanish architecture example in California. Being the 17th Spanish missions in California, this mission was established in the year 1797 near the historical place where gold was discovered – Alta California. Father Fermín Lasuén was the founder of this catholic church mission.
This  California mission was named after Saint Ferdinand and a nearby area known is also called San Fernando Valley. The purpose of the San Fernando Rey de Espana mission was to convert natives to become Christian and promote Christian values. That's why there is a historical monument there to Father Junipero Serra with an Indian boy. Father Junipero Serra was the predecessor of Fray Fermin  Francisco de Lasuen and established first catholic church California missions.  Today there is a chapel that belongs to the Archdiocese of Los Angeles.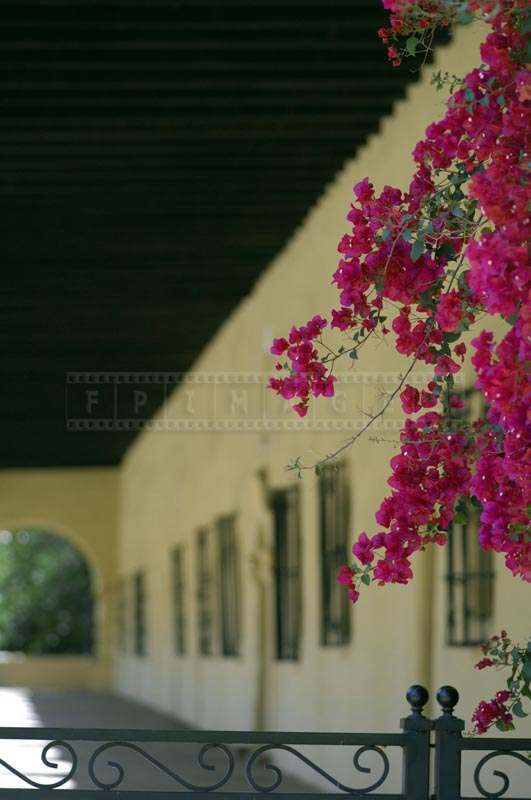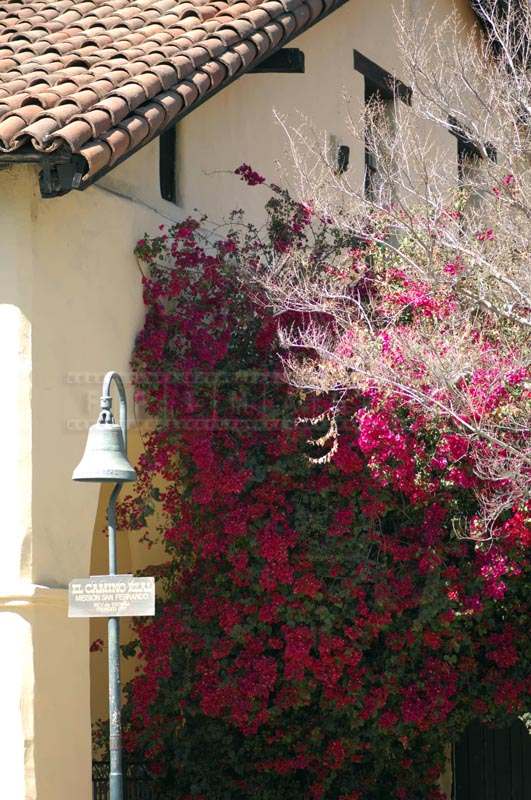 Premises of the mission are in fact a museum where people can learn about the early days of the Catholic settlers. The Mission San Fernando Rey de España was important in developing the first industries in this part of California. Working with iron, growing crops and animals, provided items necessary for survival and trade. One of the rooms has a list of mission foods that included whole grains, various meat, wild berries and fruits, plants. The climate of this area is similar to the Mediterranean and allowed the cultivation of olives and the production of strategic olive oil.
You can take a lot of church pictures while walking around. The grounds are beautiful and you can also practice architectural photography skills.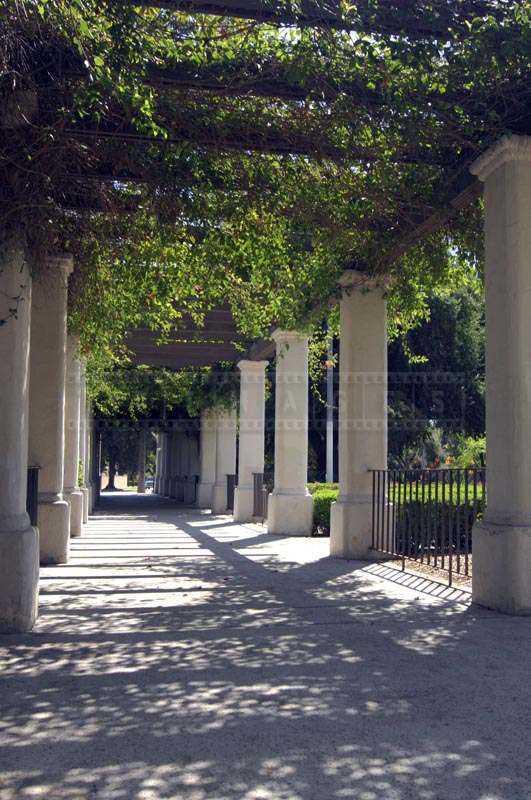 Photography tips for taking architecture pictures:
1. Use camera aperture to control the depth of field: wide open – shallow depth stopped down – for sharpness.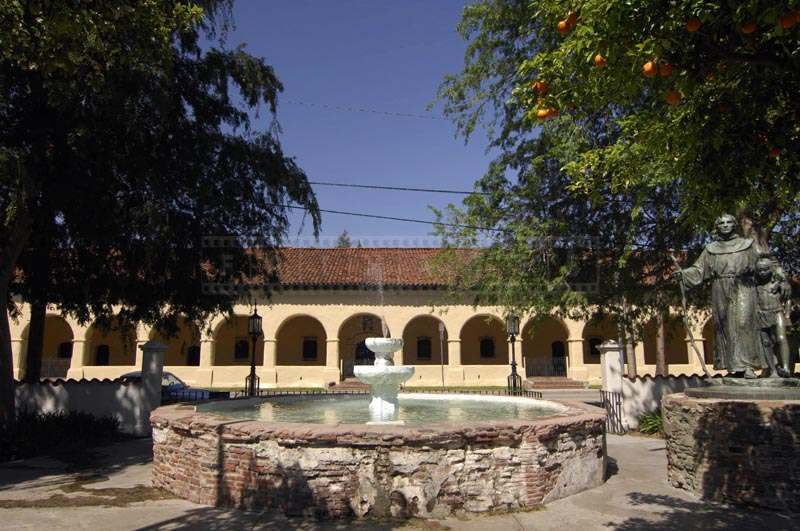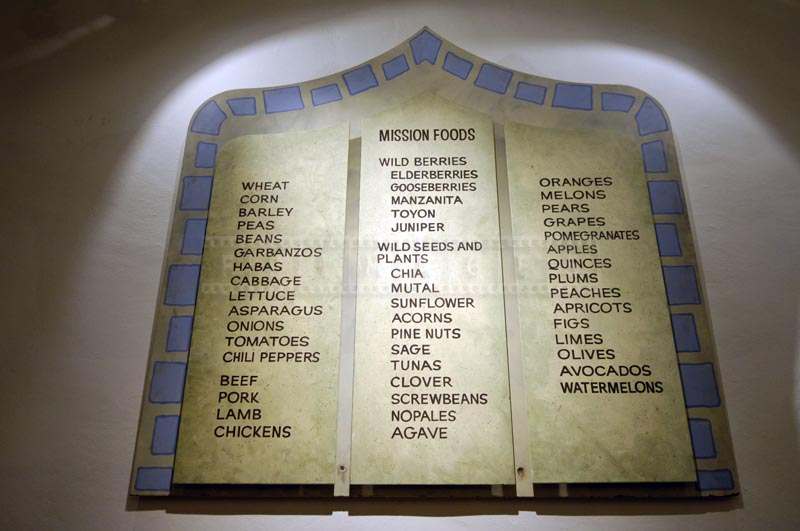 2. Use a wide-angle lens to fit large objects in the frame.
3. Pay attention to and capture interesting details.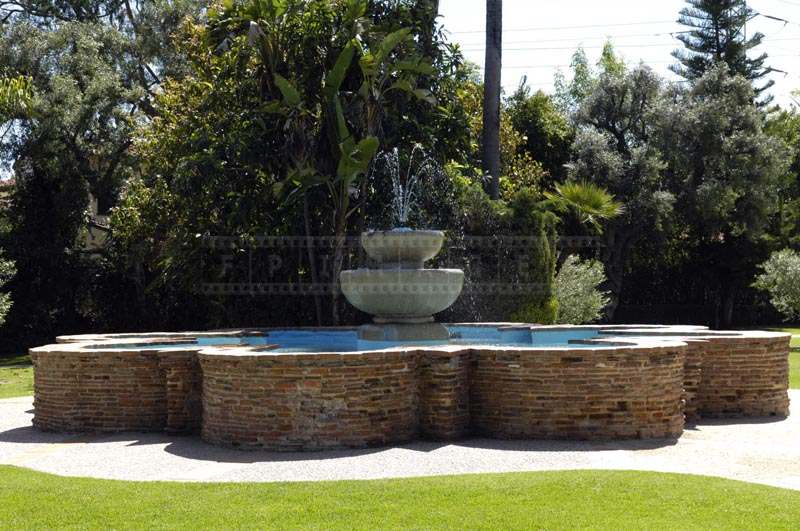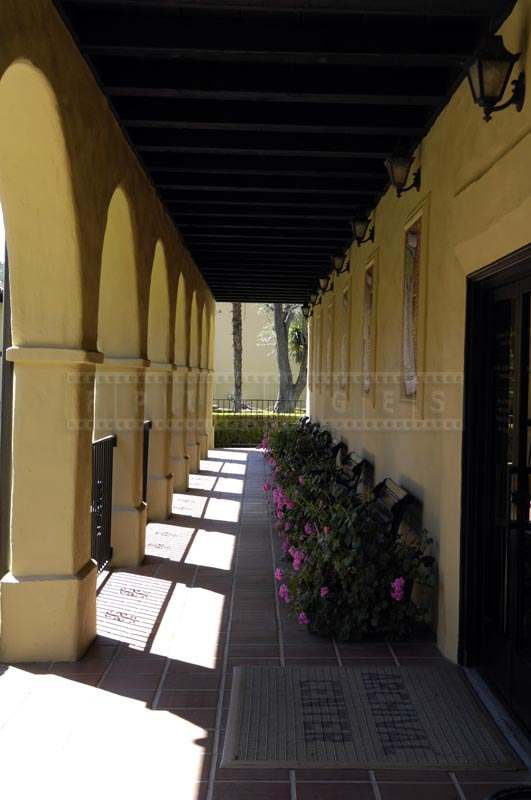 4. For perfect photos remember to check the lens for condensation or dust.
5. If possible shoot at special times of day like sunrise and sunset.