Pumpkin people festival is an amazing display of straw people with pumpkin heads that decorate the streets of Kentville before Halloween. This fall festival is free of charge and draws lots of visitors to the area. Town of Kentville has more information including a map of the pumpkin people displays. There are many other activities listed on their site so please explore and make a nice road trip out of it.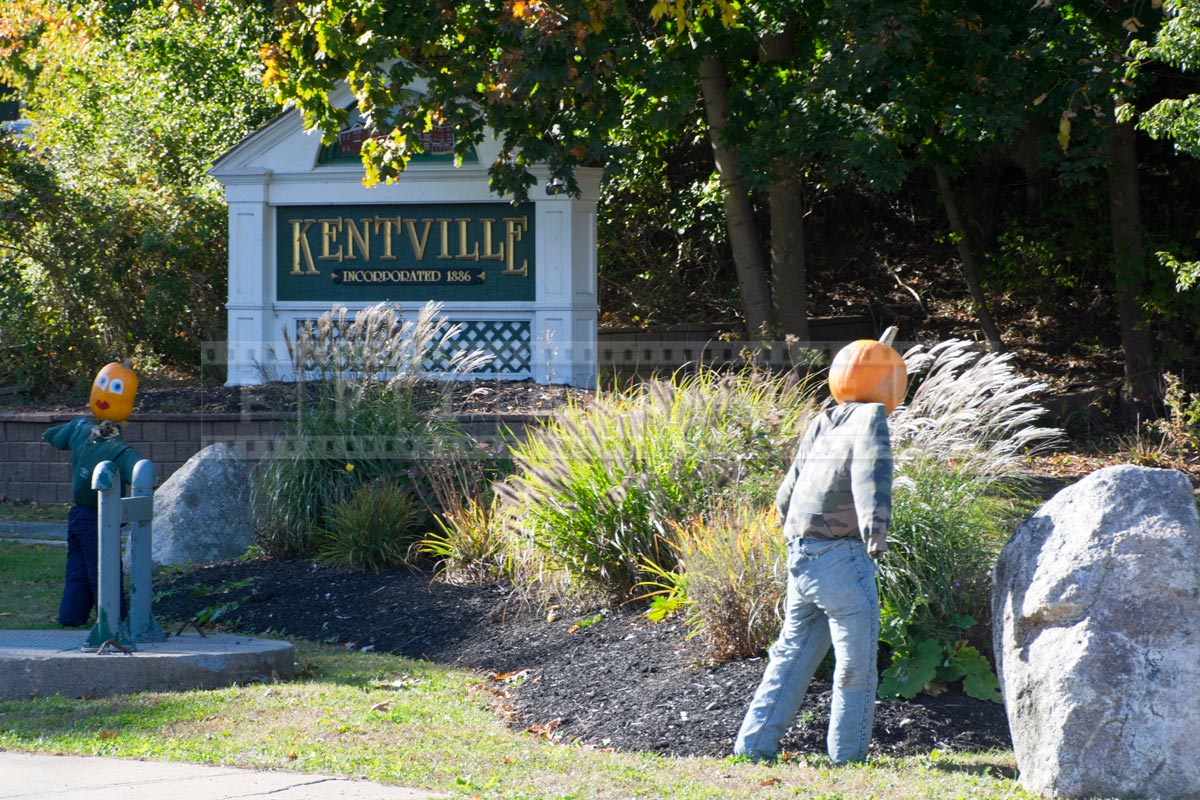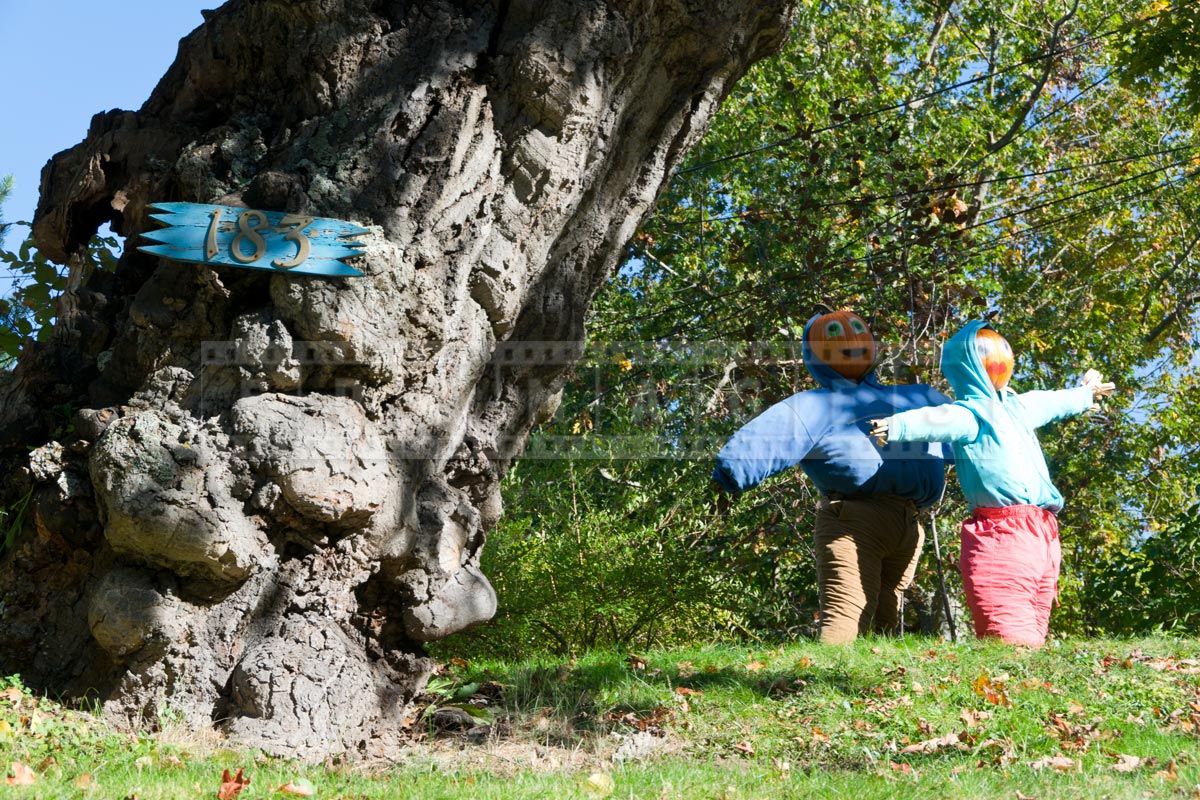 Pumpkin people fall festival may be combined with a trip to see the Windsor pumpkin parade and pumpkin regatta. Those two events are quite unique in Canada. Kentville, NS is about 30 minutes away from Windsor along highway 101 and only an hour from Halifax.
This is just a perfect distance for a road trip, nobody will be asking Are we there yet? Take exit 12 from harvest highway 101 to local route 1 and follow it to Kentville. It will become Main street at first and later will turn into Park street. Pumpkin people festival displays are along those streets. Google maps street view already shows pumpkin people in place and waiting for visitors.