Halifax Public Gardens are located right in downtown Halifax, largest city on Atlantic coast of Canada. This park provides haligonians with a nice green retreat within the city. It is a nice place to spend lunch break, have a picnic, read a book or simply relax on the bench. There is a gazebo with a red roof, signature landmark of the gardens. This structure is very popular for taking pictures by students or newly weds. It is also a bandstand and brass band plays here during the summer.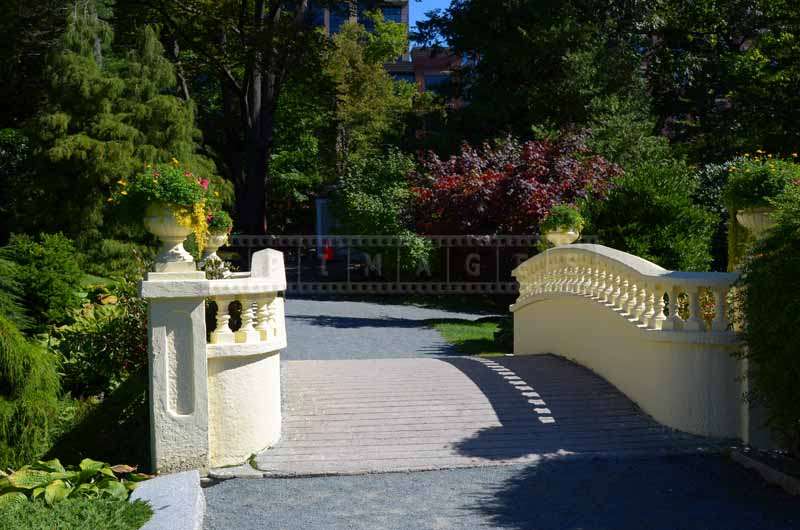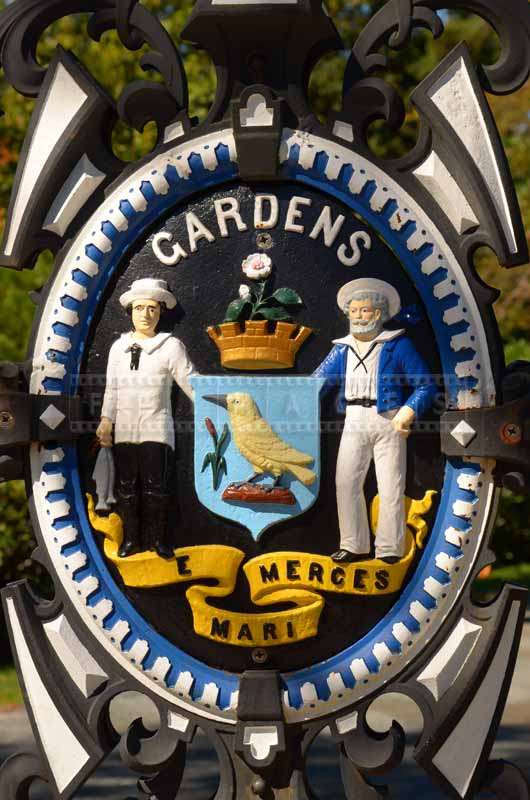 Halifax Public Gardens also serve as a place for natal day celebrations on the first Sunday of August. Mayor of Halifax provides tea and cookies for the public on that day. Public Gardens have a large pond where a model of the Titanic floats. The ducks and couple of swans occupy the lake and occasionally beg visitors for food. There is also a small stream and several bridges and fountains.
City of Halifax takes good care of the place and there is always something blooming. Often they have beautiful flower arrangements and competitions. Just outside by the fence on Spring Garden road side artists exhibit and sell their creations during the weekends. Centrally located Halifax Public Gardens are within walking distance to the Halifax Citadel, downtown shopping area and the waterfront.