The Wolf Creek golf course in Mesquite, Nevada is a great attraction and is relatively close to Las Vegas strip. If you like golf and would like to plan a trip in the area, it is only an hour and a bit drive North of Vegas along I-15. Scenic route follows the beautiful Virgin river and Virgin Mountains. The highway passes through narrow gorges and there you can spot eagles flying around dramatic cliffs. This road trip will present many photography ideas, many places to stop and capture the timeless desert landscape. These golf course pictures will remind later about this trip and will make a good candidate for desktop background.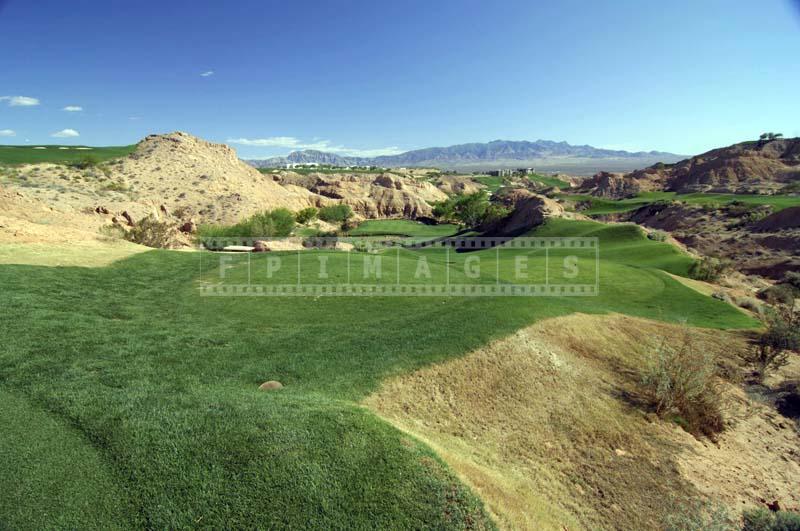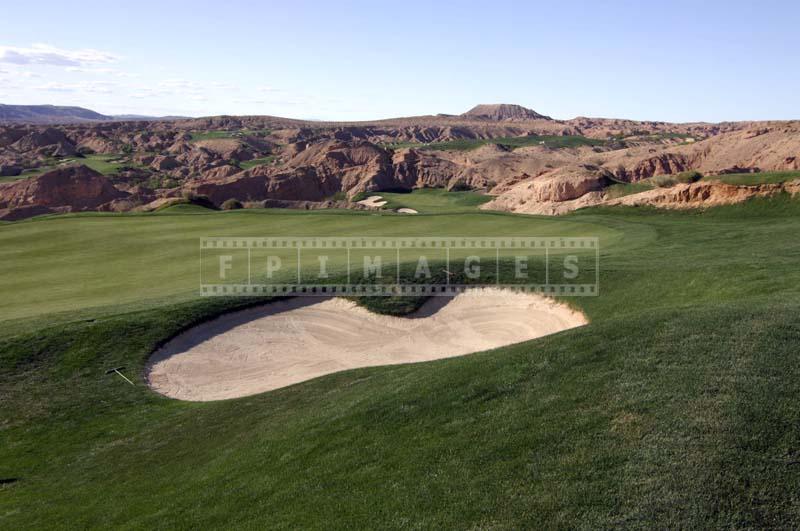 The Wolf Creek golf course in Mesquite Nevada promises a golfing experience that will be memorable and is worth considering for corporate golf tournament. Its proximity to Las Vegas makes it a favorite destination especially because Wolf Creek is one of the most difficult golf courses. What golfer would not want to play a challenging golf course? It is a scenic golfing location and one can take amazing golf course pictures, to be used as golf backgrounds or golf art. Wolf Creek is featured in video games and is rated as #37 among the top 100 public courses. This course is built on the desert mesa and the contrast between dry mesa land and lush green fairways creates dramatic scenic view golf course. Green fees can be up to $200 but by playing early or later in the day you can save substantially. Sunrise and sunset are special times for photography too and will make these golf course pictures stand out.
Wolf Creek golf course is also a great architectural and engineering project. The expansive fairways and greens require a lot of maintenance in the desert. Wolf Creek designers paid attention to sustainability and the golf course uses reclaimed water. It is a good idea to recycle wastewater and reduce the consumption of this precious resource.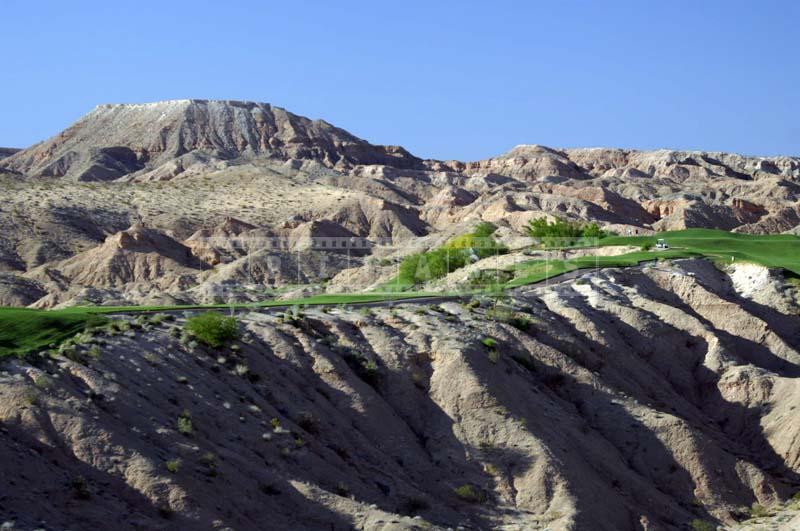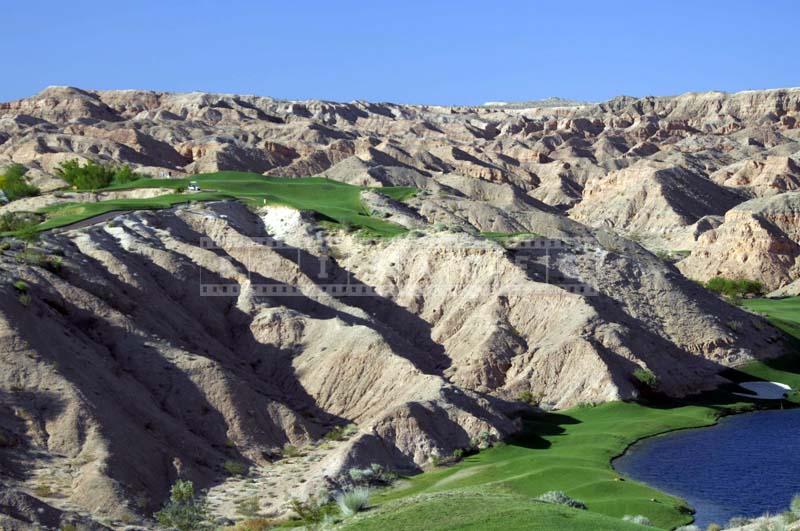 Wolf Creek golf course has incredible elevation changes (slope rating from 106 to 154), long carries, distinctive water hazards, and deep bunkers. The careful and strategic planning is required to play this course, it demands accuracy, management, and precise shot placements from the golfers. It can also be truly said that every hole on this course is a signature hole. Plan a trip to Wolf Creek golf course when in Mesquite or in Las Vegas. Mesquite has another beautiful golf course nearby – Falcon ridge, which is quite nice as well, but not as challenging and dramatic. There are also a couple of casinos and resorts in town. Other places of interest nearby are numerous state parks. If you are looking for things to do in Nevada Mesquite can be a good base to explore desert landscapes, go for a hike in the Virgin Mountains and take some great nature photographs. And if you a golfing enthusiast then trip to the Wolf Creek golf course will thrill you and encourage you to appreciate the sport of golf even more.