Long Beach California and crude oil production these two do not go together right? Actually, oil rigs were pumping Long Beach crude oil since the 1920-s. These oil rigs may take visitors by surprise when driving to the LAX along la Cienega boulevard or near posh Naples Island in Long Beach. To plan a trip to see oil rigs in Long Beach take Pacific Coast highway until 2-nd street. You will see a large industrial area full of oil rigs pumping crude.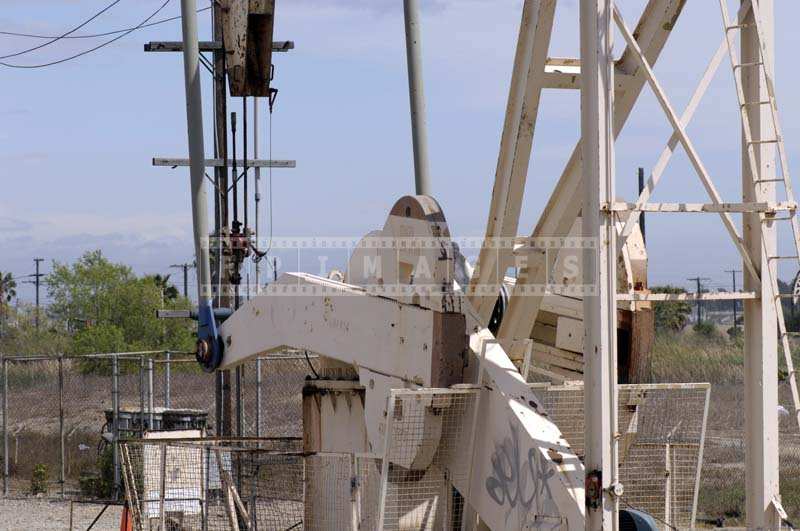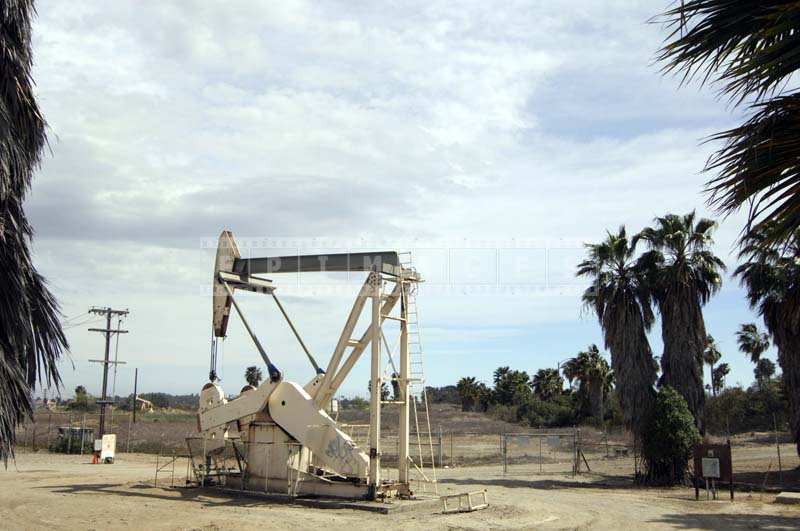 Crude oil is one of the resources that are limited and with high oil prices every drop of domestic oil is precious for the economy. The crude oil output of this field steadily declined over the years. However the Long Beach crude oil field was a major contributor to the oil industry. Petroleum is one of the world's leading sources of energy.
The crude oil is described as organic material that has been subjected to the effects of compression and heating since geological time. For that reason petroleum is classified as fossil fuel. Most of the oil is refined into diesel and gasoline and used in automobiles that emit CO2. CO2 of course is one of the major greenhouse gases contributing to climate change. Regardless crude oil remains a very important economic driver and with no alternative energy source oil production will continue for the foreseeable future.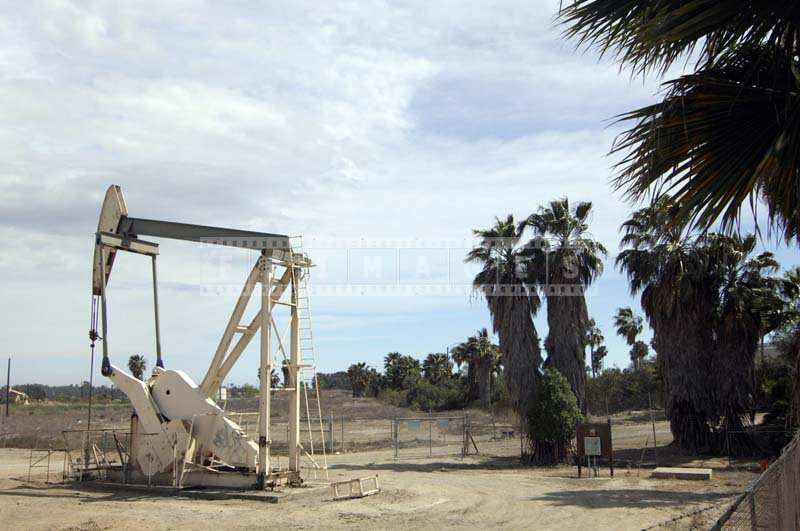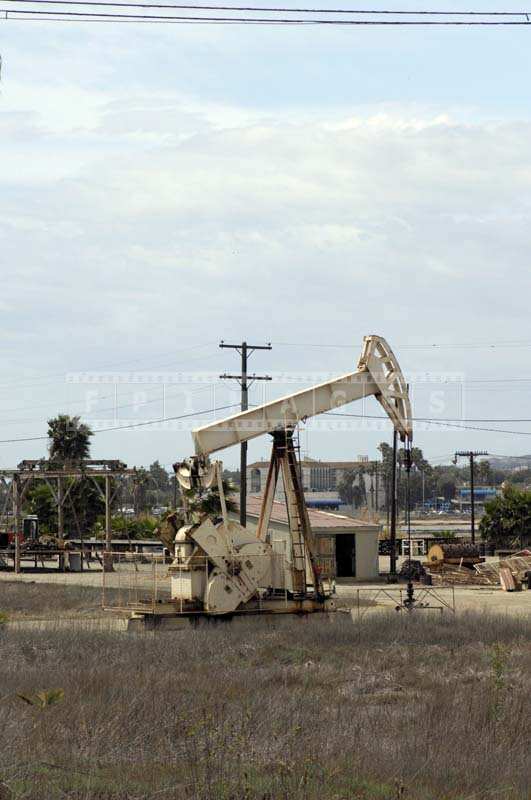 The type of oil rig used for oil production in the Long Beach area is also known as pump jack. This piece of petroleum engineering became pretty much an icon of the oil industry. Quiet and reliable pump jacks deliver millions of barrels of crude oil to the surface. This type of oil production is also the cheapest and consumes less energy than offshore drilling, oil sands production, or fracking.
A pumpjack is great for taking industrial pictures of petroleum engineering equipment. If you can arrive at sunrise and sunset you can make very dramatic industrial photos as well as abstract photos. Industrial equipment is an excellent object for taking abstract images.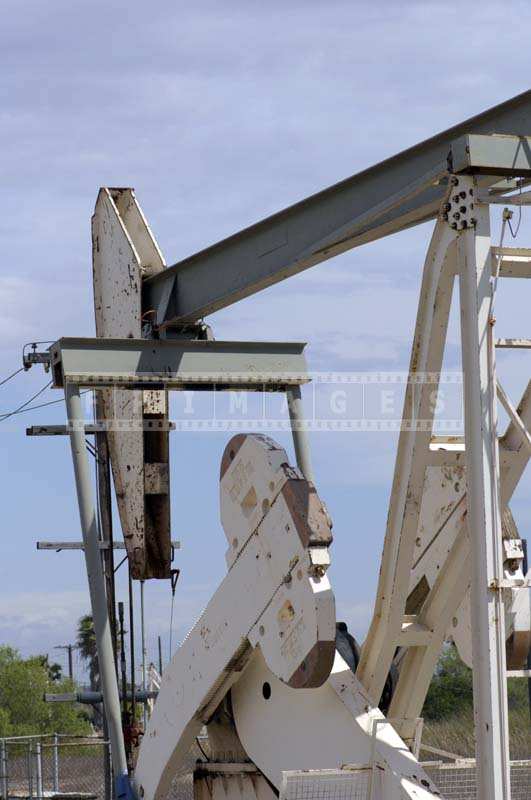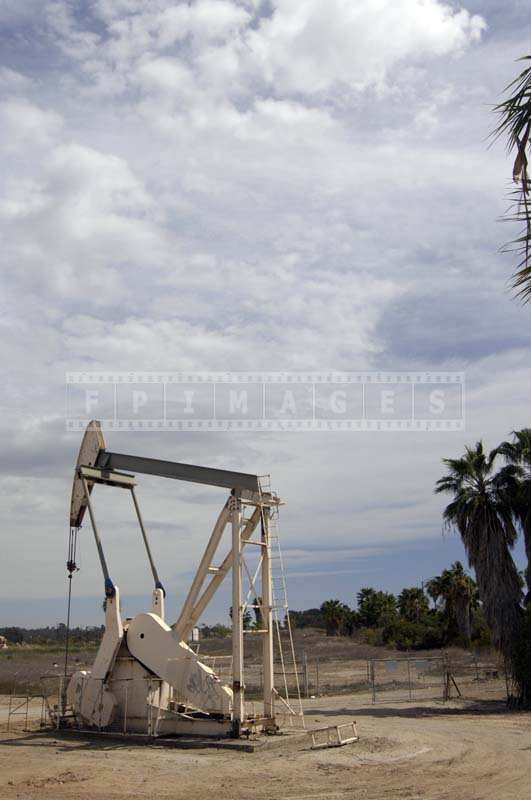 Another tip for your trip planner is to look for several islands just off the coast of Long Beach. All of these small islands have offshore drilling facilities and also involved in oil production. As the planet continues to go through climate change we as consumers should remember to reduce our own carbon footprint engaging in reduce, reuse and recycle practice. Let's eliminate pollution and strive for environmental sustainability. Industrial pictures in this post is a reminder about limited resources and about our influence on this planet.