Distinguished by its cobalt blue exterior, Walter Pyramid is a unique sports arena. It is in fact a university indoor stadium. Walter Pyramid is off the beaten path, when you plan a trip in Long Beach California you will not find it in any travel planners. It has however a remarkable architecture and offers a nice escape from popular tourist destinations and a great opportunity to practice architectural photography. Walter Pyramid is about 10 miles inland from the coast, parking is free and grounds are pleasant.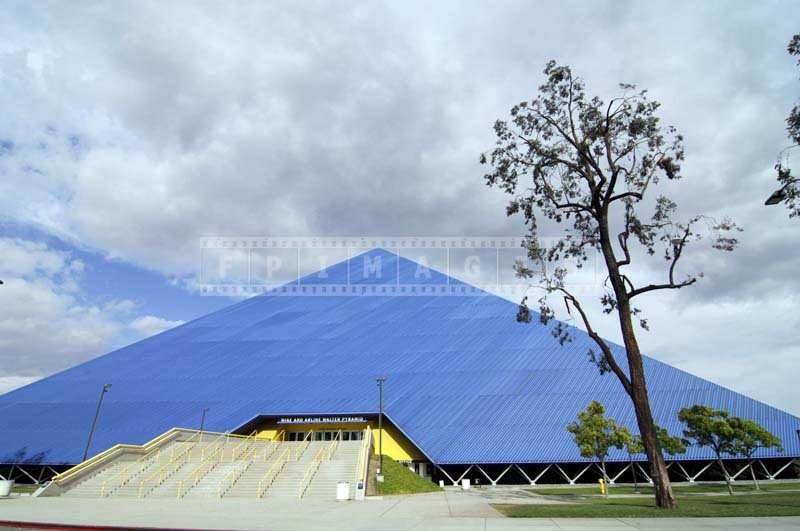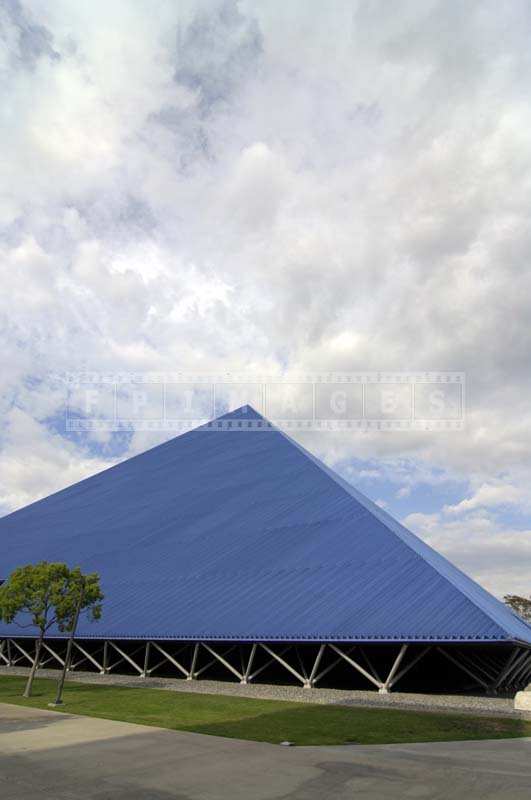 Cobalt blue Walter Pyramid, Long Beach California is an architectural marvel that is just asking for you to take these famous building pictures. The footprint of the structure is a square and that makes it a perfect pyramid shape, similar to Luxor hotel and casino in Las Vegas. There is plenty of space on each side to walk around and get the perfect photo composition. This is a large building and to get it fit into the frame it is advisable to have a wide-angle lens. Wide-angle lens will allow you to be very close and make an excellent picture of a building or architectural abstract photo.
Industrial objects will often produce great abstract images that can be used as abstract art or as nice desktop backgrounds. Walter Pyramid certainly has this industrial feel – clear geometric proportions, corrugated metal construction, concrete foundation and stairs, absence of windows. Colors are amazing too – cobalt blue pyramid walls, yellow railings complement each other well. In architectural photography always experiment with lighting conditions – try to shoot at sunrise and sunset, look for unique angles, patterns, and rhythms.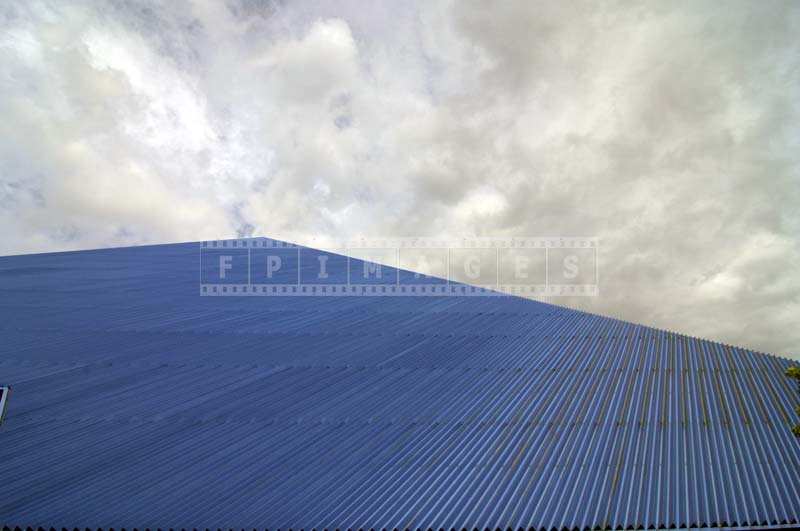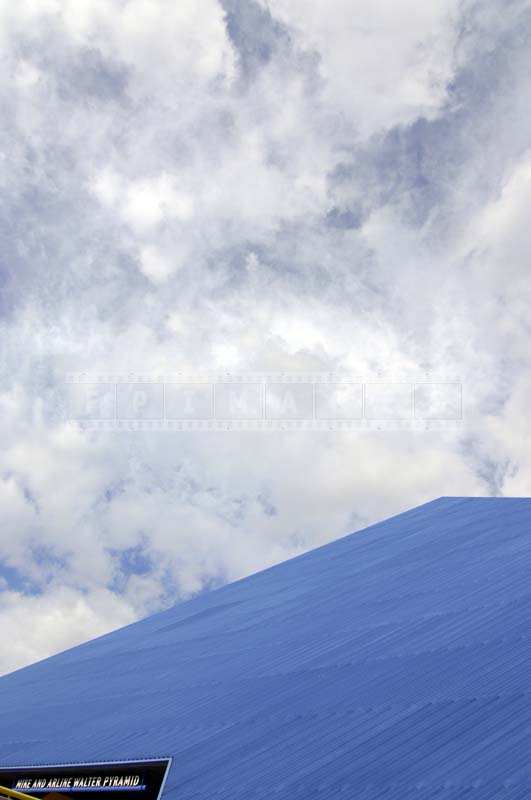 With its bold architectural design, the Walter Pyramid Long Beach stands unique. When looking for things to do in Long Beach California or planning a road trip in the area considers visiting Walter Pyramid. It is off the beaten path, but this building will delight you with its perfect geometric shape and simple but elegant architectural design. You will also bring back great pictures of the building.
Photography tips for architectural photography: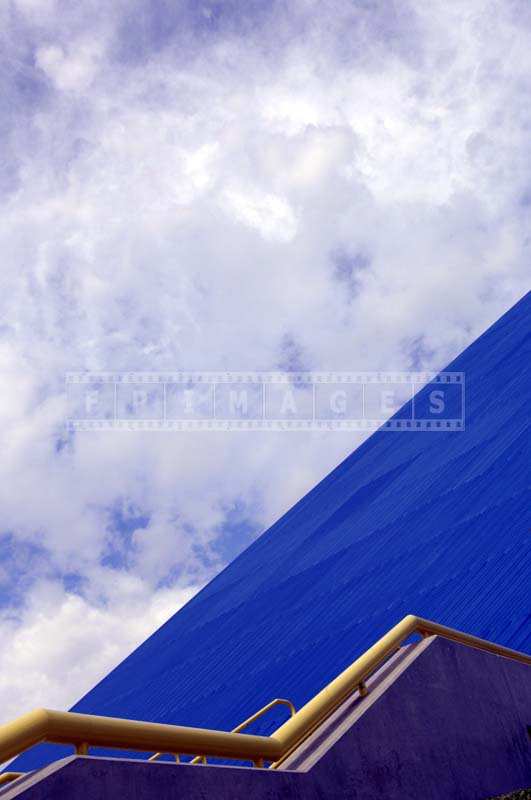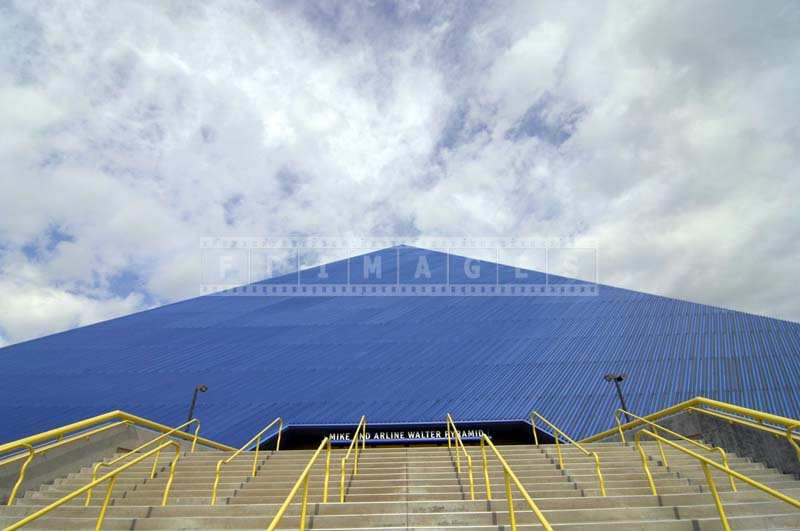 1. Walk around the building, find the best photo composition.
2. Take pictures at sunrise and sunset.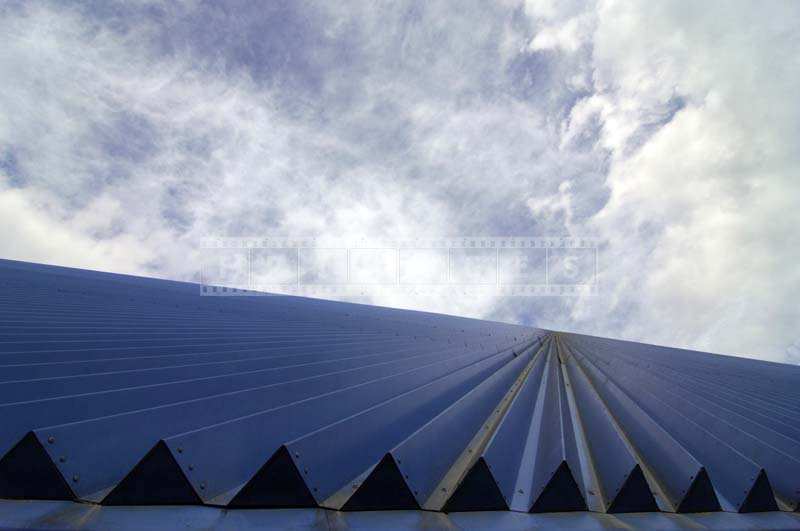 3. Use a wide-angle lens, but move in closer.
4. Look for patterns and rhythms, strong lines, diagonals and a central axis.