Istanbul, Turkey is a great tourist destination and Sultan Ahmed mosque is one of the main landmarks in this city. The mosque known in Turkish as Sultanahmet Camii is in the touristic old part of Istanbul. It is very close to famous Hagia Sophia historical landmark as well as to the Hippodrome. This area of Istanbul also bears the same name – Sultanahmet. This could be useful to know when taking a taxi, just tell driver that you want to go to Sultanahmet and they will understand this. Although most people will know some English as tourism is a major business in Istanbul and Turkey in general.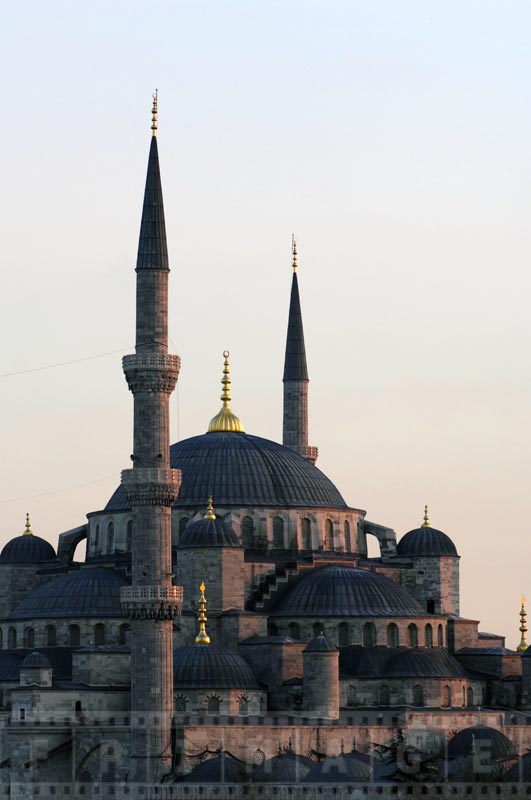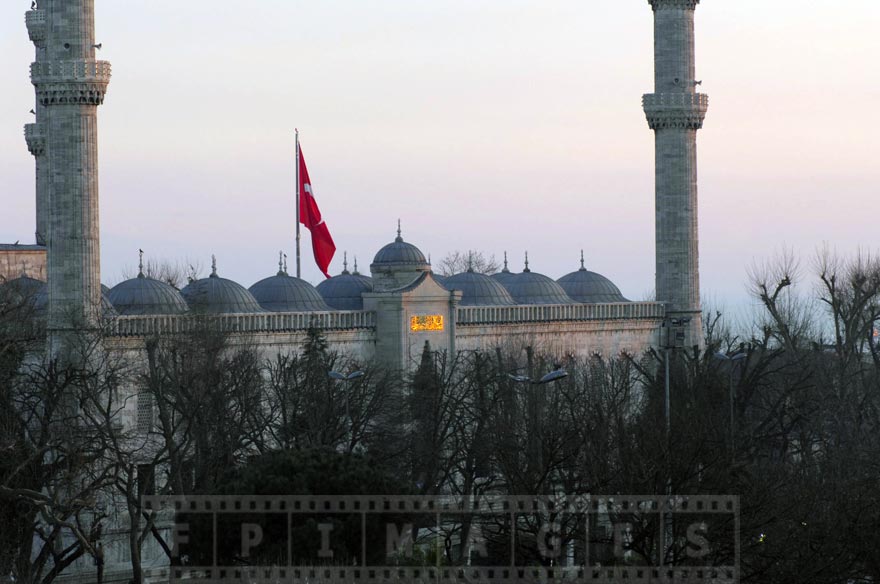 Blue Mosque was built by Ottoman Sultan Ahmet in early 1600-s. You can read more about the history of the mosque and how to visit it on Blue Mosque official site. There are certain rules that visitors have to observe as this is an active mosque.  The traditional Islamic  architecture of this famous building is magnificent and can be seen from many points in the old city as well as from the ships approaching the Bosphorus. The mosque is surrounded by beautiful squares and gardens and has a large courtyard that is open most of the time.
The area between the Blue Mosque and Hagia Sophia is generally very safe at any time of the day. There many historical landmarks here including the tomb of Sultan Ahmet where the famous ruler that build the mosque. This is a final resting place for his favorite wife Kosem Sultan as well. The story of their love was quite tragic and you can watch a Turkish movie Mahpeyker to learn more.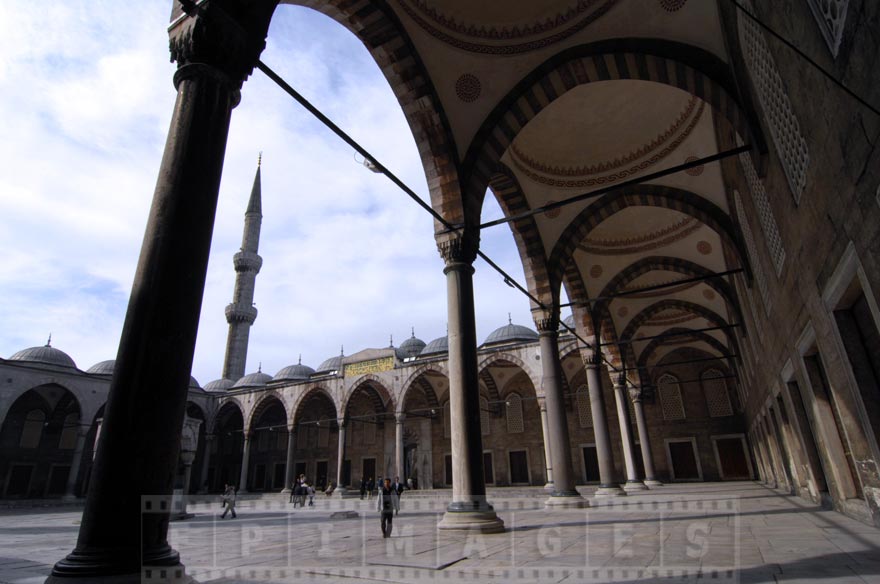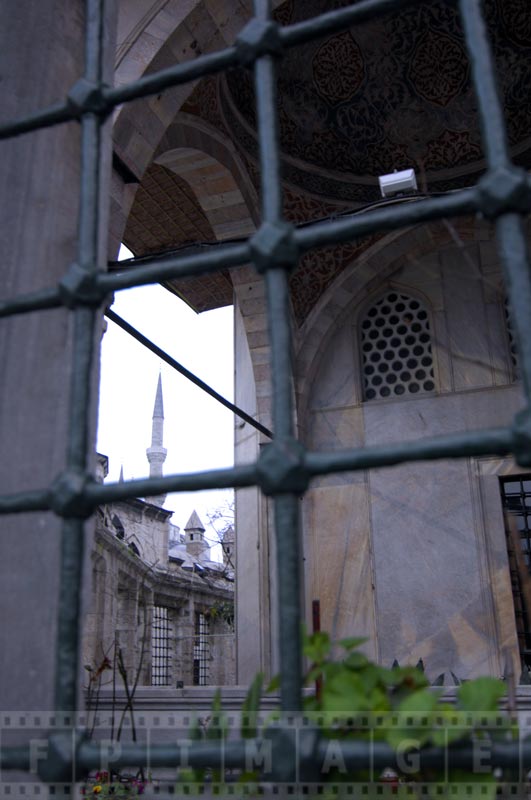 Sultan Ahmet (Blue) Mosque is an important part of Turkish history and if you are visiting Istanbul it must be on your list of things to do.