Visiting Malibu Pier and Malibu Lagoon State Beach must be on the list of things to do in Malibu, California. Those that like nature photography and specifically like taking beach photos Malibu Pier is a must see place. California coast stretches for hundreds of miles but out of all California beached Malibu Beach is the most famous and probably one of the most photographed. Interstate I-10 will take you from Los Angeles to Santa Monica, then Scenic Pacific Coast highway winds itself north along the picturesque California coast.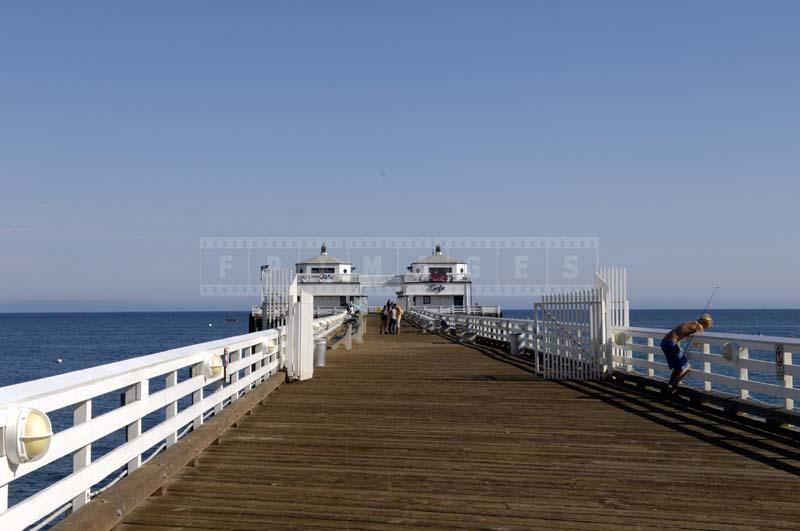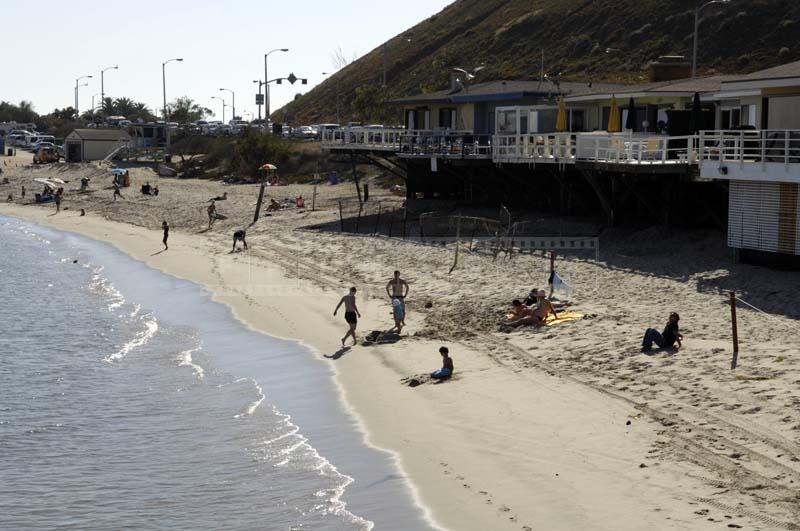 Malibu Pier road trip idea is very pleasant and a visual treat, presenting many opportunities to take ocean pictures. Sometimes there are farmers trucks along the highway selling fresh local fruit and strawberries. If you are looking for a California adventure and beautiful beach scenes there is no better place to start than a drive along Pacific Coast highway, also known as Highway 1. Pacific coast is facing West and being here at sunset is a good idea as it will be a great time for making amazing beach pictures when sun sets.
Before the road reaches Malibu Pier, there is another attraction that has to be added to the list of things to do in California – Lake Shrine Temple. At the intersection of Pacific Coast highway and West Sunset boulevard make left and shortly after enter a peaceful and quiet retreat. Good place for a break on a road trip before Malibu. Malibu is a small California city set beside the Pacific coast and Santa Monica mountains. Visitors will be welcomed by a road sign "27 Miles of Scenic Beauty". This is perhaps one of the best places to spend holidays and photograph nature.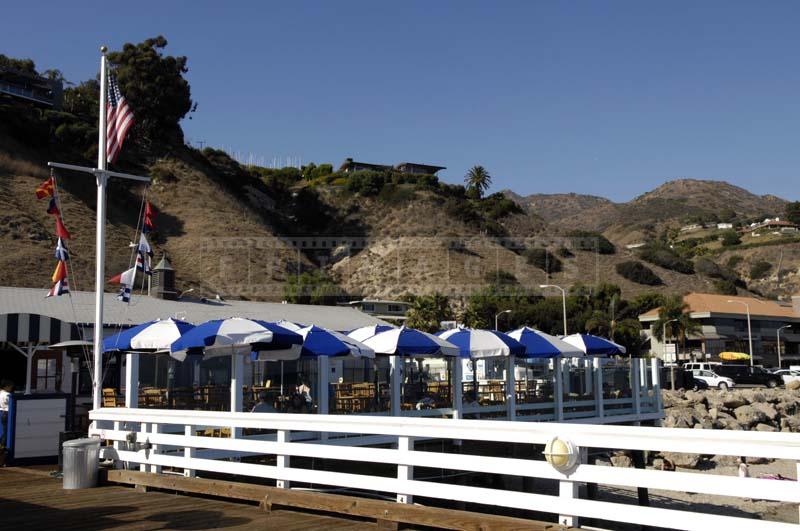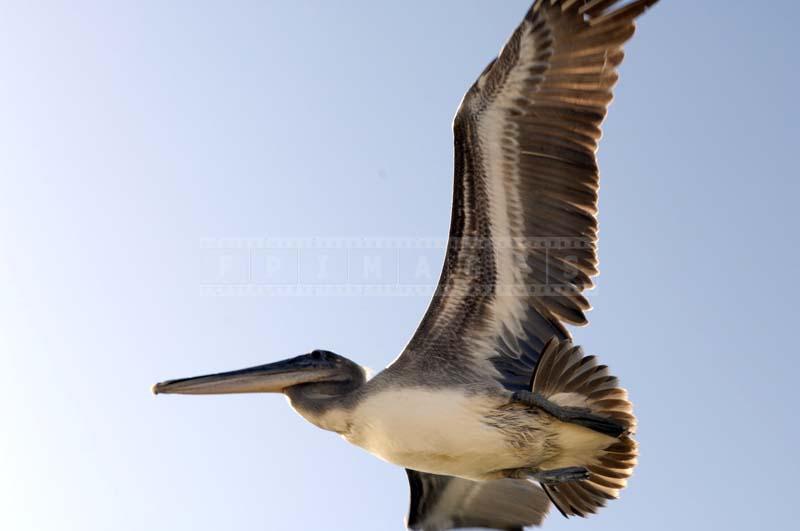 Malibu is widely known for its pacific coast beaches and ocean surf, which attract millions of visitors annually. The Malibu Pier is historic structure that managed to preserve its character and creates unique look so desirable when photographing beach scenes. An icon in Southern California, Malibu Pier welcomes numerous surfers from all over the world due to its perfect swells of pacific coast.  Malibu Beach Inn is located right on the shore and is a comfortable and convenient place to rest very close to Malibu Pier.  Malibu Pier offers couple of restaurant choices with the choice of salads, snacks and fresh seafood.
About half a mile walk north of the Malibu Pier will take you to the Malibu Lagoon. Along the way there will be plenty of chances to take some great beach pictures – pictures of lifeguard stations, people surfing, playing, or beautiful beach photos to make into beach backgrounds. There is plenty of wildlife, you can spot beautiful pelicans, egrets, herons, and ducks at the lagoon beaches. California brown pelican colony is the most numerous though. If you like taking pictures of birds then get your digital camera ready. Pelicans are not afraid of people and will fly very close, trying to photograph them is a good exercise in sharpening nature photography skills.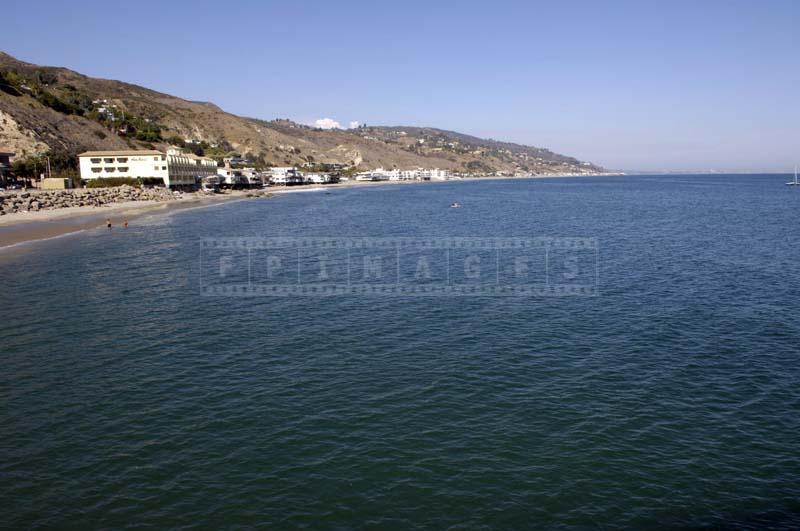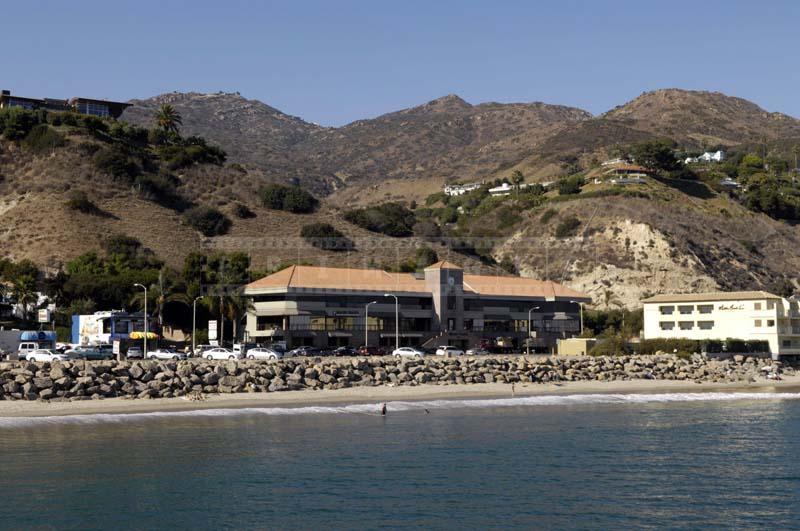 Malibu Pier and Malibu Lagoon State Beach is a great road trip destination on California Pacific coast. You will be welcomed by great scenic ocean views, beautiful beaches and great restaurants. This road trip will be memorable and visitors will have plenty of chances to capture many amazing beach and  ocean pictures.