Atlantic City beach is a great place to get away from hustle and  bustle of casinos, get some fresh air and relax. Among many things to do in Atlantic City is visiting Atlantic City beach, it will not cost you anything. Atlantic city beach is free, while all  other New Jersey beaches require a fee. FPImages created a photo gallery of 20 beach pictures showing access points to the beach from the famous Atlantic City Boardwalk. Atlantic City is actually located on Absecon Island, one of may islands in state of New Jersey.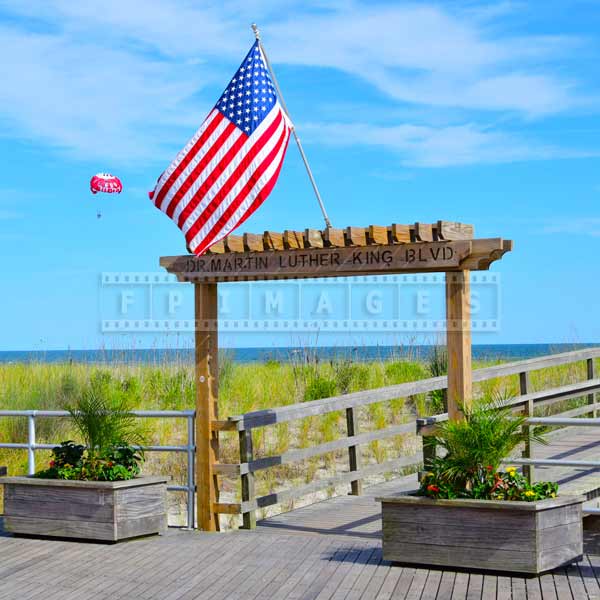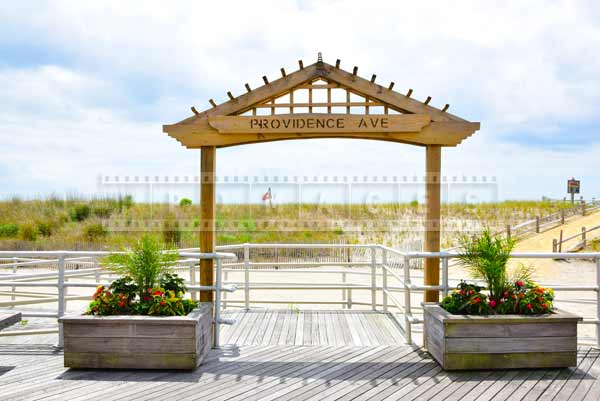 If you want to take colorful beach pictures wait until later in the afternoon, then the sun will be shining on the beach, Atlantic ocean and sand dunes. Sunrise will be a better time to photograph hotels and casinos along the Atlantic city boardwalk. To plan a trip to Atlantic City boardwalk and take beach photos you have to remember that the boardwalk was badly damaged by hurricane Sandy and stops near Revel casino. The walk from Revel to Atlantic Club ( now closed) will take anywhere between 1-2 hours depending on your pace.
This photo gallery shows how to access Atlantic City beach from boardwalk. The sand dunes are protected areas and the city build special passages for visitors to get to the beach. Each gate has a name that corresponds to the city street name, which makes it easy to identify your location or to meet with friends.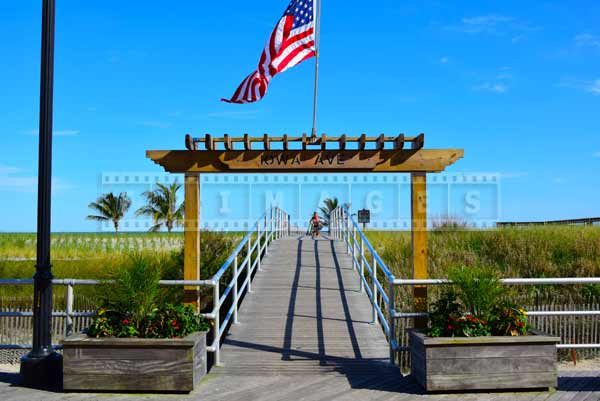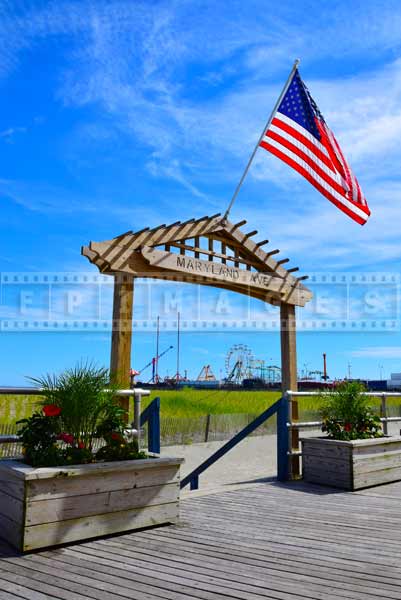 Most of the Atlantic City hotels and casinos are on the boardwalk, as of this writing Atlantic Club has shutdown and there are plans to close Showboat. Revel casino is looking for a buyer and may face closure as well. More budget oriented hotels are behind the ocean facing hotels. Borgata, Golden Nugget and Harrah's hotels and casinos are located on the inlet and will require a cab or shared ride on Jitney. Whatever the fate of the casinos, Atlantic City beach will continue to draw both locals and visitors for years to come. This is the main difference between Atlantic City and Las Vegas and in a way an advantage for AC. Who would come to Vegas if all casinos closed ? In Atlantic City people can enjoy the sun, the sand and the ocean. As usual the things that are best for us are free.
Looking at beach pictures in the photo gallery it is easy to forget that these beach photos where taken in the middle of the busy city. Beautiful sand dunes and blue skies are great for taking nature pictures and landscape photography. There is wildlife like seagulls and other birds, occasionally you can spot crabs and fish. While visiting Atlantic City remember to enjoy the beach. If you like taking pictures you will add many colorful beach pictures to your photo gallery. Other things to do in Atlantic City – fly a kite at the beach, take a boat or helicopter tour, do paragliding, swimming and beach walking is always free.